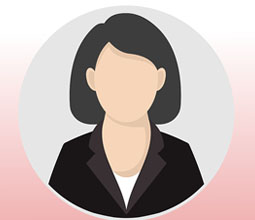 Beenish Hasan
Lecturer
Department of Architecture
Email:This email address is being protected from spambots. You need JavaScript enabled to view it.
Experience
07 years and 08 months, Regular Teaching experience at LCWU
01 year 03 month Visiting Teaching experience at LCWU
09 years Professional experience
Date

Title

Institution

Jan. 2014 – to date

Lecturer

 

Department of Architecture, LCWU, Lahore

Oct. 2012 –

Dec.2013

Visiting Lecturer

 

Department of

Architecture, LCWU, Lahore

Feb.2011 – Feb.2013

Visiting Lecturer

Department of

Architecture, College of Art & Design, Punjab University.

Dec. 2004 –

Mar.2012

Architect /

Project

Coordinator

Riaz-ur-Rehman &

Associates
Honor and Awards
M.S. Environmental Design(In Process)

Distinction in Final Year BArch Thesis Design; Natural History Museum and Dolphinarium.

Memberships
Pakistan Council of Architects and Town Planners (Reg. no. A-2673)
Graduate Students/Postdocs/Undergraduate Students/Honor Students 
Supervised thesis of 04 students of 2016
-
21
Service Activity
Examination Coordinator,

Arrangements of Juries being Course Coordinator,

Secretary Board of Studies(BOS)

External Thesis Juror in other Private and Public Sector Institutions


Brief Statement of Research Interest

Communal Spaces and Human Interface.
Sustainable Design and Development,

Architectural History,

Impact of spaces

Environmental Psychology

Publications


In process

Other Research or Creative Accomplishments


Worked on various commercial and residential projects.

Selected Professional Presentations
D.G. Khan Hospital,

Sayban International Head Office Minhaj University, Lahore

Auditorium, National Police Academy, Islamabad Model Town Community Centre, Lahore.

Navy Club, Islamabad.