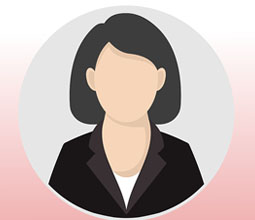 Khadija Zafar
Lecturer
Department of Economics
Experience
Currently working as a lecturer at Lahore College for Women University, Lahore (March, 2015-Present). Responsibilities are:

Teaching Intermediate, BS

Supervising students for their MS thesis, internship reports and term papers.

Assistant to Time Table Incharge.  
Worked as Exam Operations Officer (Temporary) at British Council, Lahore (February, 2015 to March, 2015)

Worked as Visiting lecturer at FC College (A Chartered University), Lahore (January, 2014 to January, 2015)
Honor and Awards  
  

Gold Medal in BS (Hons) in Geography (minor for 2 years)



Memberships



Societies, indicating offices held, committees, or other specific assignments.



Graduate Students/ Postdocs/Undergraduate Students/ Honour Students
Years                    Degree                  Name
2014-2016                    MS                     Anum-un-Nisa
2015-2017                    MS                     Maira Saleem Khan
Service Activity
Teaching to Intermediate classes

Teaching to BS (Hons). Subjects are: Intermediate Microeconomics, Intermediate Macroeconomics, Basic Mathematical Economics, Mathematical Economics, Political Economy, International Economics, and Monetary Economics.

Supervising MS students for their thesis.

Assistant to Time Table Incharge

Examination Coordinator of the Department

Assistant to Economics Society Incharge
Brief Statement of Research Interest
International Trade

Efficiency Analysis of various industries, such as banking sector, hospitals and insurance companies, by using Stochastic Frontier and Data Envelopment Approaches.