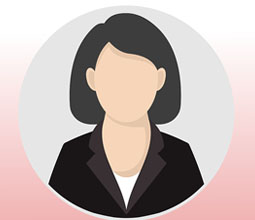 Ar. Khizra Shahzad
Lecturer
Department of Architecture
E-mail:This email address is being protected from spambots. You need JavaScript enabled to view it.
Experience
Date

Title

Institute

February 2020 till to date.

Lecturer

Architecture Department, LCWU, Lahore.

September       2019       to

February 2020.

Architect (Daily Wages)

Walled    City    Lahore    Authority (WCLA), Lahore.

August 2018 to January

2019

Architect

Arcage Studio

September       2018       to

February 2019.

Visiting Lecturer

Architecture Department, LCWU,

Lahore.

January         2018         to

December 2018.

Architect

FINARCH   (Mirza     Amjad    Ali

Associates)

July 2016 to September

2016

Intern Architect

FINARCH   (Mirza     Amjad    Ali

Associates)

September       2015       to

November 2015

Intern Architect

Oulin Kitchen

March 2015 to August

2015

Intern Architect

Faisal & Riaz Associates
Honor and Awards
Honored an Appreciation Award for the best performance in Edifiers Activism as a Joint

Studied on Scholarship in FSC Pre Engineering Superior College Lahore.
Memberships
Member of Pakistan Council of Architects & Town Planner (PCATP) (A-07148)

Member of Institute of Architects, Pakistan (IAP)
Graduate Students/Postdocs/Undergraduate Students/Honor Students
Thesis Supervisor of Session 2016-2021

Student Name

Session

Thesis Title

Batool Azra

2016-2021

Riverfront Development
| | | |
| --- | --- | --- |
| Faria Shafique | 2016-2021 | Centre For Attention to Overweight and Obesity |
| Irza Arif | 2016-2021 | Children Hospital Gujranwala |
| Maria Rafique | 2016-2021 | A Healing Oasis |
Service Activity
Timetable Coordinator of Fall Semester`21

Co-Exam Coordinator

Admission Coordinator of Fall Semester`21

Thesis Coordinator for session 2017-2022

Conduct Juries being Course

External Juror for Private & Public Intuitions such as UET, IAC & PUCAD

Departmental Stationery Incharge
Brief Statement of Research Interest
Conservation & Restoration of Heritage Building of Pakistan.

Adaptive Reuse of Cultural & abundant Historical Buildings.

Revitalization of Suburban area of Lahore.

How to achieve Sustainable Development Goals?

Contribution of Female Architects in the world of Architecture.
Publications

Other Research or Creative Accomplishments

Worked as a team member in the Conservation of Ali Mardan Villa, Peshawar.

Worked as a team member on Documentation & Restoration of Red Fort Muzaffarabad.

Worked as a team member on Conservation of Moti Masjid Lahore Fort

Worked as a team member on Documentation of Laal & Kala Burj, Lahore Fort.

Worked as a Project Architect on Different Residential & Commercial Projects.

Worked on Research Projects such as PARK(ing) - Reimaging Urban public spaces of Lahore - participated REBAR offers Park(ing) day as an architype for open source urban design which is accessible to all.

It is motivated by the desire to activate the metered parking space as a site for creative experimentation, political and cultural expression. Lahore, Pakistan participated in this annual international event through a collaborative effort with a private firm named AARC: Architorque's Academic and Research Center. The project is based on DIY (Do It Yourself) Urbanism Theme.

Worked on how to control the Mall Road Traffic Conjunction Policies & By Laws.

Research Article on Less known monument of Lahore – Nawankot Gateway to Zaib-un-Nisa Tomb, Lahore.

Worked on Urban Determinants of Walled City, Lahore Analysis of Urban Planning of Charar Pind, DHA, Lahore.

Selected Professional Presentations
Attended workshop on Outcome Based Education Teaching Methodologies in Architecture at Architecture Department, LCWU
Attended 2nd International Workshop on High Performance Energy Efficient Building Design & Construction.