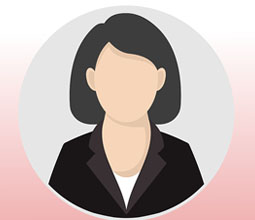 Dr. Mehr-un-Nisa
Lecturer
Department of Economics
Email:This email address is being protected from spambots. You need JavaScript enabled to view it.
Experience
Date

Title

Institute

14th November, 2011  to

To-Date

Lecturer

Lahore College for Women University.

2011

Lecturer (Visiting)                    

NUML University, Lahore.   11

2011

Lecturer (Visiting)                                

Minhaj University, Lahore.

1st May,   2009 to 30th April,  2010

 

Lecturer (Permanent)                                                                                                                   1  year

     

Institute of Business and Technology (BIZTEK) Karachi 

2001-2005

Lecturer (Visiting)                                       

Govt. Degree College for women, Bahawalnagar
Graduate Students/ Postdocs/Undergraduate Students/ Honour Students
MS Economics                       Samreen Afzal

MS Economics                       Hina Asghar

MS Economics                       Huma Ilyas

MS Economics                       Rabia Iftikhar

MS Economics                       Noureen Ashar

MS Economics                       Faghiya Khalid

MS Economics                       Fatima Mazhar

MS Economics                       Hira Nasir
Memberships
Member of AESS

Reviewer of International Journals

External Examinar of University of Karachi.Pakistan

Member Budget Committee

Member of Evaluation Committee for MS/M.Phil Proposal/thesis

Member of Department Journal Committee
Service Activity
Teaching at Intermediate, and BS level

Setting question papers, invigilation

Have taught 2 MS Courses

Marking Answer Sheets and Compilation of results

Member Budget Committee

Member Purchase Committee

Maintenance of Multimedia and computer related issues of Department

Member department cleanliness Committee
Brief Statement of Research Interest
My field of interest is Public Economics with a focus on policy issues as I have completed my Doctoral Dissertation in this field titled " Impact Assessment of Fiscal Decentralization in Improving Public Service Delivery: A Case study of Districts in Punjab". This research is able to answer the question that whether the devolution program of previous government can deliver public services like health, education, drinking water supply and sanitation for the local people in Punjab province of Pakistan.
My next focus is to evaluate the impact and effectiveness of government policies of different regimes to achieve the social welfare of individuals at local, provincial and National level in Pakistan.
The cross-country evaluation would help further to understand that what is the position of Pakistan's resources and expenditures, how the government plans for resource distribution? How much Pakistan's fiscal imbalances as compare to other developing countries.
The cross-provinces analysis would be able to compare the effectiveness of government policies at sub-national level also would be able to highlight the differences.
Similarly,the cross-district evaluation is most important to explore that how much government policies are successful to improve the standard of living of people residing in small cities and rural areas. Thus a comparative analysis is the need of the day to suggest better policies for the current government.
Publication
The determinants of stock prices in Pakistan.
Asian Economic and Financial Review.  Dec 2011, pp-271-296
Impact of Fiscal Decentralization in Improving Public service delivery: A Case Study of Districts in Punjab.
PUTAJ Humanities & Social Sciences . 2018, Vol. 25 Issue 1, p141-156. 16p.
Socioeconomic Determinants of Migration in the City of Lahore, Pakistan
Naghmana Ghafoor, Mehr-un-Nisa Journal of the Knowledge Economy, doi.org/10.1007/s13132-              021-00844-4
An Empirical Investigation of Socio-economic impacts of agglomeration economies in major cities of Punjab, Pakistan.
Naghmana Ghafoor, Sana Fayyaz, Mehr-un-Nisa


Cogent Economics & Finance 9 (1),   doi.org/10.1080/23322039.2021.1975915
Other Research or Creative Accomplishments
Projects 
KSK-Master Plan- School of Business and Economics-LCWU



Selected Professional Presentations

Paper presented titled "Fiscal Decentralization and Health Outcomes: Empirical Evidence from Districts of Punjab. Pakistan. In Annual International Conference Program on "The Economy of Naya (New) Pakistan:  Emerging Challenges, Prospects for Change and Road to Prosperity" organized by AERC, University of Karachi, on November 19-20, 2019.