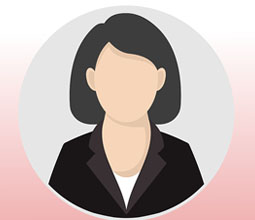 Nida Qanber Abbasi
Lecturer
Department of Architecture
Email:This email address is being protected from spambots. You need JavaScript enabled to view it.
Experience
Teaching Experience
09-01-2014- Till now (on Study Leave), Lecturer, LCWU, Lahore
Professional Experience
01-05-2013- 30-11-2013, Project Architect, Eyries International, Lahore

01-10-2012- 31-03-2013, , Project Architect, Anwar Ali Associates, Lahore
Honor and Awards
Secured scholarships in Bachelors and F.Sc

Got Silver Medal in Graduation

Honors in Dissertation of Bachelors Degree
Memberships
Member of Pakistan of Council of Architects & Town Planners

Member of Institute of Architects & Planners
Graduate Students/Postdocs/Undergraduate Students/Honor Students  
Years             Degree                      Name
2016-21         Architecture               Aqsa Safeer, Anmol Iftikhar, Maryam Aqsa, Ayesha Faiz, Ayesha Illyas, Hira Ijaz, Iqra Mudassar, Zainab 


Show other information as appropriate and list membership on graduate degree committees.
Service Activity
Admission Coordinator

Examination Coordinator

Member Purchase Committee

Member of Faculty Board

Arranging Jury being Subject Coordinator
Brief Statement of Research Interest
Effects on public spaces and its surrounded cultural heritage by different dynamics of urban sprawl, Computer Application in Architecture, Material & Construction System.
Publications
Atif , N. and Jabeen, A. 2021. Analysis of the Conservation Policies Imposed on Shahdara Complex, Lahore, Pakistan. Journal of Art, Architecture and Built Environment. 4, 1 (Apr. 2021).

Abbasi, Nida , 2019. 'Title of paper'. In: Azeem Panhwar. ed., Proceedings of the 2nd International Conference on Sustainable Development in Civil Engineering, December 05- 07, 2019, Mehran University of Engineering and Technology, Jamshoro, Sindh, Pakistan: Paper ID: ICSDC_2019_paper_XX. Available from: icsdc.muet.edu.pk/proceedings

Other Research or Creative Accomplishments
Slum School Prototype-Design (SSP-D) - completed The objective of this experimental project is to develop a sustainable, adaptable portable and contextual sensitive school unit for underprivileged students of informal settlement in Lahore. The project explores the over lapping tripartite realms of design, social cause i.e. education for under privilege kids, and virtual\ e-learning in the context of informal settlements of Lahore. The project is being executed with private firm named AARC: Architorque's Academic and Research

PARK(ing)- Reimaging Urban public spaces of Lahore -participated

REBAR offers Park(ing) day as an architype for open- source urban design which is accessible to all. It is motivated by the desire to activate the metered parking space as a site for creative experimentation, political and cultural expression. Lahore, Pakistan participated in this annual international event through a collaborative effort with a private firm named AARC: Architorque's Academic and Research Center and I am honored to be a part this international event. The project is based on DIY (Do It Yourself) Urbanism Theme.
Workshop on Get the necessary knowledge to maximize your chance for your paper to get accepted in academic journals – Part1 on Tuesday March 16, 2021 organized by ProQuest Education partnership with HEC
Workshop on Discover HEC Resources Using Summon Search and Take Your Research To The Next Level Using RefWorks Reference Management Tool on Tuesday March 9, 2021 o

rganized by ProQuest Education partnership with HEC

Workshop on HEC Digital Library Collections For Your Next Scholarly Research in October 14, 2020 organized by ProQuest Education partnership with HEC
Read Paper entitled "Social Sustainability in the Streets of Walled City, Lahore" in 2nd International Conference on Sustainable Development in Civil Engineering, 05th -07th Dec 2019, Mehran, UET, Jamshoro
Read Paper entitled "A Study for Implementation of Conservation Policies Imposed on Mughal Tombs of Shahdara Lahore, Pakistan" in International Conference on Architectural Education towards Disaster Mitigation in Architecture Department, 20th - 22nd Nov 2019, LCWU, Lahore, Pakistan

Number of Residential and Commercial Projects including Bacha Khan Monument, Mardan and DHQ Hospital, Peshawar etc.
Selected Professional Presentations
SAGE, Jehlum Outlet

Alaq Mecial Center, Working for Middle East Medical Services, Gujranwala

Residence of M. Imran Goraya, D.C Colony Gujranwala

Residence of Zia Saeed, EME Society Lahore

Residence of Saira Talib, Sector F-11/4 Islamabad