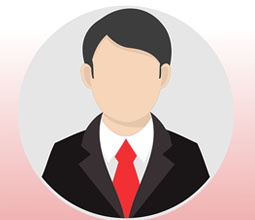 Ar. Sarmad Salahuddin Mian
Assistant Professor
Department of Architecture
E-mail:This email address is being protected from spambots. You need JavaScript enabled to view it.
Experience
More than 14 years of academic research and field experience. Prepared course outlines, syllabi, homework assignments and handouts. Revised curricula, course content according to the changing times, as necessary and introduced new methods of instruction. Handled education of Architecture majors including laboratory sessions and application classes.
Honor and Awards
Memberships
Graduate Students/Postdocs/Undergraduate Students/Honor Students
Supervised thesis, both Masters and Bachelor levels.
Service Activity
Able to provide student counseling on architectural course and program selection, time management, truancy, study habits, and career planning.
Brief Statement of Research Interest
Interested in Academic and Industrial research, concerned area Building Science, Facility Management and Smart Technologies used in Built Environment.
Publications

A Comparative Analysis of Reconstruction Strategies Employed in Major Earthquakes of Indo-Pak Region.

Research Grants and Contracts.
Applied for various grants, with ORIC department, at UMT, attended various workshops on Funded research.

Other Research or Creative Accomplishments
Actively attended workshops on Digital Photography, Sound & Video Editing, Creative writing and Communication skills.
Selected Professional Presentations
Presented on "Strategic Development and Management of Gwader port in Pakistan" in ICOPMAS conference in Tehran, Iran.