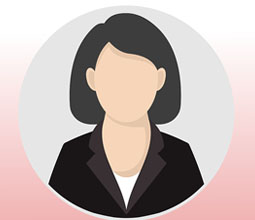 Dr. Yasmeen Ahmed
Chairperson
Department of Architecture
Experience
 

Date

Title

Institute

University, Lahore Pakistan

SOLUTIONS (Private) Limited Architecture - Interior Design - Urban Design – Sustainability

Department, LCWU, Lahore.
Quaid-e Azam College of Engineering & Technology, Sahiwal

Arch Tech Associates, Lahore
Honor and Awards
Registered Member Pakistan Council of Architects & Town Planners (PCATP)

Associate Member of Institute of Architects in Pakistan (IAP)

Gold Medal Intermediate Board Exam held under Multan Board of Intermediate & Secondary
Recognition Award by office of Mayor Quezon City Govt Manilla Philippines for being Focal Person in establishing Collaboration & MOU of Lahore College for Women University with organizations enlisted below:

Disaster Risk Management Unit , PSBA, Philippines

Mayor Office Quezon City Govt Manilla Philippines

Directorate of Building Research Station , Punjab Govt

OPC , Punjab Govt

Punjab Disaster Management Authority

Directorate of Archeology, Punjab Govt
Memberships
Registered Member Pakistan Council of Architects & Town Planners (PCATP)

Associate Member of Institute of Architects in Pakistan (IAP)
Graduate Students/Postdocs/Undergraduate Students/Honor Students
B-Arch Session 2016-21

Student Name

Thesis Title

ARTIFICIAL INTELLIGENCE PARK

CONNECTIVITY OF PREVAILING TO

A NEVER-ENDING JOURNEY OF

CENTER FOR YOUNG HABITUAL

A TRANSISTING CORRIDOR TOWARDS INHERITANCE

EXPLORE THE INFINITE VOID OF
Amna Shakeel

THE COLLABORATIVE LEARNING

SYSTEM

Hira Ijaz

DOOR OF AWARENESS

Ayesha Zulfiqar

TO MITIGATE URBAN SPRAWL

Wafia Noor

DEAF SCHOOL

Amna Azhar

SENSO-SCAPE MUSEUM

Ayesha Illyas

CARDIAC HOSPITAL

Syedha Maryam Iftikhar

UPGRADATION OF FAISALABAD

INTERNATIONAL AIRPORT

Rafia Waheed

CELEBRATING THE LIFE OF

CRAFTSMEN

Aqsa Tariq

AMAZON HEADQUARTERS,

PAKISTAN

Ifrah Ahmed

SUFFA-E-LARAIB

Batool Azra

RIVERFRONT DEVELOPMENT

Aqsa Safeer

FRUITS AND VEGETABLE MARKET

Sumbal Asghar

VIRTUALLY HYBRID MUSEUM

Fatima Naeem

FOLK HERITAGE MUSEUM

Romaisa Asif

DEFENSE MUSEUM

Aneesa Naeem

REINVENTING HARAPPA AS

TOURIST VILLAGE

Ghanwa Amjad

DAACHI NAGAR

Kainat Nadeem

ECO-TOURISM RESORT

Ayesha Zafar

CENTER OF ISLAMIC ARTS &

ARCHITECTURE

Afsah Nadeem

SHOOTING CLUB

Maryam Shafique

DESIGN OF TEHSIL COMPLEX

Mahrukh

CONSTELLATION OF MOBILITY

Kinza Syed

IT TAKES A VILLAGE

Rida Yousaf

SCHOOL OF FASHION

Nabia Saeed

DEVELOPMENT OF ECO-TOURISM IN SOON VALLEY AT UCHALI LAKE

Zarwa Rauf

INSTITUTE FOR PERFORMING ARTS

Areesha Mehmood

LAHORE STUDIOS

Maham Ashiq

A HOLISTIC APPROACH FOR PETS

Seerat Fatima

EXPO CENTER WAZIRABAD

Amber Rafique

SPIRIT ALLEY

Namra Hussain

SCHOOL OF CULINARY ARTS

Ayesha Zahid

ARCHITECTURE IN ADVANCE

FORMULATION

Shanza Murtza

BUS AND WAGON TERMINAL

SHEIKHUPURA

Kashmala Kanwal

HERITAGE-LED URBAN

REGENERATION OF BHERA CITY

Faria Shafique

CENTRE FOR ATTENTION TO

OVERWEIGHT AND OBESITY

Ayesha Mehmood

ESTABLISHING SUB CAMPUS OF

LAHORE COLLEGE FOR WOMEN

Amna Saeed

HOSPICE CARE CENTER

Irza Arif

CHILDREN HOSPITAL

GUJRANWALA
| | |
| --- | --- |
| | |
| | |
| | |
| | RE EXPLORING THE BIBLIOTHEQUE |
| | MARINE RESEARCH AND DISPLAY |
| | INSTITUTE OF ISLAMIC ARTS |
| | |
Service Activity
Chair Architecture Department, Lahore College for Women

Member Committee in Pak Uk Collaboration Research Group under Higher Education Commission of Pakistan.

Member Board of Studies , School of Architecture , University of Gujrat

Member Board of Governors , Punjab Housing & Town Planning Agency ,Govt of Punjab

Selection Board Expert at Institute of Art & Culture ,

Head International Resource Centre, Directorate of Faculty Development & Internationalization, Lahore College for Women

Member Campus  Committee  for  "Civil  works"  in     Lahore  College     for Women

University Member Consultant Selection Committee for "Civil works & Infrastructure" of HEC funded project "Essential Infrastructure for LCWU Jhang Campus"

Member Board of Architectural Education (BAE), Lahore Chapter- affiliated with Institute of Architects in Pakistan (IAP)

Official Examiner for Thesis/Dissertation of Masters in Architecture Program at College of Art & Design, University of The Punjab, Lahore Pakistan

Advisor/Consultant Architect in Eyries International.

Coordinator Hunergah Foundation at Lahore College for Women University Lahore PakistanA Community Welfare Project
Brief Statement of Research Interest
To contribute towards achieving humanization, co-operation, resource-sharing, equality and sustainability across globe. We the dwellers of modern era must work for expansion of services; as this can only give birth to phenomena of equilibrium. The achievement of this equilibrium is our task; so that to 
establish a human friendly development pace; and that will be "the resurgence of life, the displacement of mechanical by organic, and the re-establishment of the person as the ultimate term of all human effort." of humanity. Architectural education , research and practise should be integrated to fulfil the cultural , environmental , social and technological requirements in context of Internationalization , Regionalism and above all Vernacularism.A modest progressive approach pertains to a socially and technically responsible role of Architects as in Islamic History , Cultural Heritage , Modern Trends & Solutions and above all Public Realm in Built Environment of Pakistan
.