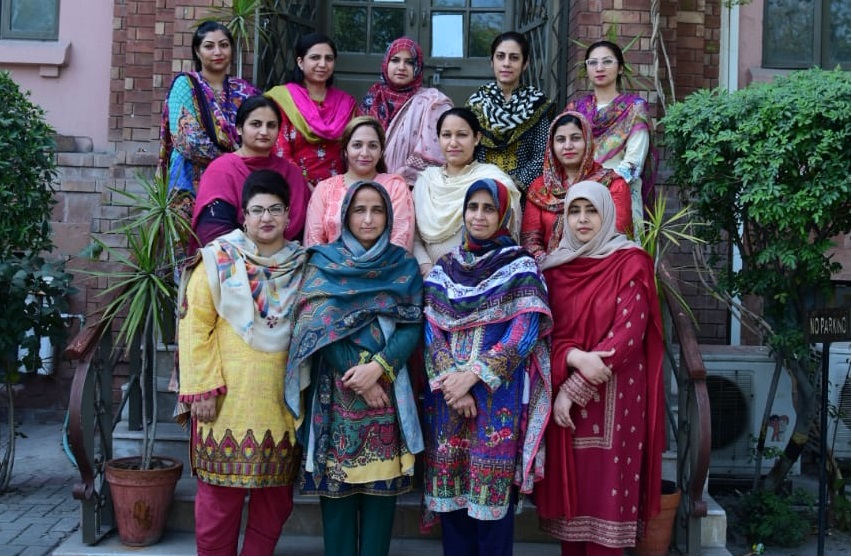 Botany (Biology) as one of the natural science subjects, is being taught since 1922. Whereas B.Sc. Botany classes started in 1956 and M.Sc. Botany was launched in 1993 by the endless efforts of Mrs. Khatoon Zahoor. A four year degree program was initiated in 2005 for B.S whereas M.S, M.S leading to Ph.D and Ph.D programs were started in 2009.

Mrs. Dilara Muqueet, Ms. Prem Madan, Prof. Mrs. Khatoon Zahoor, Mrs. Shamim Sattar, Prof. Mrs. Rashida Zafar, Prof. Mrs. Zafar Hussain and Prof. Dr. Farah Khan served as former chairpersons from 1956 to 2022. Ms. Prem Madan would always be remembered as a legendary teacher.

Currently Dr. Zubaida Yousuf is working as chairperson of the department. Departmental mission and vision is to train the youth to apply the basic botanical knowledge on broader aspects of agriculture and industry. We are striving to achieve excellence in basic subjects of plant sciences and to produce skilled professional scholars according to the demands of current era.