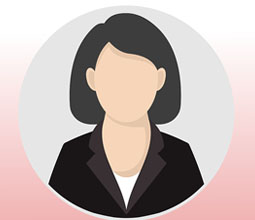 Dur-e-Ajam
Assistant Professor
Department of Mass Communications
Email: This email address is being protected from spambots. You need JavaScript enabled to view it.
Education
Ph.D. : Mass Communication (Humanities), 2022-till date


Lahore College for Women University, Lahore- Lahore

Masters in Social Sciences/M.phil.: Mass Communication (Humanities), 2013


Lahore College for Women University, Lahore- Lahore

Diploma Video Production: Media Broadcast, 2007


National College of Arts- Lahore

Masters of Science: Mass Communication (Broadcast Media; Advertising & Public Relations),2006


Lahore College for Women University, Lahore- Lahore

Bachelor of Arts: Mass communication; Psychology; German Language, 2004


Lahore College for Women University, Lahore- Lahore

Intermediate; Pre-medical, 2001


Defence Degree College, D.H.A.

Board of Intermediate and Secondary Education – Lahore, Pakistan
Work / History
Lecturer/Teacher, 08/2007 to Current
Lahore College for Women University, Lahore. – Lahore Pakistan
Supervisor Television and Radio projects

Co-ordinator B.S and M.S syllabi and students' affairs

Script writer In house University's documentaries

Supervisor Film making and radio projects

Personal development of students

Arranging national and international seminars

Supervisor Research thesis

Co-ordinator admissions B.s and M.S

Assisting International Projects of UNICEF, ILO and NGo's.

Supervisor departmental newsletters and magazines.

Lecturer B.S and M.S semesters (Script writing; Drama and Film Making; Public Relations; News Techniques; International Communication and Research Design)
Free Lancer Co –Director In-House Documentary, 2007
Rozi.pk -Lahore Pakistan.
Reporter and Feature Writer, 12/2006 to 09/2007
The Post (Daily Newspaper, khabrain Groups) – Lahore Pakistan
Cash line (by name) published reports and news in daily newspaper. Worked as   city reporter with beats including culture, metropolitan, Fashion and Education.
Investigative journalistic and field research topics (4000- 6000 words) got published as regular features in weekly magazine Vista.
Internee Radio Jockey, 09/2006 to 10/2006
City FM 89 (Radio Station) – Lahore
Jockey, recorded and live programs.

Handling Music Archives

Producing Music programs

Creative Idea Generation

Clients' management
Internee Producer, 07/2006 to 09/2006
AAJJ TV (News Channel)- Lahore
Production Assistant

Research Producer

Beat Reporter

On- Screen Report Packages
Internee, 07/2005 to 08/2005
The Nation (Daily Newspaper)- Lahore
Feature Writer

Proof Editor

Beat Reporter
Accomplishments
Creative Problem solutions
Resolve Semesters' syllabi issue thoroughly through teaching test control.
Documented and resolved admission problems for needy day scholars that lead to a new venture of intra –departmental financial aid system.
Supervised team of three staff members in getting them trained for the managerial work and documentation arrangement.
Interactive sessions with students in the class taking their regular feedback and having long discussions on the material provided to them aiding with the everyday life experiences.
Certifications
Certified English Teaching Professional by Punjab Education Foundation.

Certification in Radio Journalism by UNESCO.

Certification in Internationalization of Higher Commission by Lahore College for Women University in collaboration with British Council.

Qualitative Research workshop with Shabana Mir (Associate Professor Ohio Univ.)