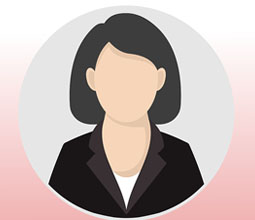 Dur-e-Ajam
Assistant Professor
Department of Mass Communications
Email: This email address is being protected from spambots. You need JavaScript enabled to view it.
Experience

Currently, working as Assistant Professor (Regular Govt. Employee BPS-19) in the Department of Mass Communication, Lahore College for Women University since September 2007.
Memberships

Member of Association of Media and Communication Academic Professionals of Pakistan (AMCAP)

Member of Lahore College Associates
Awards and Honors/Certification
Certified English Teaching Professional by Punjab Education Foundation.

Certification in Radio Journalism by UNESCO.

Certification in Internationalization of Higher Commission by Lahore College for Women University in collaboration with British Council.

Qualitative Research workshop with Shabana Mir (Associate Professor Ohio Univ.)

Service Activity
Teaching

Research

Administrative duties

Coordinator BS Admissions Committee

Coordinator BS Program.

Member Research Committee
Brief statement of research interest

Particular interest in digital media and its relativity with international communication.