LoI with EGB4
27th April, 2021:Lahore College for Women University(LCWU) inked an LoI with  EGB4 Technologies (US). Vice Chancellor Prof. Dr Bushra Mirza was the chief guest and signed the documents as head if the institution.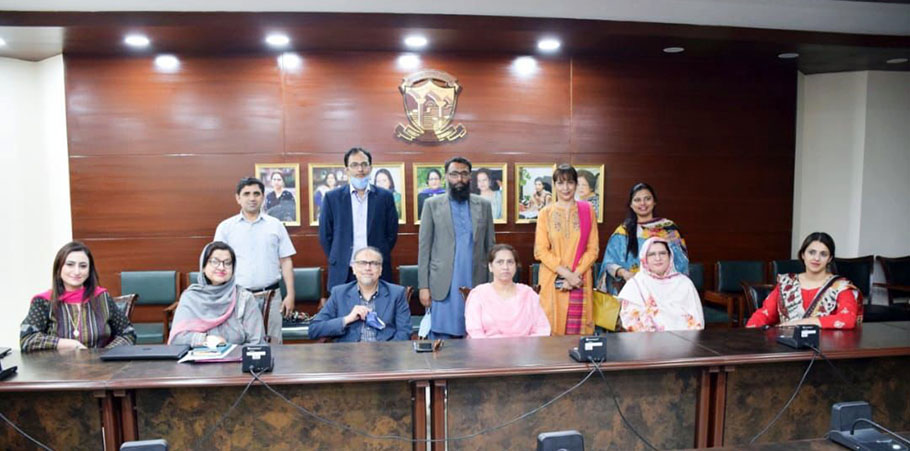 According to the LoI, LCWU and EGB4 Technologies (US) will jointly work together to build digital skills of the students and faculty. The EGB4 trainers will provide STEAM Education Professional Development  to to LCWU faculty members by live, online synchronous trainings, and asynchronous self paced trainings. Hardware (robotics/electronics/hands-on activities) based courses , Virtual Robotics platform Coding, English language, Entrepreneurship will also be provided to LCWU faculty members by EGB4 Technologies.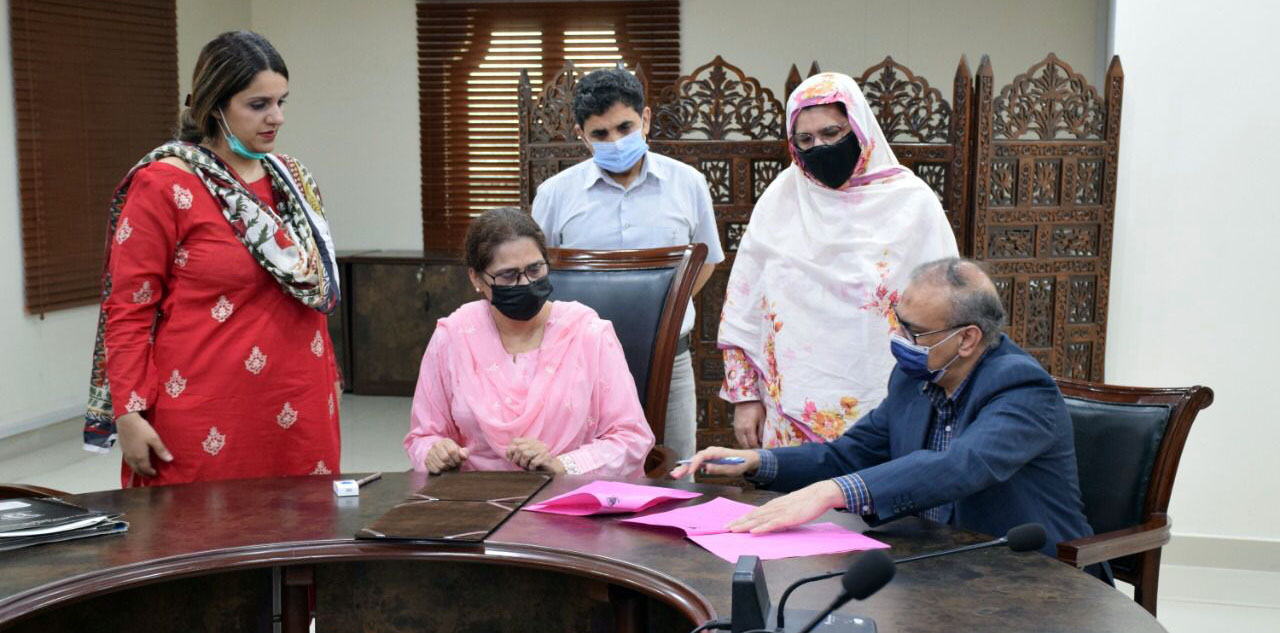 MoU with PAFEC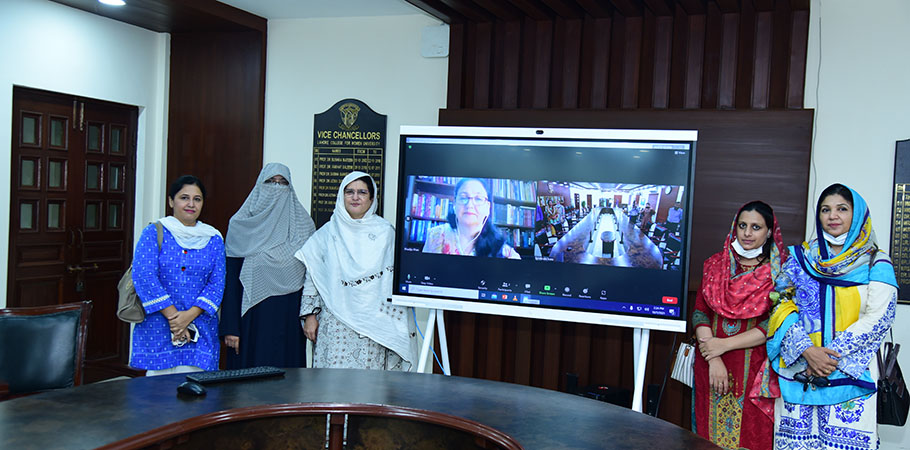 Department of Elementary and Teacher Education (DE&TE) in Collaboration with Office of Research, Innovation and Communication (ORIC), Lahore College for Women University signed an MoU with Pakistan Alliance for Early Childhood (PAFEC) on 7th October 2021. The purpose of the MoU is to disseminate essential practices of Early Childhood Development and Education amongst practitioners, academia and all other related stakeholders. It aims to align the courses offered in Early Childhood Care and Education (ECCE) with the Single National Curriculum and bridge the gap between theory and practice. It also aims to build the capacity of LCWU faculty in reviewing and conducting ECCE courses using latest global research and pedagogical concepts. The MoU will enable faculty members to improve and develop accredited certificate, diploma, MS, and PhD courses.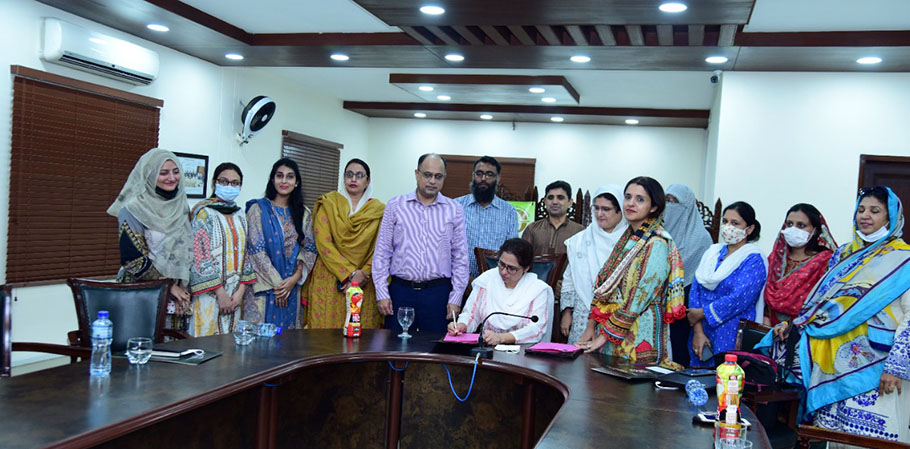 The signing ceremony was attended by Prof. Dr. Bushra Mirza, Vice Chancellor of LCWU, Khadija Khan, CEO of PAFEC, Dr. Asma Shahid Kazi, CoD & Assistant Professor, DE&TE at LCWU, Dr. Aqsa Shabbir, Director ORIC, and other faculty members of LCWU.
LoI with ALBSS