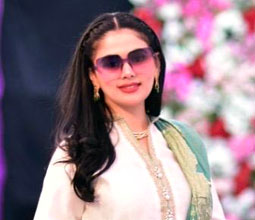 Moneeba Iftikhar
Lecturer
Department of Mass Communications
Email:This email address is being protected from spambots. You need JavaScript enabled to view it.,This email address is being protected from spambots. You need JavaScript enabled to view it.  
Personal
Lecturer (BPS 18)

PhD scholar (UOG)

Researcher and Advertising Expert

International Speaker

Trainer 

Writer
Experience     
Field and reaching experience of last 14 years ;

2005-2010 , Creative Head , Printad Communications

2010-2014, Director, Base Camp studio

2014- present ,Lecturer ,LCWU
Honor and Awards    
Awarded by Pride of Pakistan Excellence award by Pakistan youth community for writing FOLK MEDIA book in 2019.

Awarded by Research Incentive Award from Vice Chancellor LCWU in 2017.

Awarded by Gold medal on achieving first position in MPhil (2014).

Awarded by Roll of honor for securing highest CGPA

in MPhil in 2014.Awarded by International travel grant by PHEC and HEC to present Research papers internationally in 2017 and 2018.

Served as President of a Dept. of Mass Communication LCWU from 2012 to 2014
Memberships
Honorary Fellow of IFERP, institute For Engineering Research and Publication (IFERP) professional association registered for research development and promotion in the field of engineering and technology

Member of Program Reviewer Committee of 7th Annual International Conferences on Journalism and Mass communications( JMComm 18) 22-23 October 2018 Singapore  by global Science and Technology forum Singapore.http://jmcomm.org/

Member of Program Editorial Board and Reviewer Committee of 14th SINGAPORE International Conference on "Language, Humanities, Education and Social Sciences" (LHESS-18) by Dignifies Researchers http://drhss.org/conf_committee.php/267
Graduate Students /Postdocs/Undergraduate Students/Honour Students
Years                          Degree                                   Name
2104-18                     Bs                            Ifra Siddique Ghori
Bisma Shahid
Umama Khalid
Fatima Rasheed
Saliha Iqbal
Sumbul Iqbal
Nagina
Iqra Abdul Rehman
2015-2019            Bs          Hira Saleem
Afya Asad
Sania Ali
Aleen Saeed
Mobina Liaquat
Samia Javed
Mehwish Mukhtar
Hadiya Irshad
Aleena bano
2013-2017               Bs                              MEHWISH ISLAM
SANIA SHEIKH
FARAH KHAN
SABA ASAD
ZAINAB ARSHARD
Service Activity
Eminent speaker of training sessions and workshops organized by
Akhuwat Institute of Social Enterprise Management

Brief Statement of Research Interest

Health communication, Advertising and online media
Publications
Construction of Female Identity in Pakistani Television Commercials (Nov2015-April2016): A Semiotic Analysis in HEC Recognized Y category "Pakistan Journal of Gender Studies" March 2017, Vol. 14, pp. 81-110, ISSN: 2072-0394

Revisiting Uses and Gratification Theory: Mediation of Interpersonal Communication in linking Visual Communication through Holly Wood Movies and Media Orientation of young Girls. In HEC recognized Z category Journal of the Punjab University Historical Society Current Issue (Vol. 30, No. 1, June 2017)  pp. 26-40

Application of CMM Model: Mediation of Gratification surveillance in relationship between Cultivation Effects of dramas and Adoption Behavior among Rural Women.  Published in Dec 2017 in HEC recognized X category in the journal of "Research society of Pakistan" Volume No. 54, Issue No. 2 (July - December, 2017) pp. 27-40. ISSN 0034-5431




Mediating role of individual's Ethical Belief in determining the Influence of the Mobile Networks TV Advertisements on Moral Behavior of Youth in Pakistan, published in HEC Recognized Y category "PAKISTAN VISION" ( July –December 2017) Vol. 18 N0.2 pp146-162 ,ISSN- 1681-5742

Testing Cognitive-Experiential Theory: Effect of Economic vs Fear Appeals on Perceived Value and Ad Evaluation of Saving Schemes Advertisements and Moderation of need for cognition, published in HEC recognised X category PAKISTAN ECONOMIC AND SOCIAL REVIEW Dec 2017 available at JSTOR (http://www.jstor.org) ISSN-1011-002X, Volume 55, No. 2 (Winter 2017), pp. 541-565
Effect of the Cultural Gender Role Orientation on Advertising Intrusiveness and the Moderating effect of Self-referencing: An Experimental Study published in June 2018 in the current volume of in HEC recognized X category in the journal of "Research society of Pakistan" Volume No. 55, Issue No. 1 (Jan - June, 2018) pp. 27-40. ISSN 0034-5431
INTERNATIONAL PROCEEDINGS
The Impact of Perceived Corporate Social Responsibility Television Commercials on the People of Lahore, Pakistan. QUALITY AND BUSINESS MANGMENT CONFRENCE PROCEEDINGS ISSN# 2414-6110.
"Impact of Web-Based Korean Content on Brand Selection', in 6th Annual international conference of journalism and Mass Communication. JMCOMM 2017 CONFRENEC PROCEEDINGS ISSN #2301-3710
Does Family Communication Influence the Leadership Pattern of Pakistani Girls? A Study of Behavioral Patterns ISBN #978-93-86878-22-3 pp175-179
Effects of Smartphone Applications on Personal Grooming of School Children: An Exploratory Study in Urban Pakistan ICJMMC -2018 proceedings published by IIRST ISBN #9788192958057 pp 63-70

Published a BOOK under the title of "FOLK MEDIA" by Alfaisal publishers in 2019.
Research Grants and Contracts
2018      Research travel grant by PHEC

2017       Research travel grant by HEC


Selected Professional Presentations



Guest Speaker in WCMRI conference 2018 Dubai http://wcmri.net/index.php

Invited as guest speaker by akhuwat foundation

Serves as a media trainer in digital journalism workshop organized by American embassy in Lahore Pakistan.