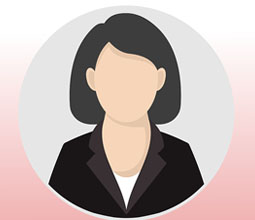 Naveed Iqbal
Assistant Professor
Department of Mass Communications


Objective:      
To search for a challenging position in a competitive environment, where I could utilize my professional skills and capabilities
Summary:
                  Comprehensive knowledge in Mass communication
                  Confident & Team Player attitude.
                  Highly motivated & ready to meet challenges.
                  Reasonable experience in Teaching
                  Vast Experience in Direction/ TV Production
Qualification:
Phil in Mass Communication (2013-2015) of Mass Communication, Allama Iqbal Open University, Islamabad
Masters in Mass Communication (Specialized in Development   Journalism (2000-2002) Institute of Communication Studies,         University of the Punjab, Lahore
Diploma:
Diploma in Video Production (2007)
National College of Arts Lahore
Computer Skills:
Microsoft Word, Microsoft Excel
Photo Express, Power Point, Adobe Premier

Research Work:
Sociology of News Production in Leading TV News Channels of    Pakistan (Advisor: Dr. Anjum Zia )
Impact of PTV Tobacco Advertising Campaign on Punjab University  Students (Advisor: Dr. Mughees uddin Sheikh)
Design Communication Strategy of Daily Nawa-i-Waqt Lahore.                                  

Project Supervised:
Supervised 200 TV Projects at BS Level

Supervised 8 Thesis of BS                             

Supervised 35 TV/ Thesis Projects at MS Level         
Specialization:
TV Production/ Documentary Film Making              

Development Communication

Current Affairs

               

Linguistic Skills:
Personal Data:
                        Father's Name             Niaz Ahmad
                        Domicile                      Gujranwala, Punjab    
                        NIC Number               34104-2289188-5
                        Date of Birth               05-01-1980
Teaching Experience:
 Assistant Professor (Film & TV) in Department of Mass Communication, Lahore College for Women University Lahore since 2018
TV Instructor in Department of Mass Communication, Lahore College for Women University Lahore from 2006 to 2018

Visiting Faculty Member in Department of Architecture, Lahore College for Women University Lahore  2014 to 2015

Visiting Faculty Member in Department of Fine Arts, Lahore College for Women University Lahore 2013 to 2015
Professional Work (Free Lance)             
Directed Documentary of Ghurki Trust & Teaching Hospital (2019)

Documentaries of Ideal Group of  Industries Faisalabad  (2018)

Successfully completed Peace Narrative project with Government of  Punjab in 2016.

Directed Documentary of  APS commemoration activity for Govt. of  Punjab in 2015

Directed Documentaries(Conflict Resolution, Women Empowerment) for SDPI (Sustainable Development Policy Institute)

Directed Documentary on open defecation for AGAHEE

Directed Documentary on Girls Education Matters for  OXFAM

Directed Documentary on Dying Art for FUCHIA USA

Directed Documentary on Public participation for Mojaz Foundation

Documentary of FFC (Fauji Fertilizer Company 2005)

Documentary of Dawood Hercules (2004)

Zor Awar Launch of Engro Chemical Pakistan Ltd.(2004)

Documentary of  NFC & PCSIR (2003-04)
Invited Lectures
Invited lecture and workshop (October, 2011) "TV Production Techniques" for Insan Foundation Trust in collaboration with CIDA at Murree.
Invited lecture (March, 2013)  "Terrorism And Political Scenario Of Pakistan" for  Allama Iqbal Open University

Invited lecture "TV Production" for Govt. Fatima Jinnah Degree College LHR
Professional History :
Additional Charge of PRO & PIO LCWU  2016 to March 2019

Established TV Studio in Department of Mass Communication LCWU

Technical supervisor in purchase of TV Studio equipment Department of Mass Communication  JHANG Campus LCWU
Awards & Achievements (As a supervisor)
Documentary Colors of Culture screened in Ukraine in CENIMA & YOU festival  in 27 to 28 September 2018
Won 2nd position in National Tax & justice film festival in 2018
Won 1st position in Express Film Festival in2017
Won 3rd Position in Anti Drug Competition in 2016
Won 1st position in preparing PSM on Drug Abuse in 2015 organized  by Anti Narcotics Force Pakistan
Won 1st position in Short film competition Media festival  in 2015   organized by King Edward Medical university
Won 1st position in Short film competition  Midfesta   in 2015  organized by UET
Won 1st position for short film "Child of Clay, LAVI" in competition held by ILO &European union (July 2013)
Won 2nd position for documentary  film "Iron Hearts" in competition  held by ILO &European union (July 2013)
Won 4th position in short film (Celebrating Connections between UK  & Pakistan) at British High commission Islamabad
Won 1st position in documentary film "Save Pakistan" in competition  held by Ministry of industries Govt. of Pakistan (September 2012)
Won 1st position in short film & 2nd in documentary in Punjab youth film festival held by Govt. of Punjab (October 2012)
Won 1st position in documentary film on Anti-Corruption in competition held by Transparency International (September 2011)
Won 1st position in documentary film Brutal Reality in VISAKH FILM competition held by Govt. FC college Lahore(April 2011)
Won 2nd position in documentary film Inheritance Rights of Women  in documentary competition held by SHIRKAT GAH (March 2011)
Won 2nd prize in short film MEHRU in VISAKH film festival held in March at Govt. FC college Lahore
Won 3rd prize in documentary A BY-STANDER BY THE WAY at  GCU film competition held in April 2011
Workshops
Attended Workshop on Conflict Reporting  at UCP Lahore in 2018 organized by Ministry of Information Govt. of Pakistan
References:   
Dr. Mughees ud din Sheikh
Dean of Social Sciences
University of Management & Sciences  Lahore
Dr. Anjum Zia
Chairperson Department of Mass Communication
Lahore College for Women University