A Colorful Festival in the Eve of Autumn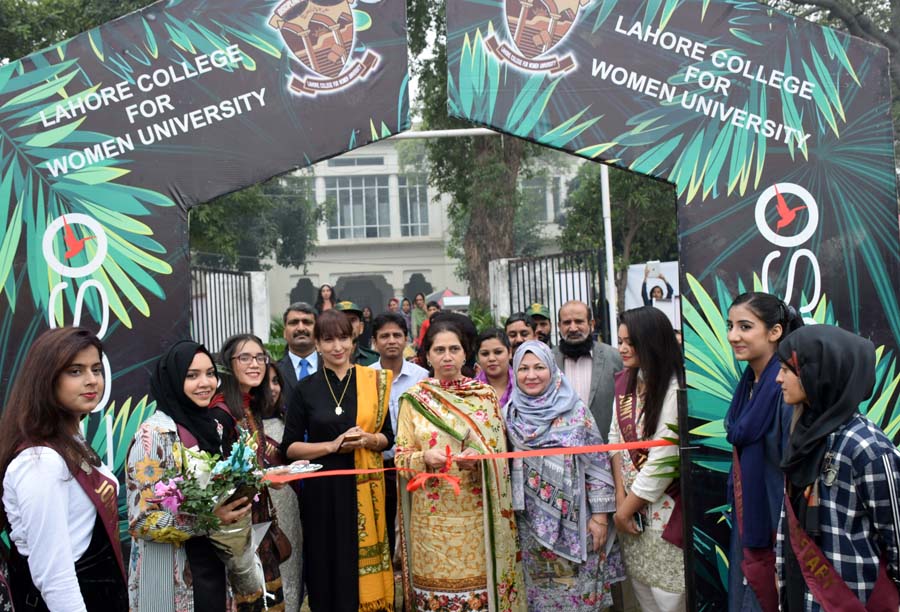 The Directorate of Student Affairs, LCWU organized the annual Fun Festival 2019 on 14th November, 2019 in the main ground. Prof. Dr. Bushra Mirza Vice Chancellor Lahore College For Women University  inaugurated the event.The Vice Chancellor visited the stalls and admired the products designed and prepared by students.
The students enjoyed various activities at the funfair including food , swings and  floating ship rides.
The students said that the funfair was one such activity that helped them come out of dreary routines and have fun with friends and class fellows. The live commentary and the light music added to fun.
The university  was decorated with colorful banners splashed with eye-catching Stalls under the supervision of organizer Bushra Nadeem Director Students affairs Lahore College for Women University. In all, 55 stalls were set up. Various departments of the University contributed to make the stalls beautiful.
The Students  of Lahore College had come up with beautiful  innovative  stalls  having eateries embroidered photo-frames, Jewelry, displayed elegantly designed clutches, painted pottery, wall pictures & Shirts.
Besides ,the students also visited stalls that offered cosmetics, mehndi, tea, coffee, ice cream, noodles and chips put up by students, staff and different companies.
The income generated from this event would be submitted to University Endowment fund.
Dean, Director and HODs, faculty staff and students attended the festival with full zeal and zest and enjoyed thoroughly.