3 Day International Conference (20th-22nd November 2019)
ARCHITECTURE DEPARTMENT
 LAHORE COLLEGE FOR WOMEN UNIVERSITY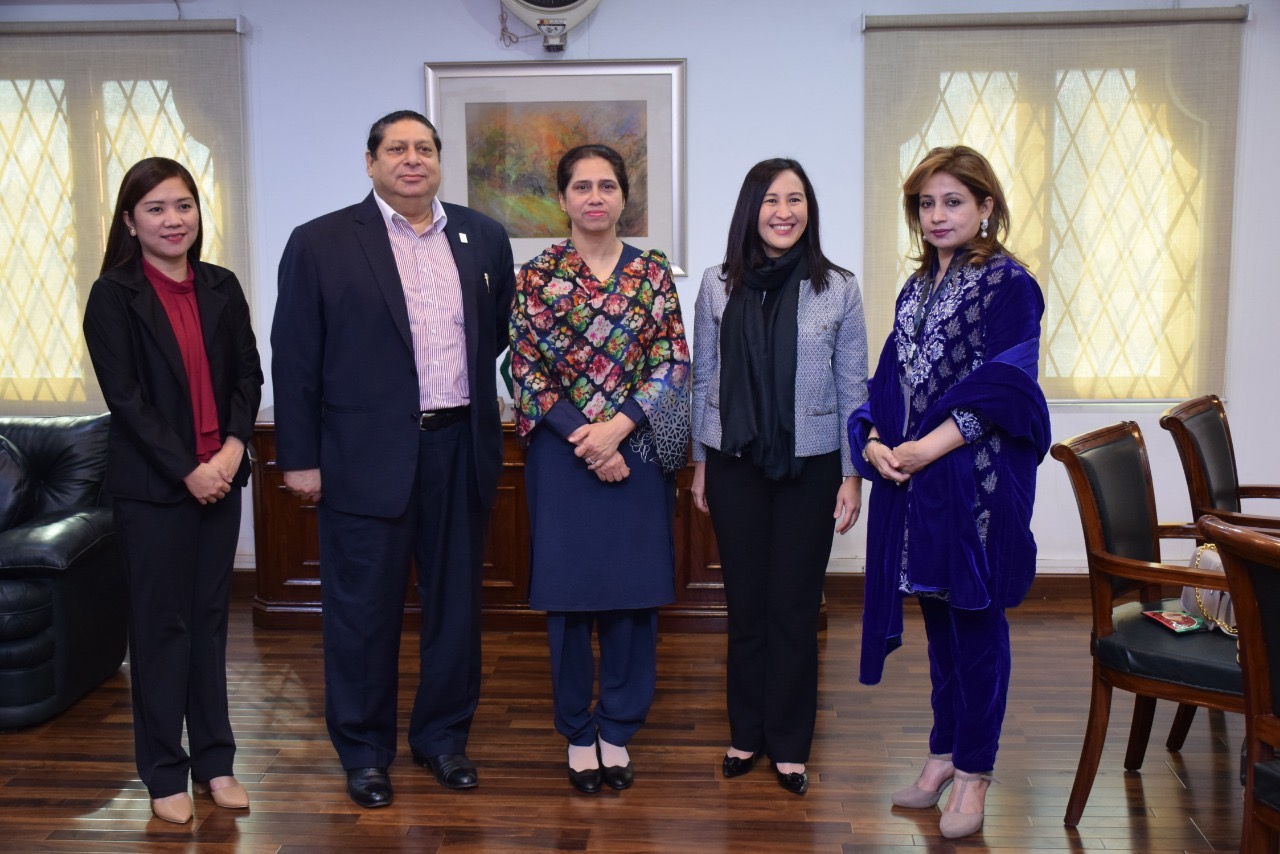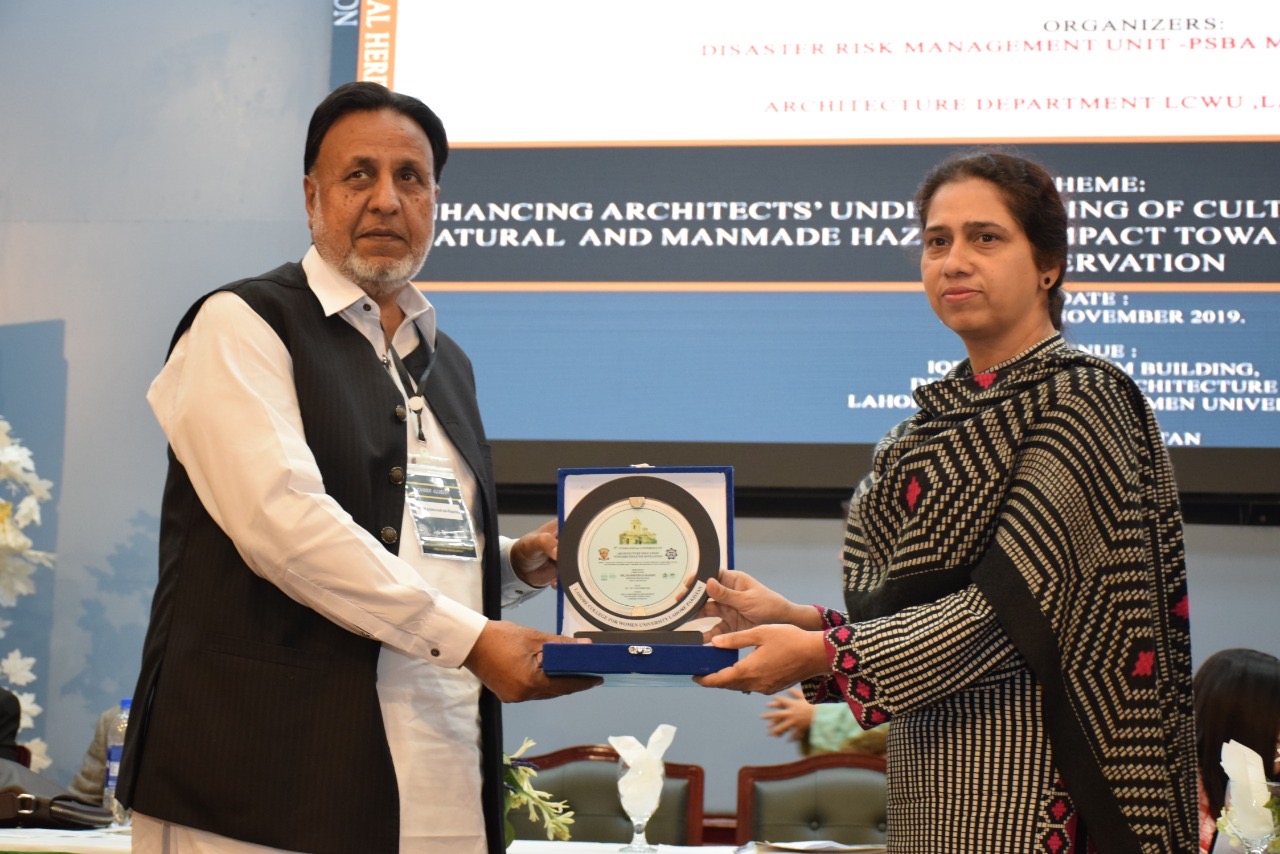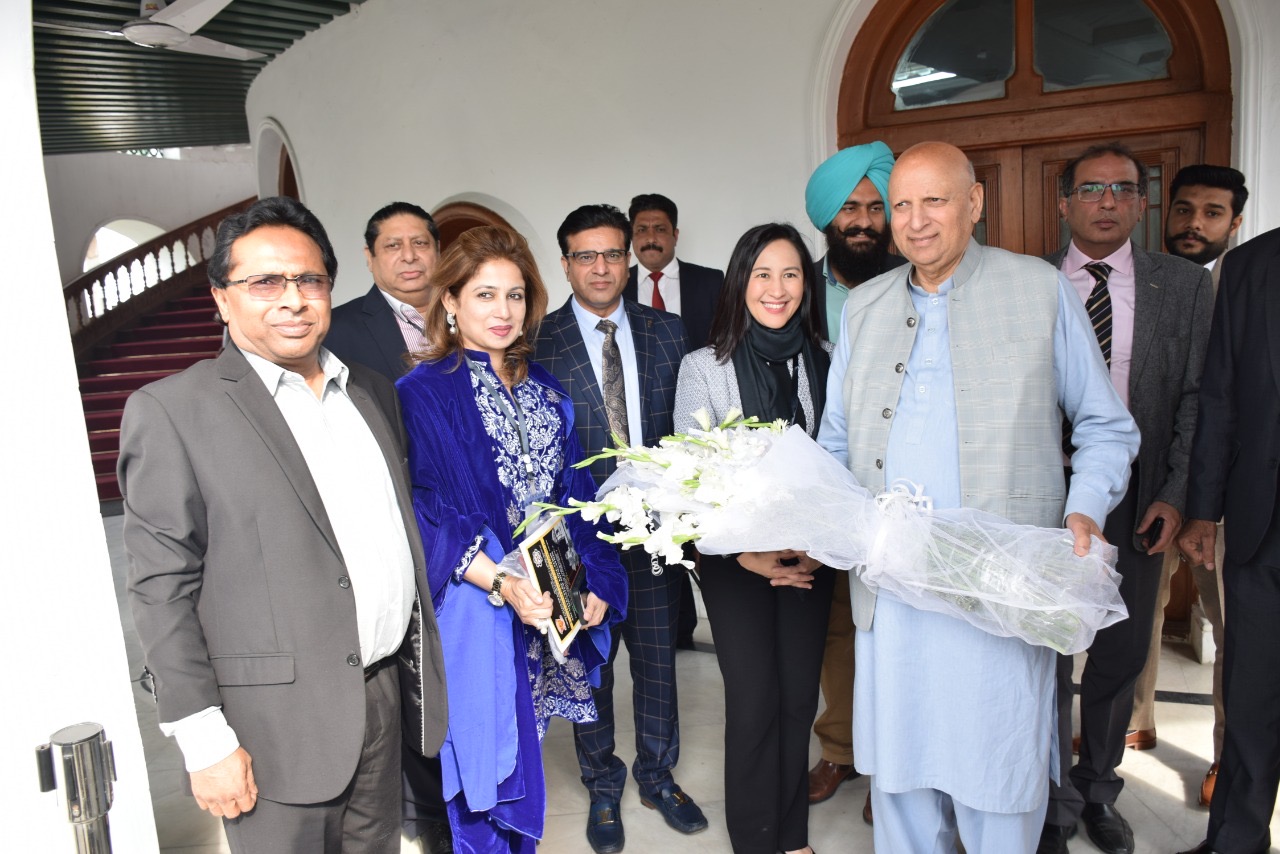 In liue of MOU between Lahore College for Women University ,Lahore Pakistan & PSBA Manilla Philippines a 03 Day International Conference , 2oth -22nd Nov 2019 , was organised by Architecture Department at LCWU.  The forum included technical sessions, workshop and field visits. The co-organizors in this Conference were offices of Overseas Pakistanis Commission Punjab Govt , Directorate of Building Research – C& W Punjab Govt , Directorate of Archaeology  and Punjab Disaster Management Authority .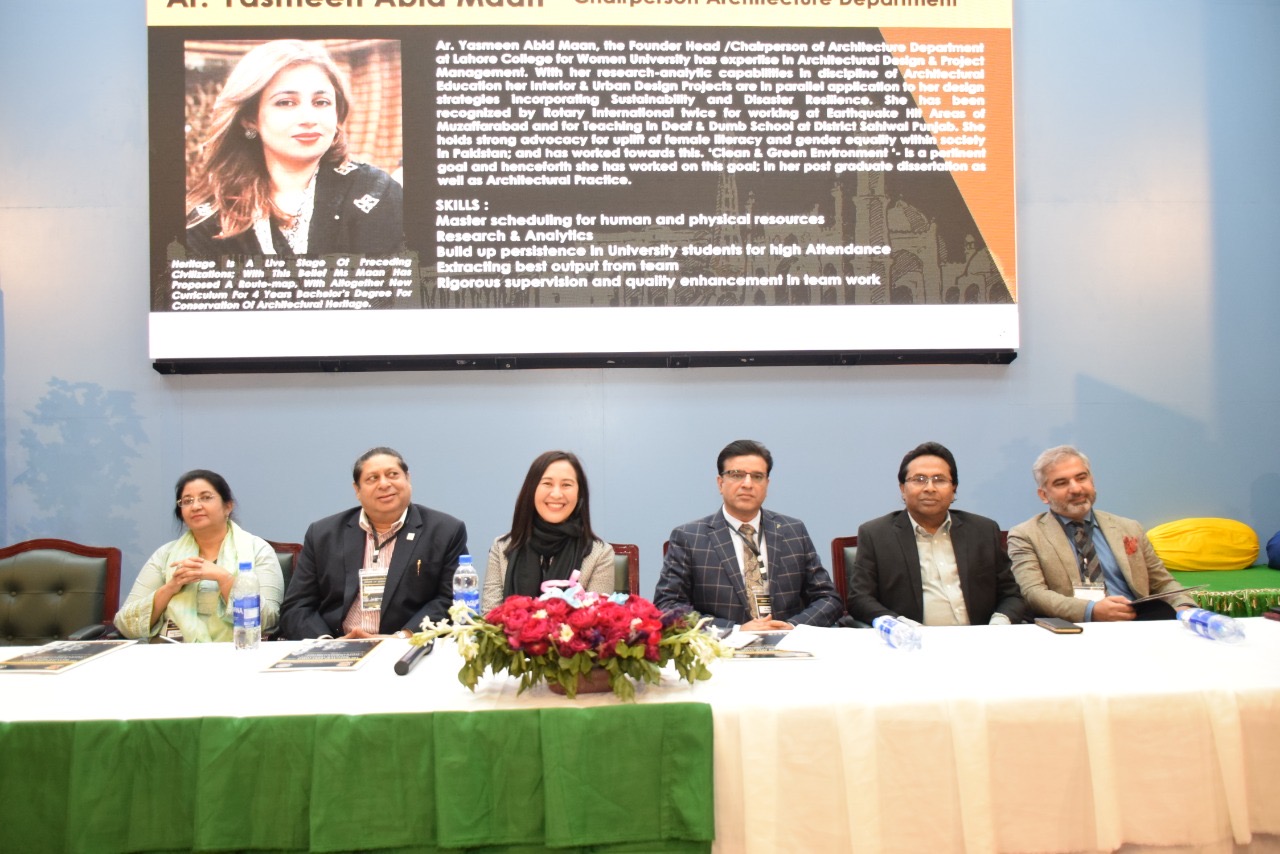 During International  Conference titled as "Architectural Education towards Disaster Mitigation" the speakers focussed on comprehensive disaster risk management  after being formulated based on  principles of risk management, response to historic, aesthetic and other values of cultural heritage, and, at the same time, address greater urban development challenges. Such planning requires skilled architects, planners, archeologists , environmentalists ,administrators and policy makers to collectively contribute towards this global cause. The 03 day forum was well attended by students of Architecture Departments from University of The Punjab , COMSATs , BNU , NCA , UET , TEVTA , UoL & many other public –private sector universities.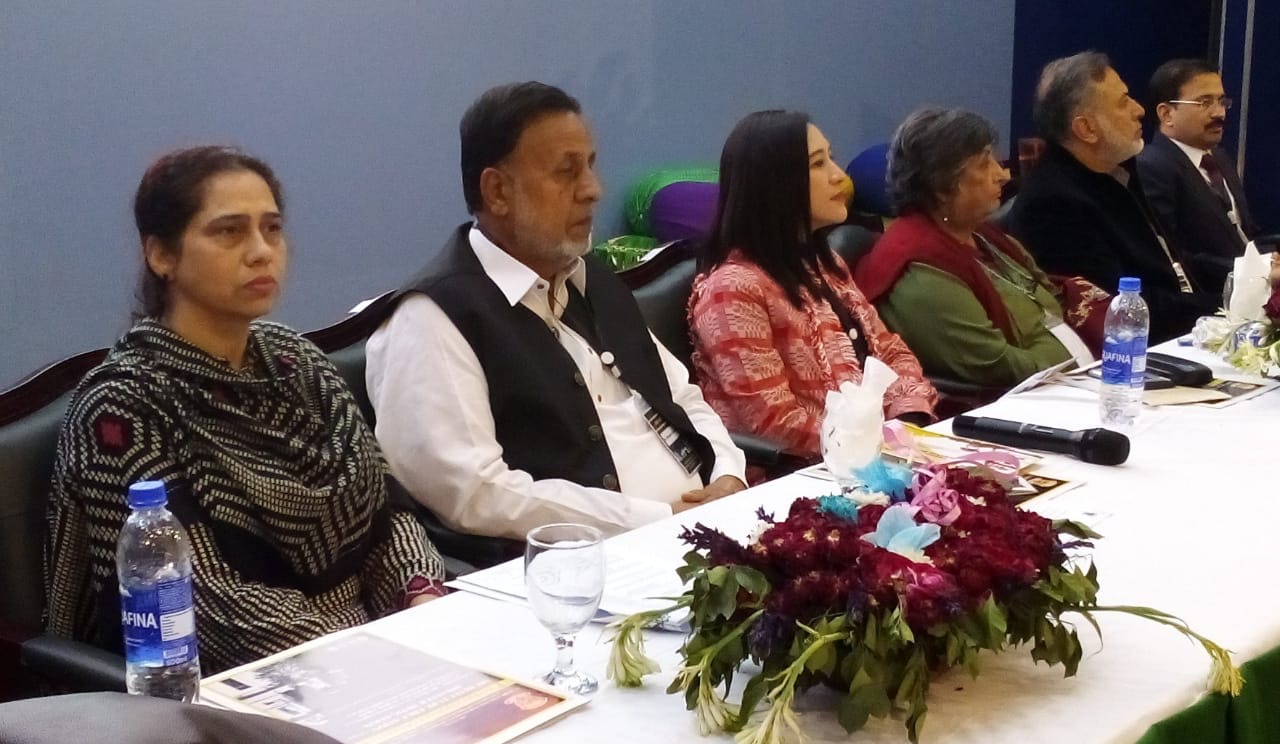 " Introduction to Global Culture & Heritage Management in Pakistan" as theme for Day-I, the development of  disaster risk management strategy for cultural heritage was given   paramount importance in Conference  ; while focussing  overall planning and management frameworks . In this regard the first technical session commenced with presentation by Guest of Honour MA JOSEFINA BELMONTE who is the Mayor of Quezon city and also adjunct Professor at PSBA ,Manilla.  . The Lahore Master Plan-2040 was discussed by Ar Kamil Khan Mumtaz. "Cartographic Turn: Renewing Mapping to Tackle Todays World" was deliberated   in a talk by Mr Jaques Levy a French Geographer /Urbanist and a Professor at Polytechnique Federale de Lausanne France.  The design techniques adopted by contemporary architects in Pakistan in overall preview of sustainability as being the final solution to meet all disastrous affects of manamade and natural sources ; was deliberated by Architect Rashid Rasheed , who is the Founder of Pakistan Green Building Council. The other presentors included  faculty members from Architecture Department at LCWU  Ms Sobia Razzaq , Ms Sarah Saleem ,Ms Asia Jabeen and Ms Nida Qanber and the session was moderated in end to develop an overall conclusion. Ch Waseem Akhtar Raamay , VC OPC , Govt of Punjab was the Chief Guest and Prof Dr Bushra Mirza  , Vice Chancellor LCWU chaired the session.The session was followed by a detailed meeting of delegates , trepresentatives of Lahore College for Women University with honourable Chancellor , Governor Punjab Ch Muhammad Sarwar and Begum Perveen Sarwar. The Governor expressed his encouragement for all initiatives taken by universities in preview of quality enhancement in education as well as Internationalization. Ms Yasmeen Abid Maan , Chairperson Architecture Department / Convenor of Conference extended note of Thanks to all.
Architectural Solutions for Disaster Risk Reduction in Earthquake Affected Areas of Pakistan" as theme for Day-II  , The speakers included Prof Dr Tabassum Raza , Dean & Director at DRMU ,PSBA Manilla , Ma Josefina Belmonte Mayor QCG ,Manilla Ar Aqrab Rana CEO PGBC ,Pakistan , Prof Dr Qamar-ul-Islam –APA Ambassador in Pakistan , Ar Yasmeen Abid Maan Incharge Architecture Department LCWU  & Mr Hussain Ahmed Professor of History Govt College Township ,Lahore. The sessions were moderated by senior researcher and practitioners Ar Yasmeen Cheema &  Mr Mujib ur Rahman . During his talk the Chief Guest Mr Mahmood ur Rasheed Minister for Housing Schemes , Punjab Govt, expressed his full support to graduates and students of Architecture Department for their research and practice participation in upcoming projects in public sector. The later half was technical session at Directorate of Building Research Center C& W , Punjab Govt , presented by DG Mr Rafiq Ahmed , followed by detailed visit of delaegtes to all Material Testing Labs.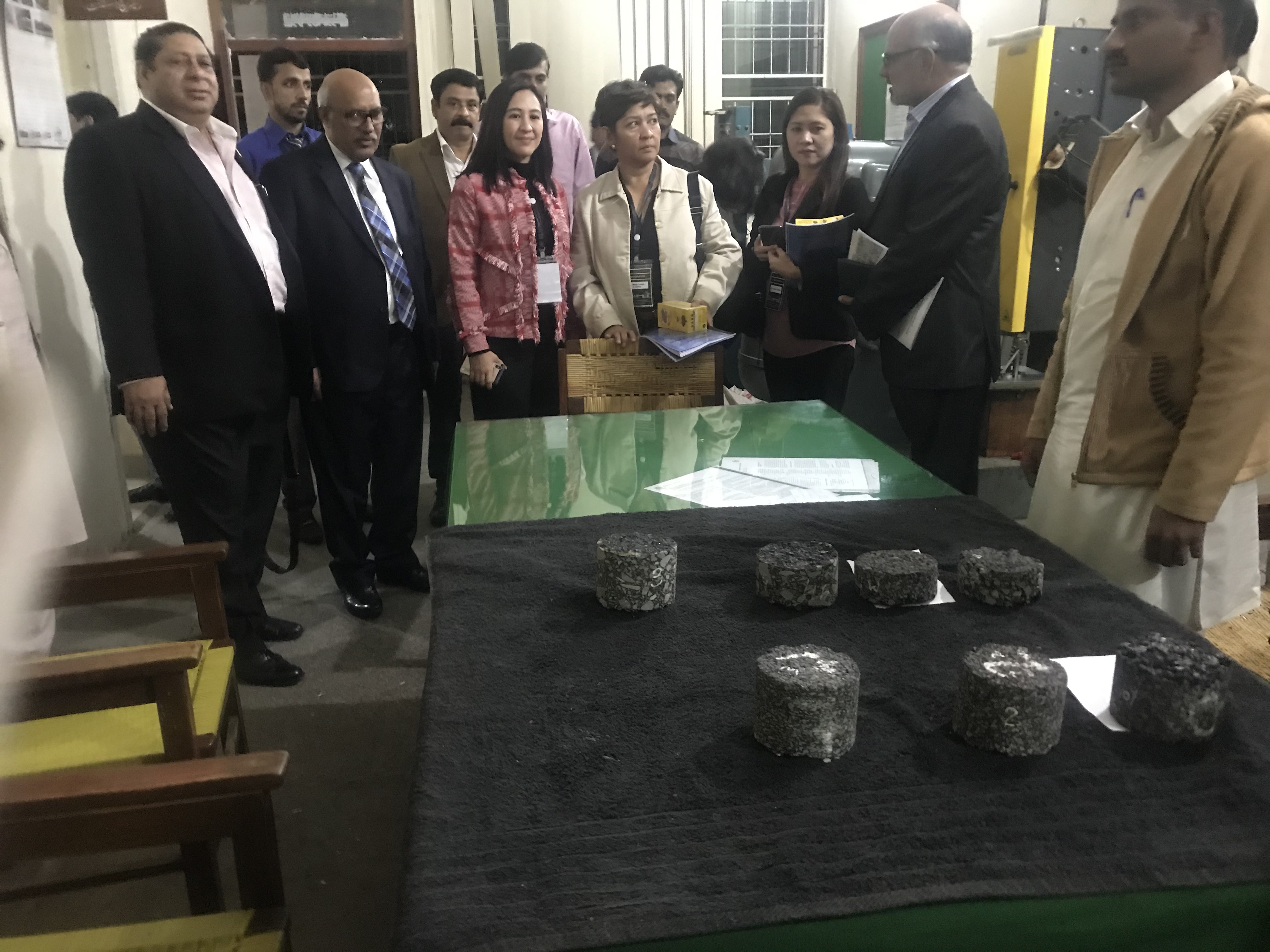 The Day # 03 with theme  " Master Planning LCWU Campus in Directives of LDA vision 2040". was scheduled for workshop where students of Architecture Department presented their projects as of Regeneration of Mayo Gardens, Development Plan of LCWU Campus in light of LDA 2040 & Documentation of Old Bazars around Lahore Fort. This was followed by field visit of Delegates along with students and faculty of Architecture Department  to Harrappa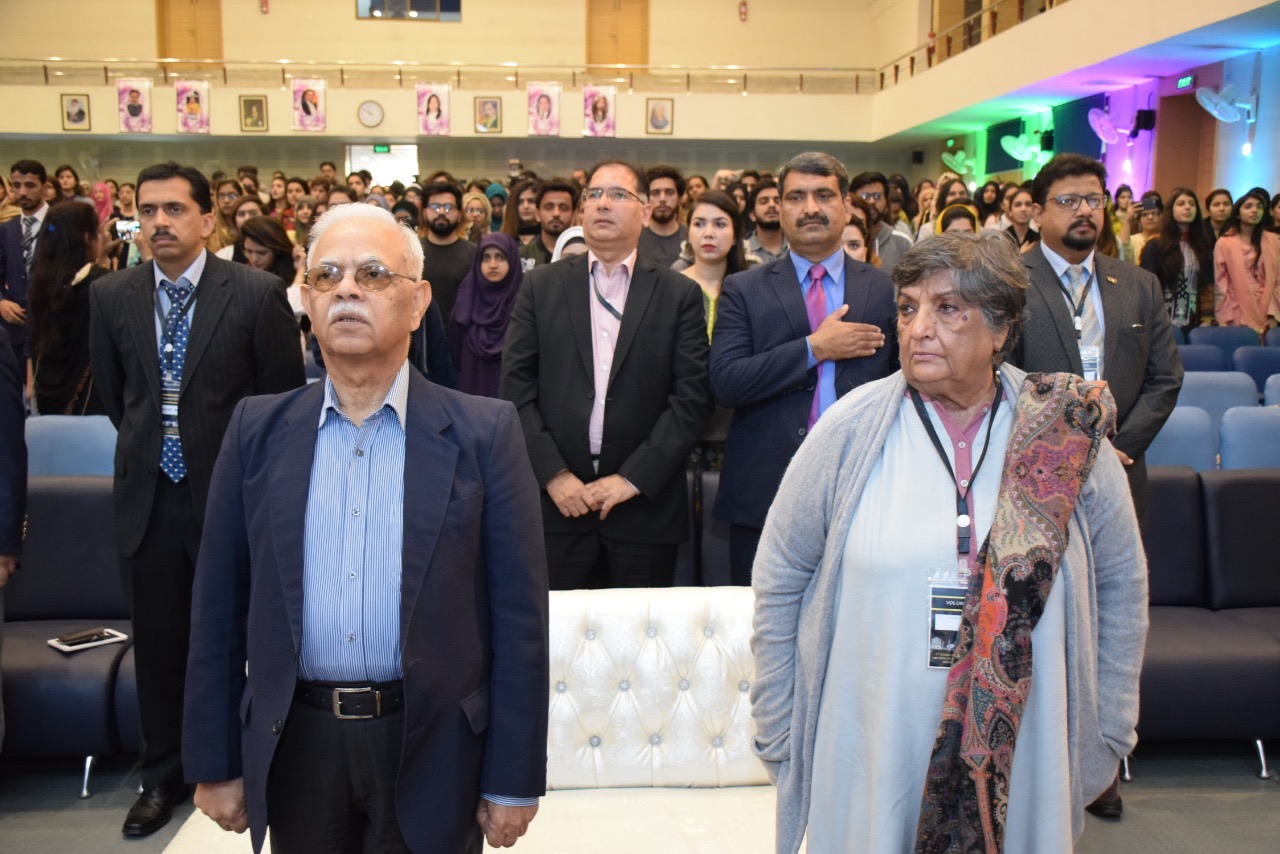 The productivity of this conference is reflective in overall policy building towards developing frameworks for disaster resilience for saving cultural heritage , communicate to Ministry of Housing , Govt of Punjab Pakistan & City Govt of Manilla ,Philippines