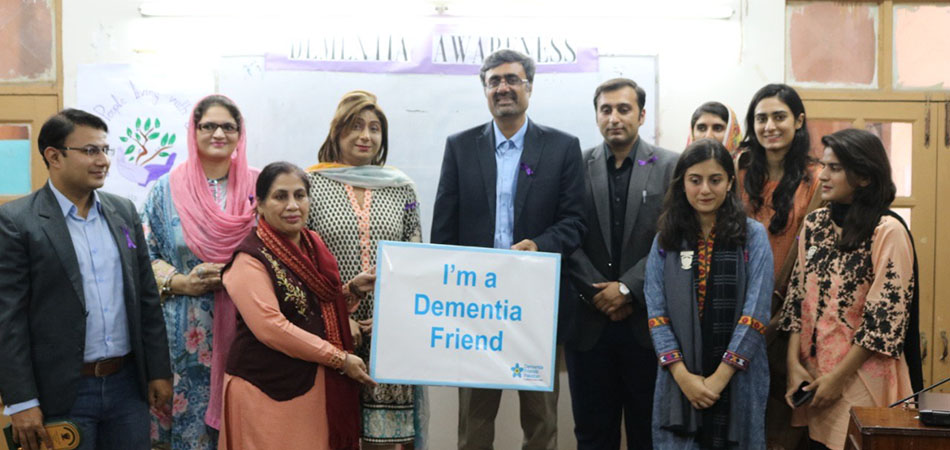 On 20 November, 2019, under the guidance and supervision of Chairperson, Department of Applied Psychology, Professor Dr. Talat Sohail, Assistant Professor Dr. Saima Eman and Secretary Psychological Society Fatima Zeeshan along with Council member English Department Javeria Batool organised the dementia awareness event which was collaboration between Psychological society, LCWU and Alzheimer's Pakistan.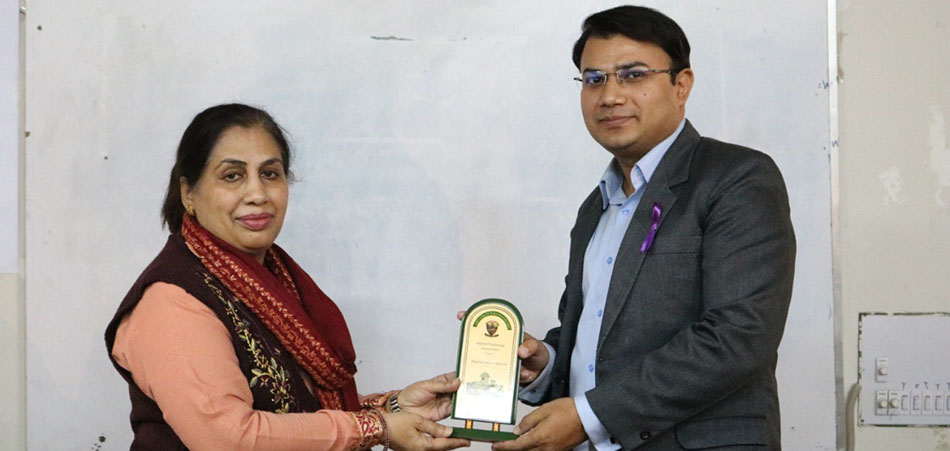 The event began with the opening and welcome by Dr. Saima Eman, followed by qirat by a student, Dementia friends' session presentation by Dr. Mohammad Jafri (Director, Dilawar Hussain Foundation), speeches by neurologist Dr. Gauhar Mahmood Azeem (Registrar, Department of Neurology, SIMS/SHL), and Dr. Husain Jafri (General Secretary Alzheimer's Pakistan) and a skit on dementia by students from Department of English, LCWU. The Chairperson, Professor Dr. Talat Sohail presented her vote of thanks to the guest speakers and motivated the students to become the champions of dementia friends initiative. Shields were distributed to the three guest speakers after vote of thanks. All students received certificates for becoming a dementia friend from Alzheimer's Pakistan.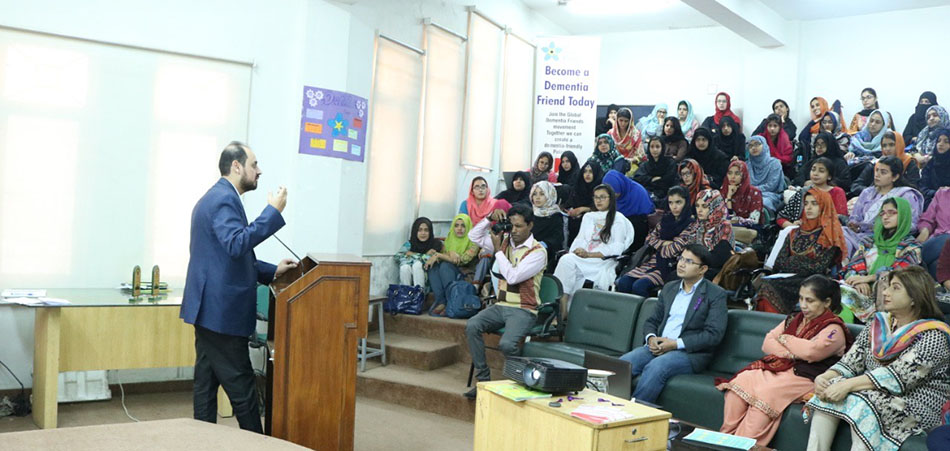 The students became Dementia Friends by attending this event and volunteered (by entering in their contact details on a contact card) to become a champion in future by conducting training sessions in their respective departments and other universities.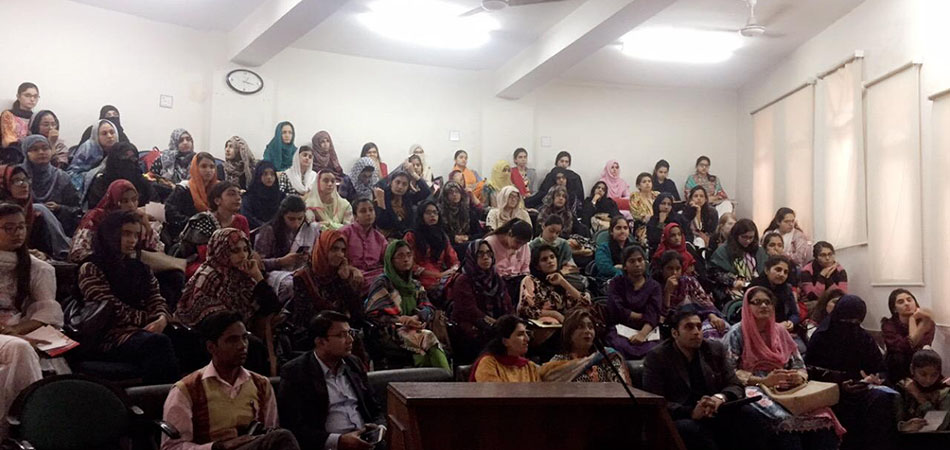 The team members Mr. Rehan Mujeeb and Mr. Shakeel supported the dementia friends session. The attendees included BS students from Department of Applied Psychology, MS Health Psychology, English Literature and Electrical Engineering. The staff members of Applied Psychology department also attended this event.
It was a very well organised event with brochures, leaflets, contact cards, attendance sheet, standees, professional presentations, activities, a song video, a personal story, and a photographer by Alzheimer's Pakistan! The LCWU students took part in qirat, posters, decor, distribution of purple ribbons and a skit.