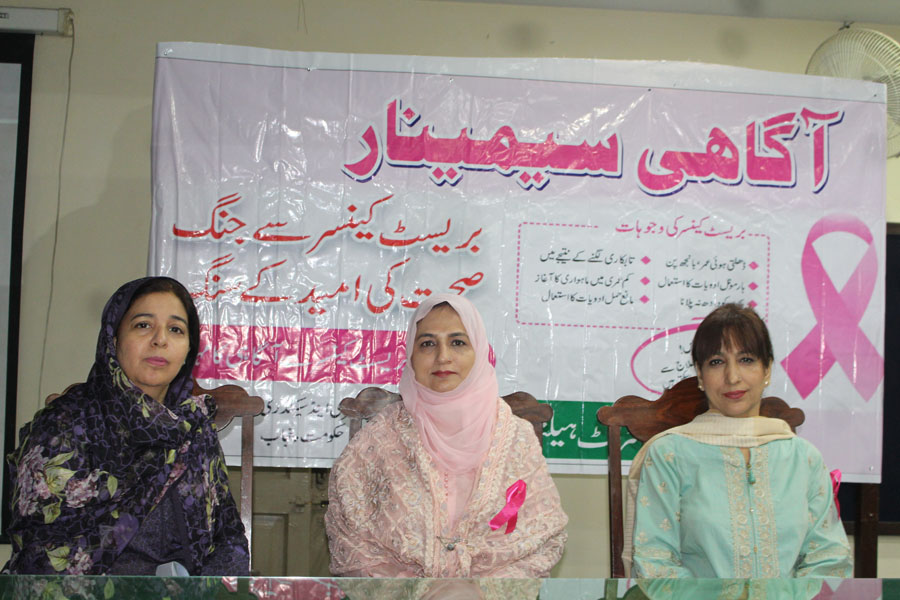 An awareness seminar regarding Breast Cancer Awareness Month (October 2019) conducted at Lahore College for Women University, organized by District Health Authority and Prevention & Control of Non-Communicable Diseases Program, Punjab in collaboration with Gender and Development Studies Department, LCWU in the student service center (Seminar Hall) on 21-10-2019 at 10:00 am. Dr. Subha Malik, Chairperson Gender and Development Studies welcomed and introduced the speaker guests. Ms. Tahira Mariam (District Health Education Officer) discussed the Risk Factrs, signs and symptoms for early detection of breast cancer.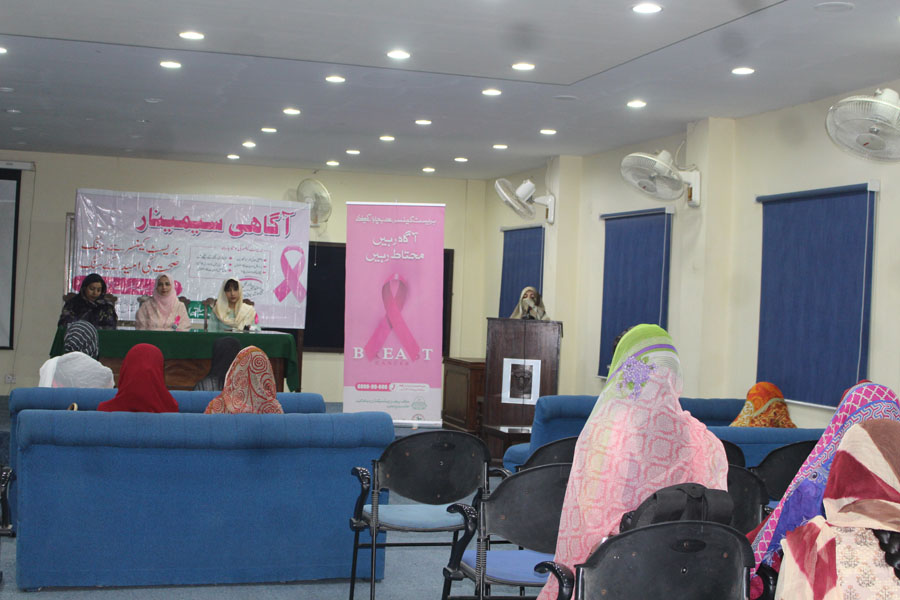 A small health message regarding Polio Awareness and Upcoming Polio Campaign (Starting from 4th of November 2019) was also delivered by District Health Authority Team. Ms. Reema, Communication Officer from UNICEF discussed about current issues regarding Polio in Lahore.
District Health Authority Team was grateful to Gender and Development Studies Department, LCWU for support and facilitation in conducting Breast Cancer Awareness Seminar.