(4th and 5th September 2019)
Persian department Lahore College for women university Lahore with collaboration of IVAD Department organized a two day workshop of Ebru, a famous Turkish Art of Marbling. In this regard an inaugural session was conducted in Persian Department Honorable Vice Chancellor, LCWU Dr. Bushra Mirza Director Turkish culture center Mr. Ulash Ertash, media coordinator of Turkish culture center Mr. Shakeel Gillani. Dean, Director, and CODs of various departments also graced the session with their presence. A large number of students attended the session with keen interest.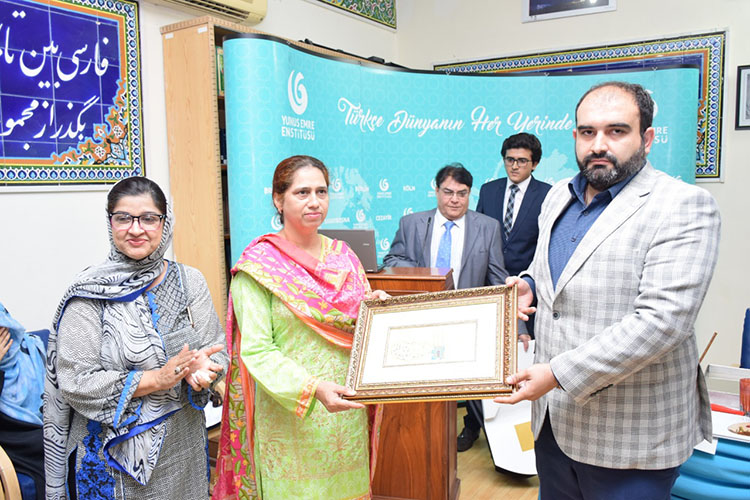 The session started with the recitation of Holy Quran by Persian department's student Hafiza Zainab Khalid. Then Mr. Shakeel Gillani hosted the program and introduced honorable guests to the audience. COD Persian Department Prof. Dr. Faleeha Zahra Kazmi thanked the Honorable Vice Chancellor and Director Turkish Culture Center for their generous support in organizing the workshop. She also appreciated the efforts of IVAD Department Dr. Samina Naseem and Persian Departments faculty and IVAD's faculty for arranging the workshop.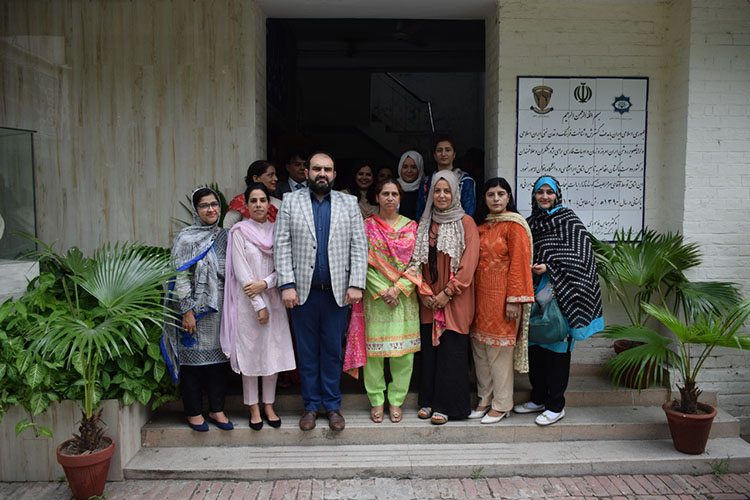 Worthy vice chancellor Prof. Dr Bushra Mirza in her welcome address welcomed the honorable guests. She threw light on the historical, cultural and religious ties of both sister countries Turkey and Pakistan. While talking about the importance of Arts she said that life is incomplete without Arts and God is the best Artist.
Director Turkish Cultural Center Mr. Ulash Ertash also addressed the audience and declared Arts as the mean of inaugural our cultural heritage to the new generation.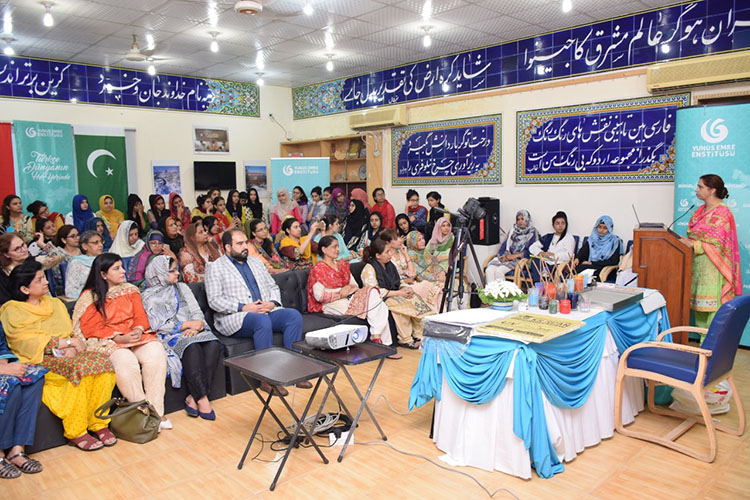 In the end Ms. Hulya Ushan the famous Turkish Ebru Artist introduced the audience with the Ebru Art. She expressed hope that this workshop will create new Artists. Then she gave beautiful and mesmerizing presentation of the Ebru Art before the audience and impressed everybody sitting in the hall, so much so that the vice chancellor herself tried and enjoyed the experience of Ebru and created a beautiful art piece.
At the closing of the inaugural session souvenirs were exchanged and a hope was expressed that it will strengthen the cultural as well as historical ties among both countries. In the end a delightful tea was served to the guests and workshop was declared started.