Department of Mass Communication, LCWU organized a
seminar on Raising Awareness about Role of Police in Society
Lahore: Department of Mass Communication, Lahore College for Women University, Lahore, organized a seminar for creating awareness on role of Police in society. Head of the Dolphin squad, SP Ayesha Butt, along five woman constables, Prof. Dr. Anjum Zia, head of Department of Mass Communication, Lahore College for Women University, Lahore, representatives of media, academia and a large number of students of LCWU were also present on this occasion.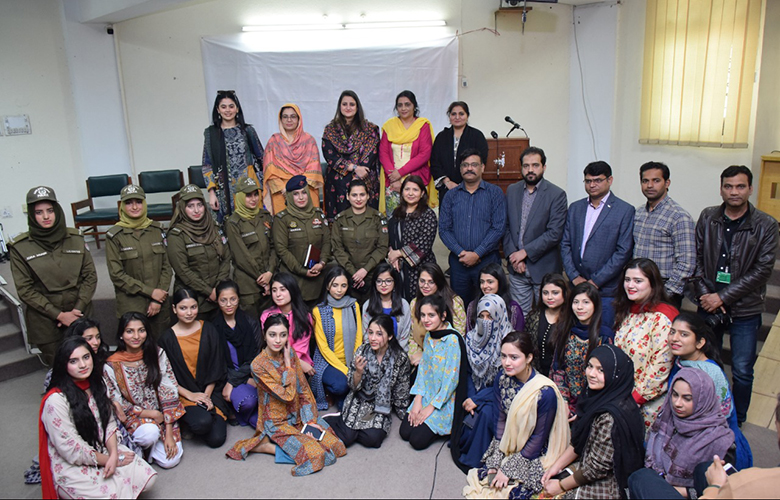 SP Ayesha Butt told the participants of the seminar that the police department has taken strategic steps to maintain law and order situation in Punjab.
She further added that we could not forget the sacrifices of police personnel in the line of their duty.  Moreover Constables Iqra Munir, Ammara, Nargis, Umme Kalsoom, Shahzadi Saleem also shared their experiences.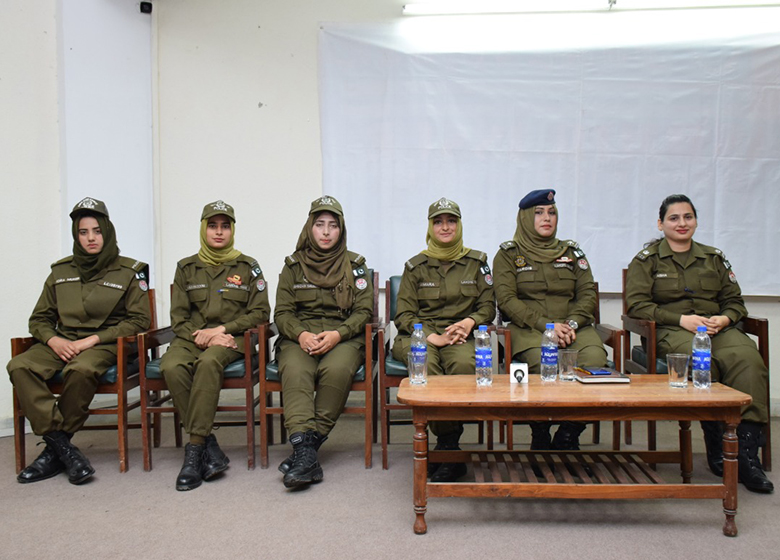 "Coming together and sharing of such rich experiences ranging from hard core policing functions to different thematic areas, augurs well for the utility of this retreat exercise," Prof. Dr. Anjum Zia elaborated.

The speakers and participant also asked the government to increase financial, human and technical resources of police in all districts. They said that the number of lady police constables and female officers should be increased in all police stations in order to eliminate gender inequality.

At the end, Prof. Dr. Anjum Zia paid tribute to the sacrifices of police and also praised the role of Anti Riots Force, and efforts of women working in Police department.
The seminar was attended by a large number of teachers and students of LCWU and media persons.