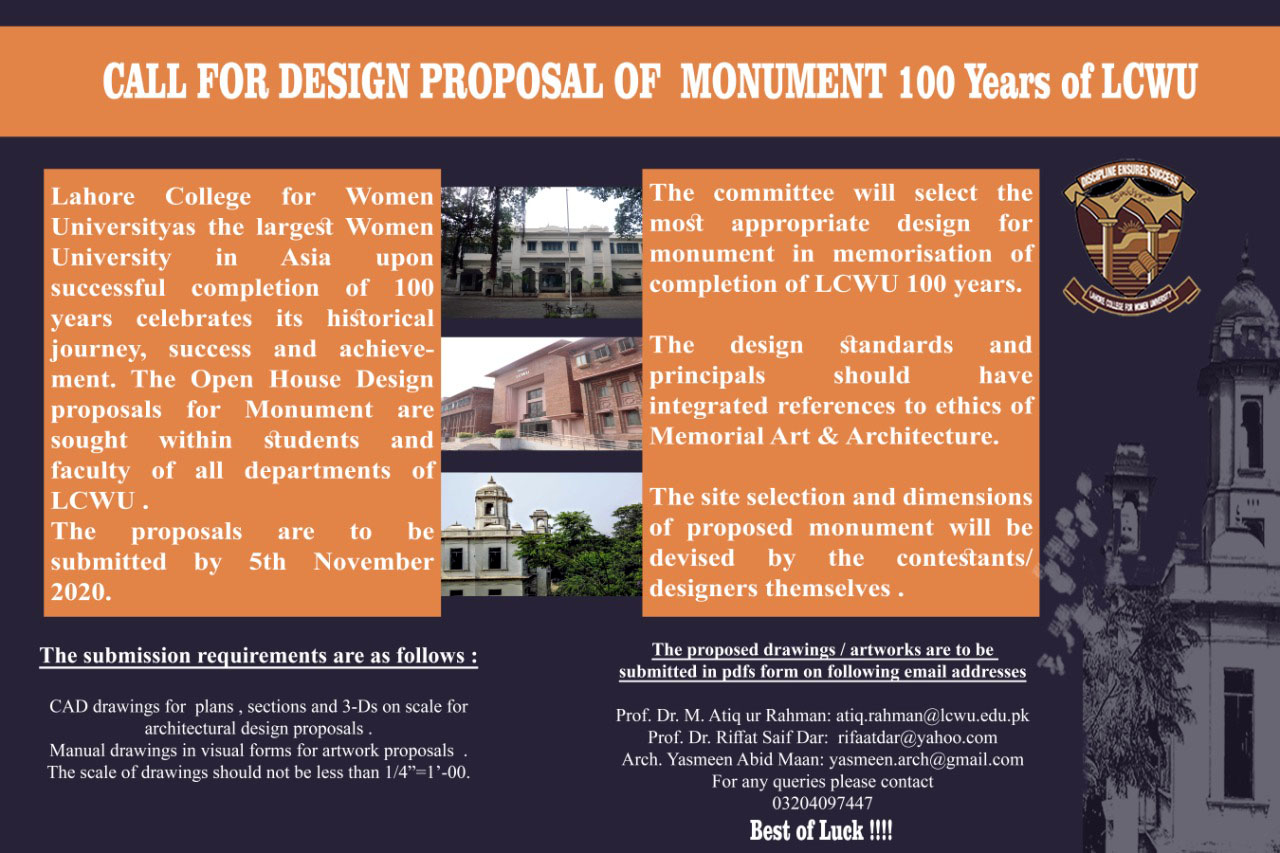 Lahore College for Women University as the largest Women University in Asia upon successful completion of 100 years celebrates its historical journey , success and achievement. 
The Open House Design proposals for Monument are  sought within students and faculty of all departments of LCWU . 
The proposals are to be submitted by 5th November 2020.  
The committee will select the most appropriate design for monument in memorisation of completion of LCWU 100 years.  
The design standards and principals should have integrated references to ethics of Memorial Art & Architecture. 
The site selection and dimensions of proposed monument will be devised by the contestants/ designers themselves  .  
The submission requirements are as follows : 
CAD drawings for  plans , sections and 3-Ds on scale for architectural design proposals . 
Manual drawings in visual forms for artwork proposals  .
The scale of drawings should not be less than 1/4"=1'-00.
The proposed drawings / artworks are to be submitted in pdfs form on following email addresses
Prof. Dr. M. Atiq ur Rahman: This email address is being protected from spambots. You need JavaScript enabled to view it.
Prof. Dr. Riffat Saif Dar:  This email address is being protected from spambots. You need JavaScript enabled to view it.
Arch. Yasmeen Abid Maan: This email address is being protected from spambots. You need JavaScript enabled to view it.
For any queries please contact 03204097447