Department of Gender and Development Studies & Department of Sociology, WILL, LCWU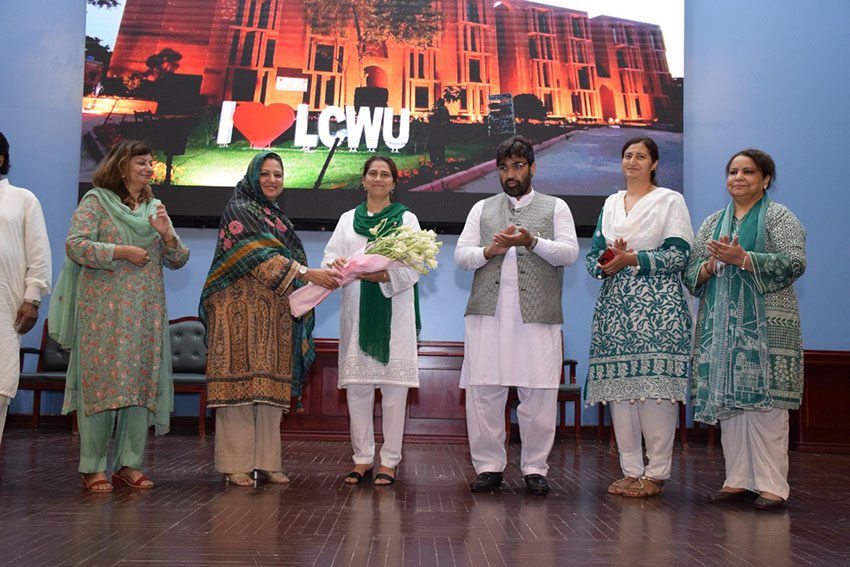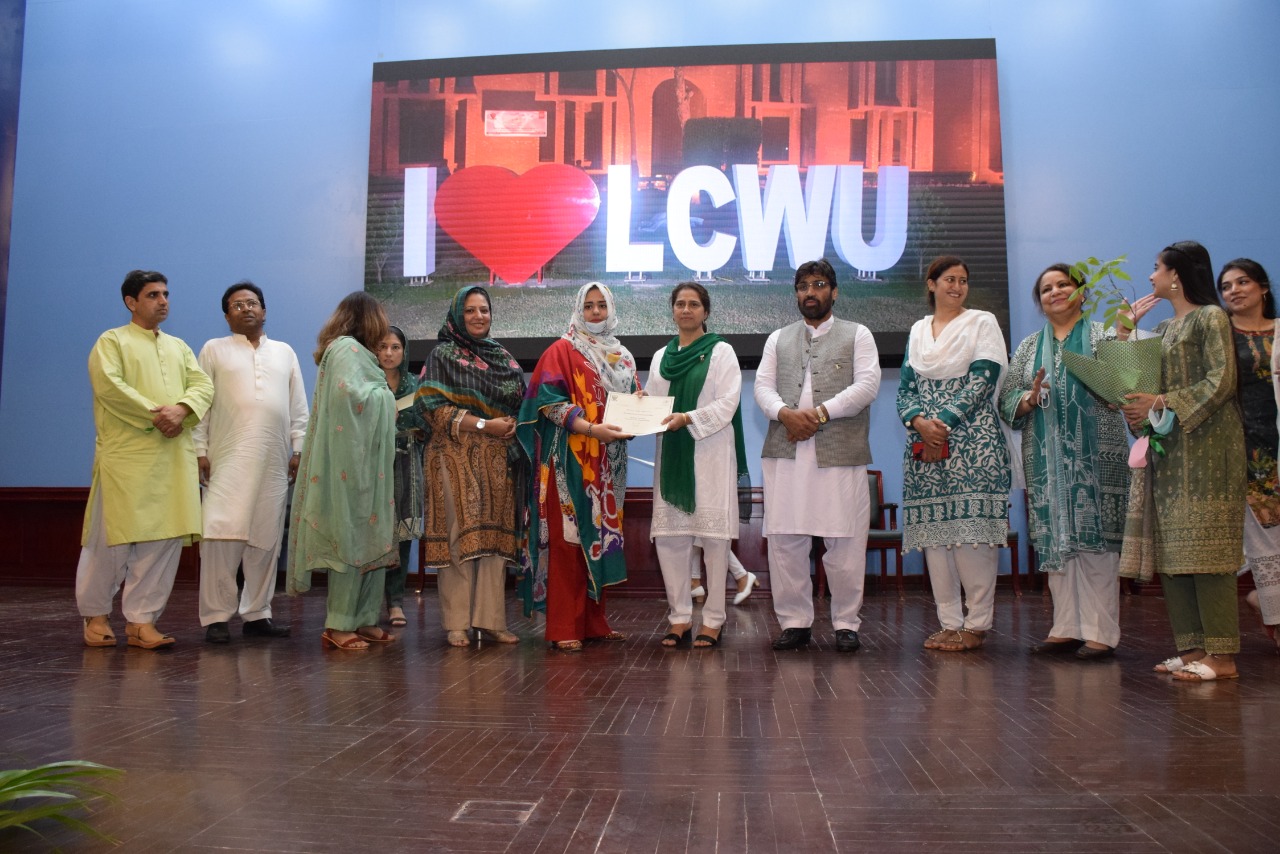 All the great nations celebrate their national events with zeal and zest so did Lahore College for Women University on 14th August, 2021 at Iqra Auditorium. Department of Gender and Development Studies (In-charge Dr. Uzma Ashiq Khan) in collaboration with Department of Sociology (In charge Dr. Asma Seemi Malik) under Ruth Pfau Women Institute for Leadership and Learning (WILL) organized an Inter-Departmental National Songs Competition to celebrate Diamond Jubilee celebrations of Independence Day of Pakistan.The event started with the welcome note of In-charge Department of Gender and Development Studies, Dr. Uzma Ashiq Khan, highlighting the efforts of Muslim Pakistani Women throughout the Movement of Independence and after Independence too. The worthy Vice Chancellor, Deans, Directors, HODs and Faculty Members from all over the university graced the event with their presence. The students from different departments presented National Songs to express their patriotic emotions and love for their country.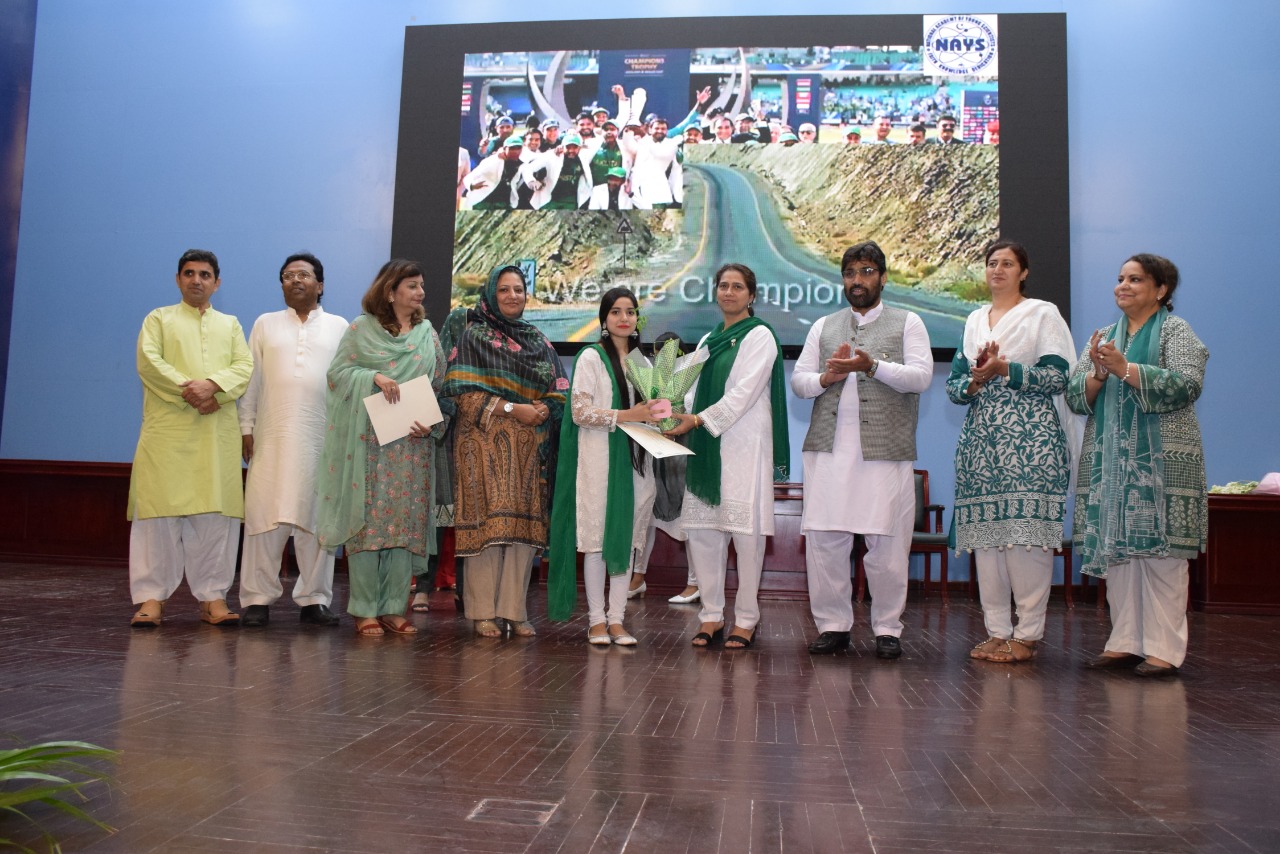 The worthy Vice Chancellor spoke to highlight the role of every citizen to make Pakistan a flourishing and prosperous country and appreciated the event. She emphasized the importance of responsibility and learning for youth. Ms. Uzma Batool (Registrar, LCWU), Dr. Huma Tauseef (Director Student Affairs, LCWU). Dr. Muhammad Afzal (Dean of faculty of Arts and Social Sciences, LCWU) were distinguished guests of the event. The faculty of Gender and Development studies and Sociology attended the event.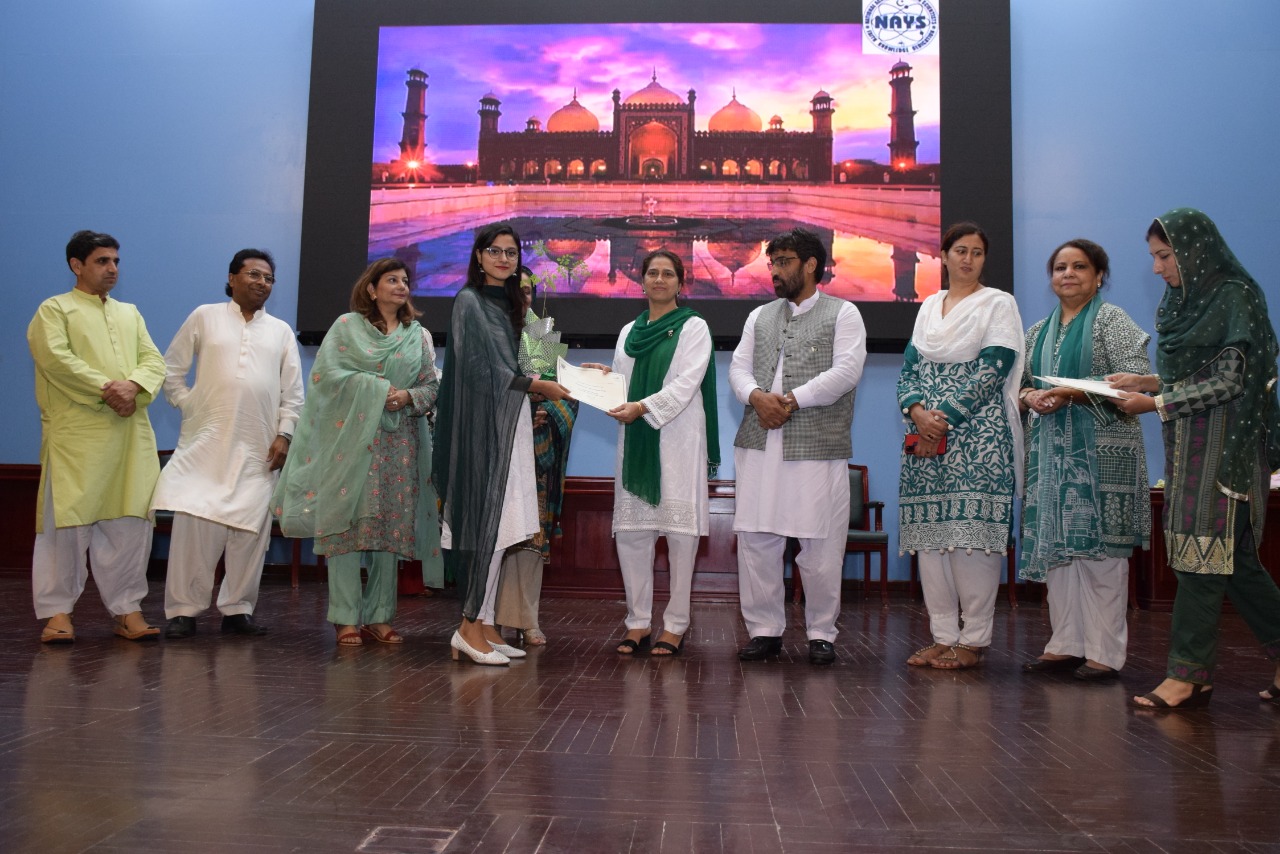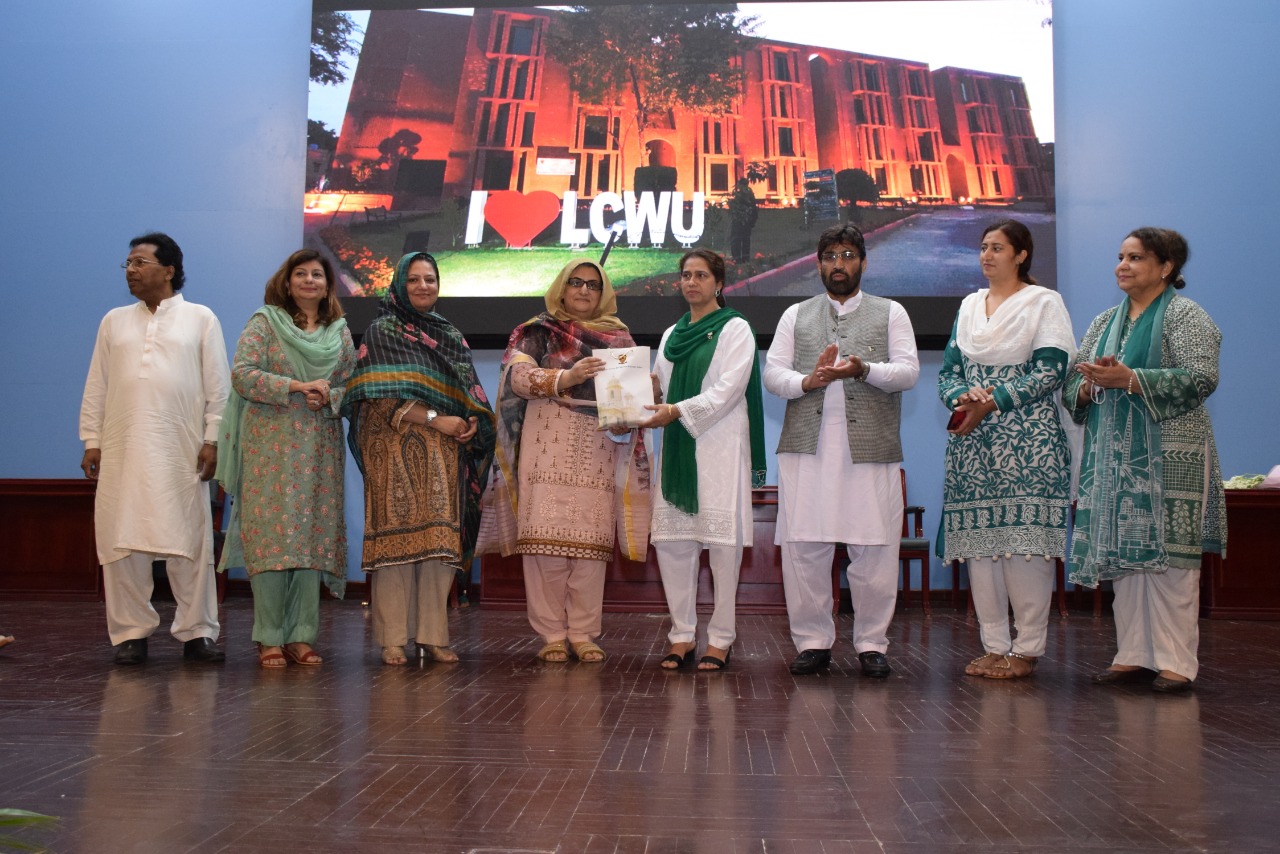 The event was hosted by Ms. Nayab Javed (Department of Gender & Development Studies) and Ms. Kiran Ikram (Department of Sociology). The Judges Committee was comprised of Prof. Dr Anjum Zia (Chairperson Mass Communication), Dr. Sobia Naseer (Chairperson, Department of Pakistan Studies), and Prof. Dr Riffat Saif Dar (Chairperson Visual Arts).Warda Shoukat (Department of Social Work) got first position, Sehrish Khan ( Department of International Relations) and Fatima Yaseen (Department of Sociology) got the second and third positions respectively. The winners of the competition were awarded by worthy Vice Chancellor Prof. Dr Bushra Mirza with the certificates and plants to promote the Green Pakistan. The event ended with the oath of making Pakistan a peaceful and prosperous country.