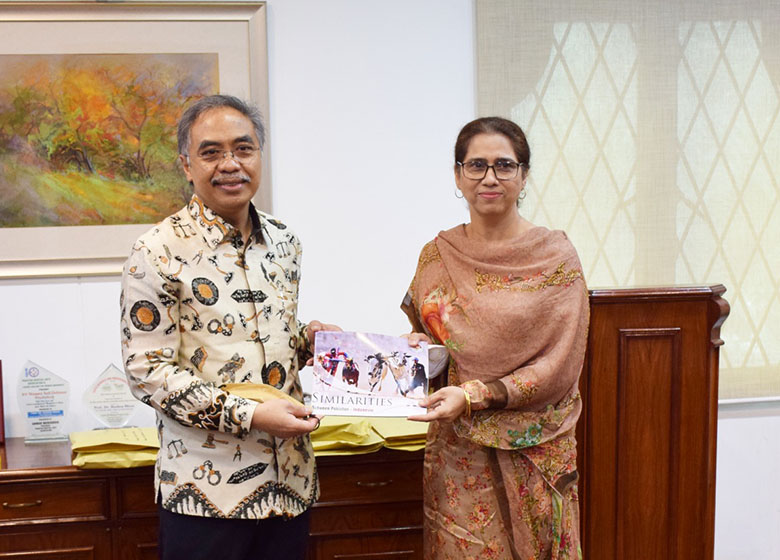 July 12, 2021:Lahore: Indonesia will provide scholarships to Pakistani students to study at Indonesian universities. Many Indonesian universities are among the 200 best in the world. Pakistan and Indonesia are brotherly Islamic countries and there are vast opportunities for cooperation between the two in various fields.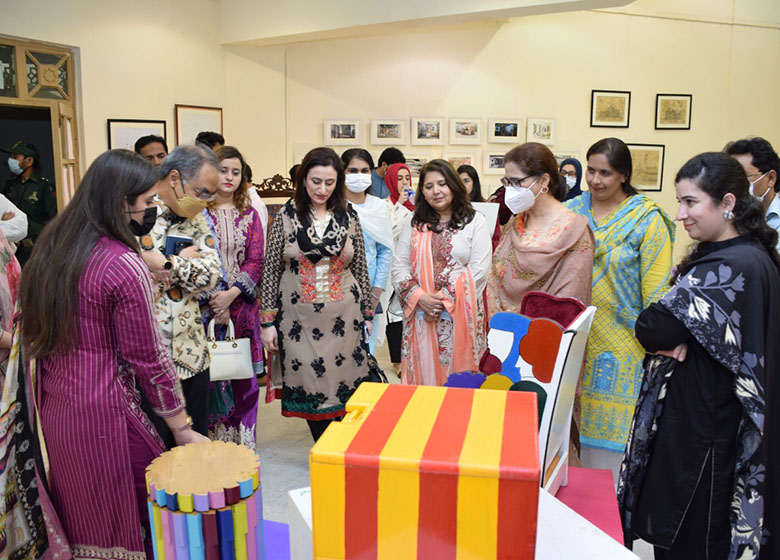 These views were expressed by Indonesian Ambassador to Pakistan Adam Togio while addressing a function at Lahore College for Women University. The event was attended by senior teachers and administrative officers. The Indonesian Ambassador visited various departments of Lahore College for Women University.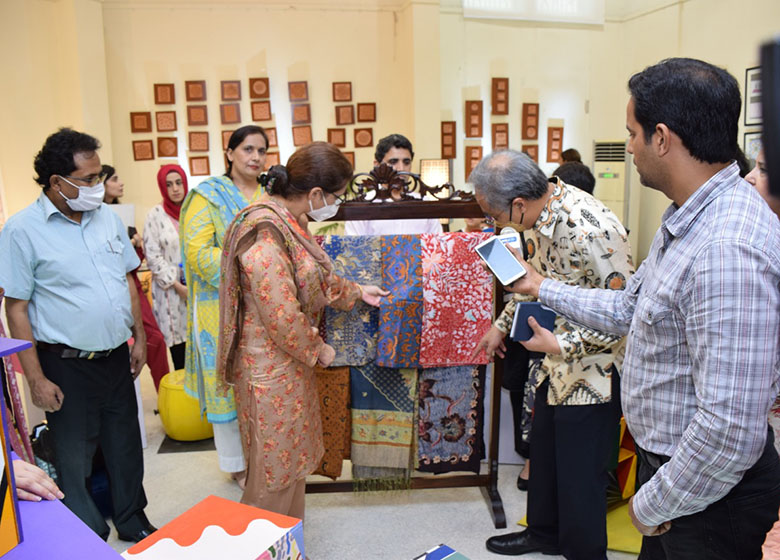 He visited art gallery where the works of art created by the students at the Institute of Visual Arts and Design was exhibited. He said that universities of both the countries could launch joint ventures in the fields of teaching and research. Vice Chancellor Prof. Dr. Bushra Mirza told the Indonesian Ambassador that Lahore College for Women University is celebrating its centenary. More than 16,000 female students are being taught modern subjects here. The Vice Chancellor presented a painting by the Department of Fine Arts to the guest ambassador.