COACH ME CONFIDENT: A CV WRITING AND INTERVIEW SKILLS WORKSHOP SERIES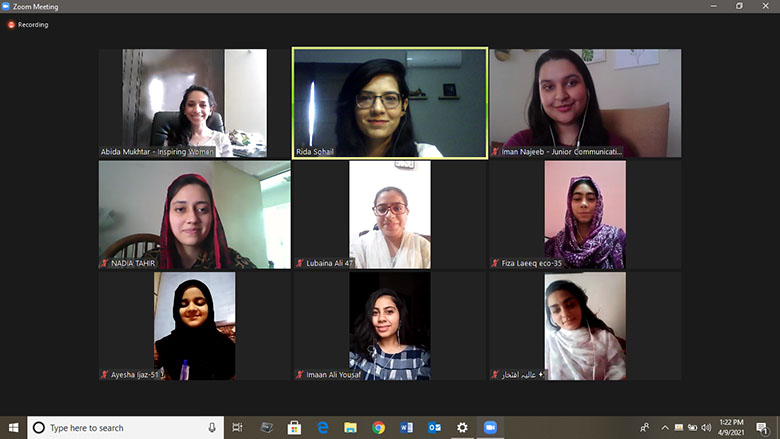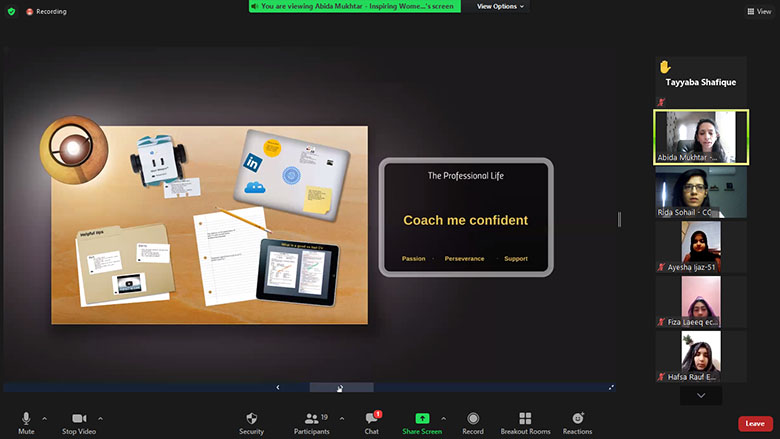 The CCJP office arranged a series of very interactive and informative online sessions on CV Writing and Interview titled "Coach Me Confident" conducted by Ms. Abida Mukhtar, Founder Inspiring Women - Pakistan. The first session in the series was conducted on April 9, 2021 and the second session was conducted on April 30, 2021 subsequently.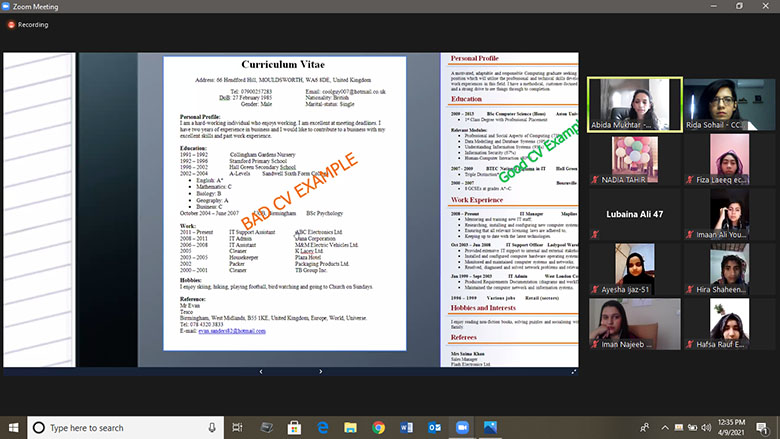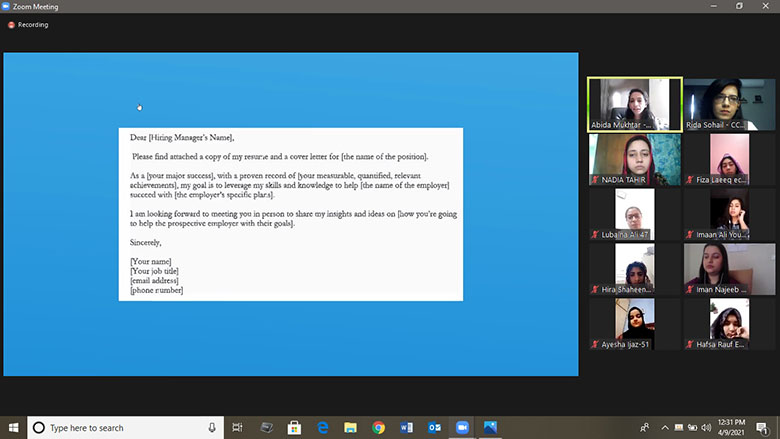 Students were given an insight into on how to make a CV, about professional etiquettes while writing and sending out job applications, and basic tips one should keep in mind when appearing for an interview. During this workshop, students were trained on how to write an effective CV/resume and how to brand oneself to win an interview.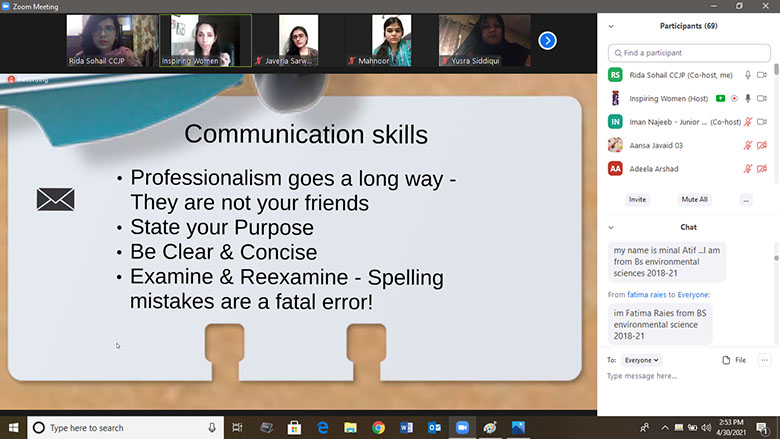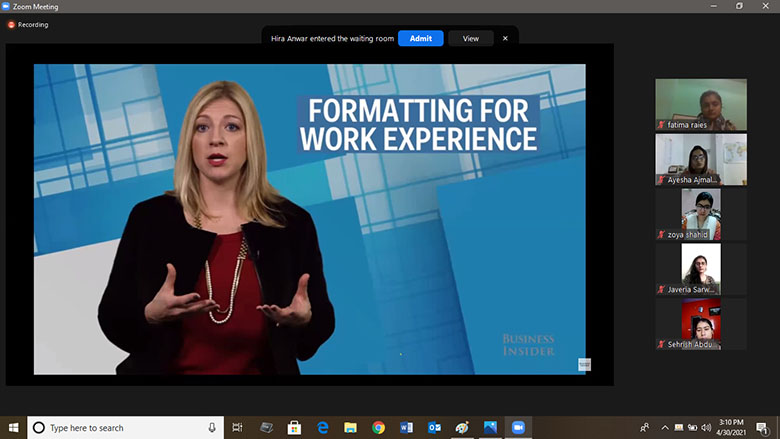 Trainees were introduced to the changed requirements of a highly competitive job market where an eloquent resume is the only gateway to an accomplished job.