Directorate of Faculty Development and Internationalization has organized a Online session by Prof.Gul Sadiq Afshan M. Sc, M. Phil, Ph. D, Founder – Bio Molecular Eng. Program Milwaukee School of Engineering (MSOE) on "Servant Leader ship" on Friday 21st May 2021 from 10 am to 12pm.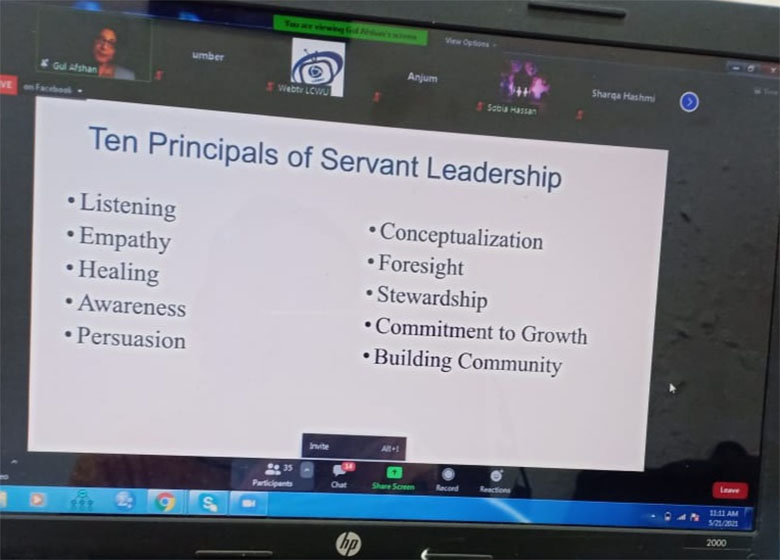 Dr. Gull describes the idea of servant leadership, differentiate between traditional leadership or servant leadership.
Servant leadership is a philosophy and set of practices that enriches the lives of individuals, builds better organizations and ultimately creates a more just and caring world and Servant leaders seek to convince others, rather than coerce compliance and are effective at building consensus. She also explains main principles of servant leadership. Following are the ten principals of servant leadership: listening, empathy, healing, awareness, persuasion, conceptualization, foresight, stewardship, commitment to growth, building community.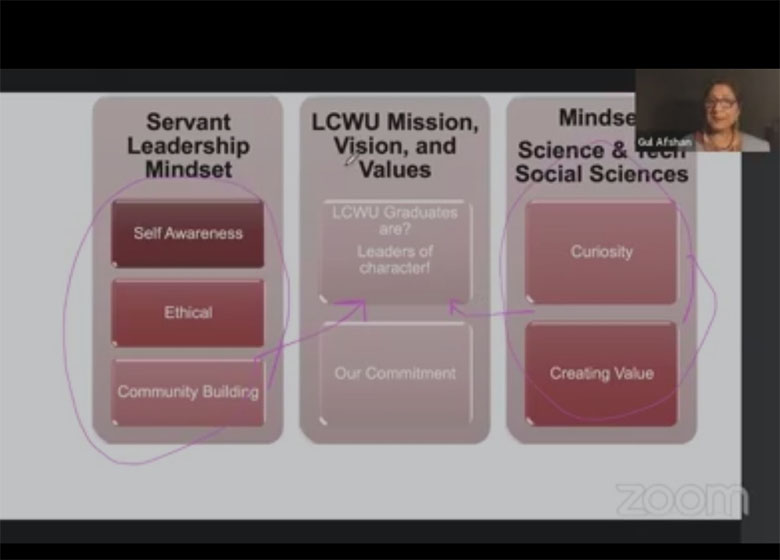 Servant Leader ship is not about titles, positions or flow charts. It is about encouraging the young Colleagues, give them chance to groom, give the credit of success to your team. It is about opening the doors for them.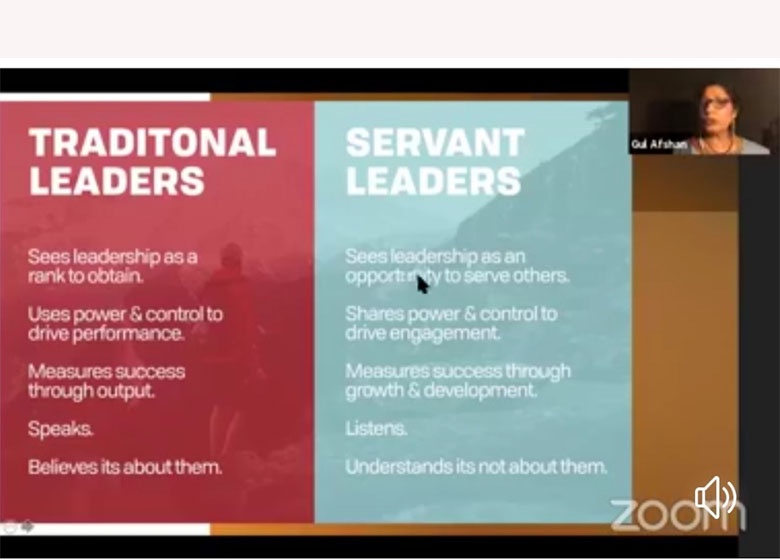 It was a very informative, interactive and engaging session. The session attended by the faculty of LCWU of Lahore College for Women University. It was a great opportunity provided to the faculty of LCWU to learn and enhance the skills of leadership.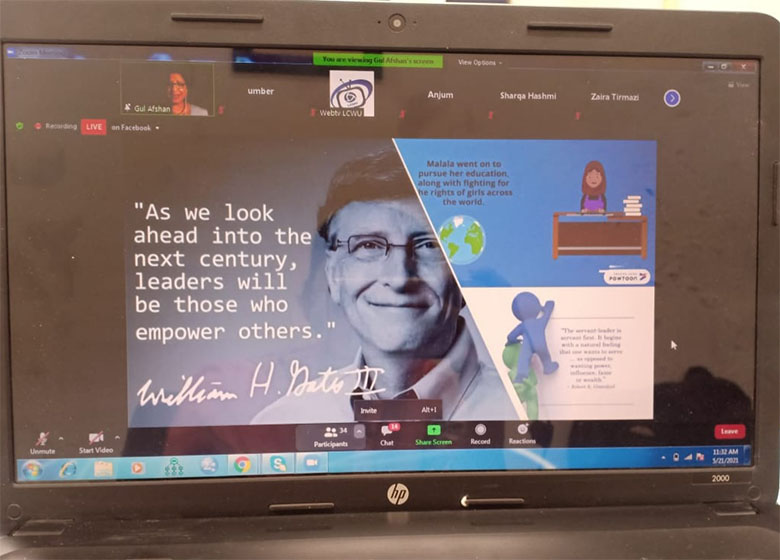 In the end, Prof.Gul gave vote of thanks to Dr.Anjum Tahira, Director DFDI and LCWU