The hockey trials under the Prime Minister Youth Talent Hunt Women's Hockey League Program were inaugurated by Wendy Gilmour, High Commissioner of Canada to Pakistan, here on 06-09-2022 Tuesday at Lahore College for Women University .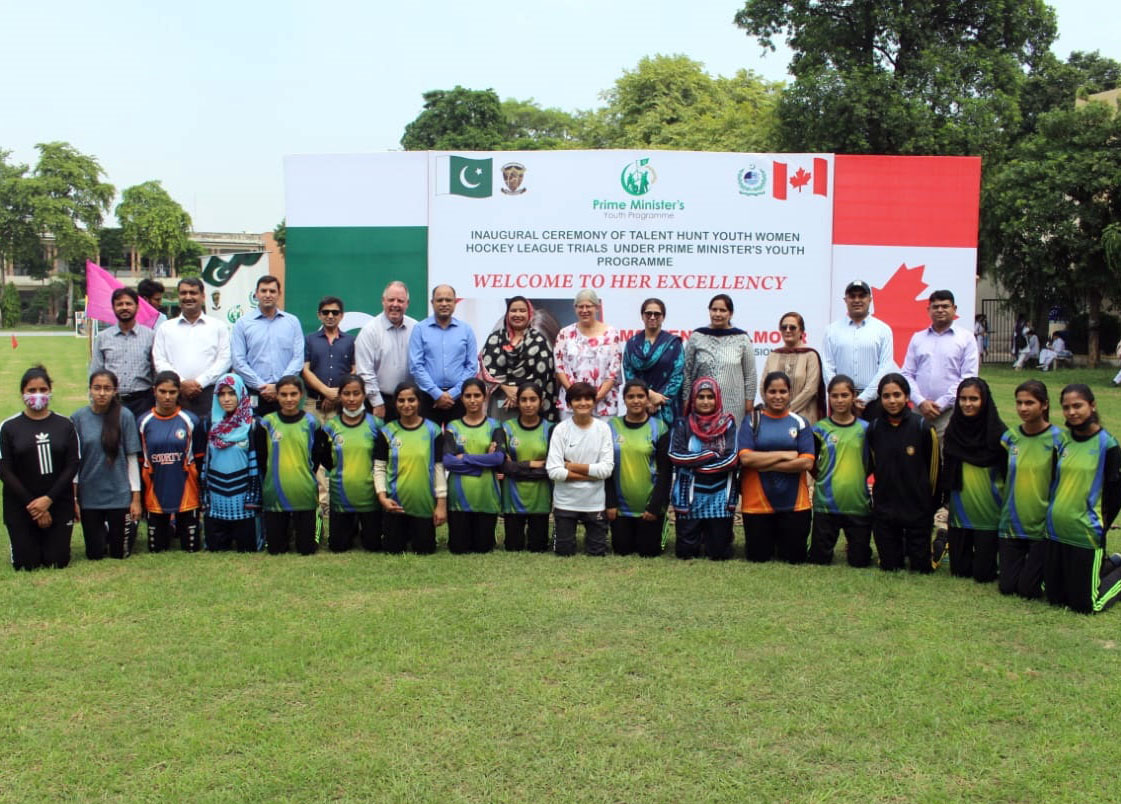 The Department of Physical Education at Lahore College for Women University hosted the inaugural ceremony for the trials of talent hunt for the Prime Minister Youth Program's women's hockey league. Wendy Gilmour, the Canadian High Commissioner to Pakistan, attended the event as the Chief Guest. While addressing the ceremony, Canadian High Commissioner Wendy Gilmour encouraged the female athletes and expressed her satisfaction with their participation. She added that sports should be considered an essential element in human resource development, transforming the youth into self-confident, organized and capable workforce, she added.Wendy Gilmour also expressed her gratitude towards female athletes participating actively and representing Pakistan on various platforms.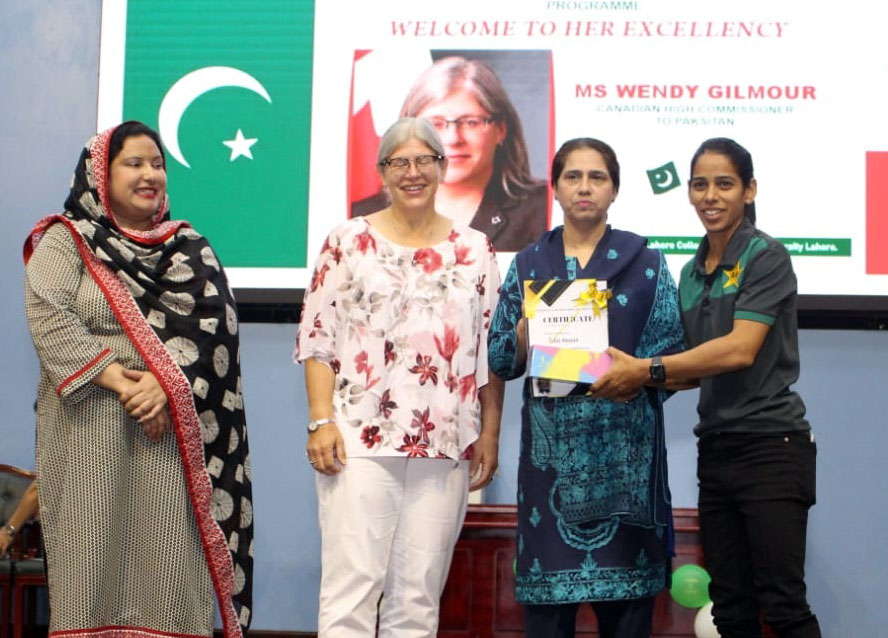 Addressing the ceremony, Dr. Bushra Mirza said that it is a matter of pride for us to organize trials of the Talent Hunt Youth Women's Hockey League under the Prime Minister Youth Program at Lahore College for Women University. Wendy Gilmour also thanked Vice Chancellor Professor Dr. Bushra Mirza for inviting her to the event. The Canadian High Commissioner, along with the Vice-Chancellor, distributed the prizes to the students who won medals at the international level. A cultural show representing different provinces of Pakistan was also performed in front of the honourable guests.

The players showcased their skills by playing a hockey match. Earlier, the Canadian High Commissioner inaugurated the exhibition at the Institute of Visual Arts and Design and appreciated the art work of the students. Representatives of the Higher Education Commission, Captain/Goalkeeper of Pakistan National Women's Hockey Team Rizwana Yasmin, Director Sports Sumera Sattar and students also attended the event. The ceremony came to an end with the Vice Chancellor's vote of thanks.