The Breast Cancer Awareness Seminar & inauguration of the One-Day Well Women Clinic was organized by the department of Gender & Development Studies in collaboration with the Prevention and Control of Non-communicable Disease Program, Primary & Secondary Healthcare Department, Government of Punjab.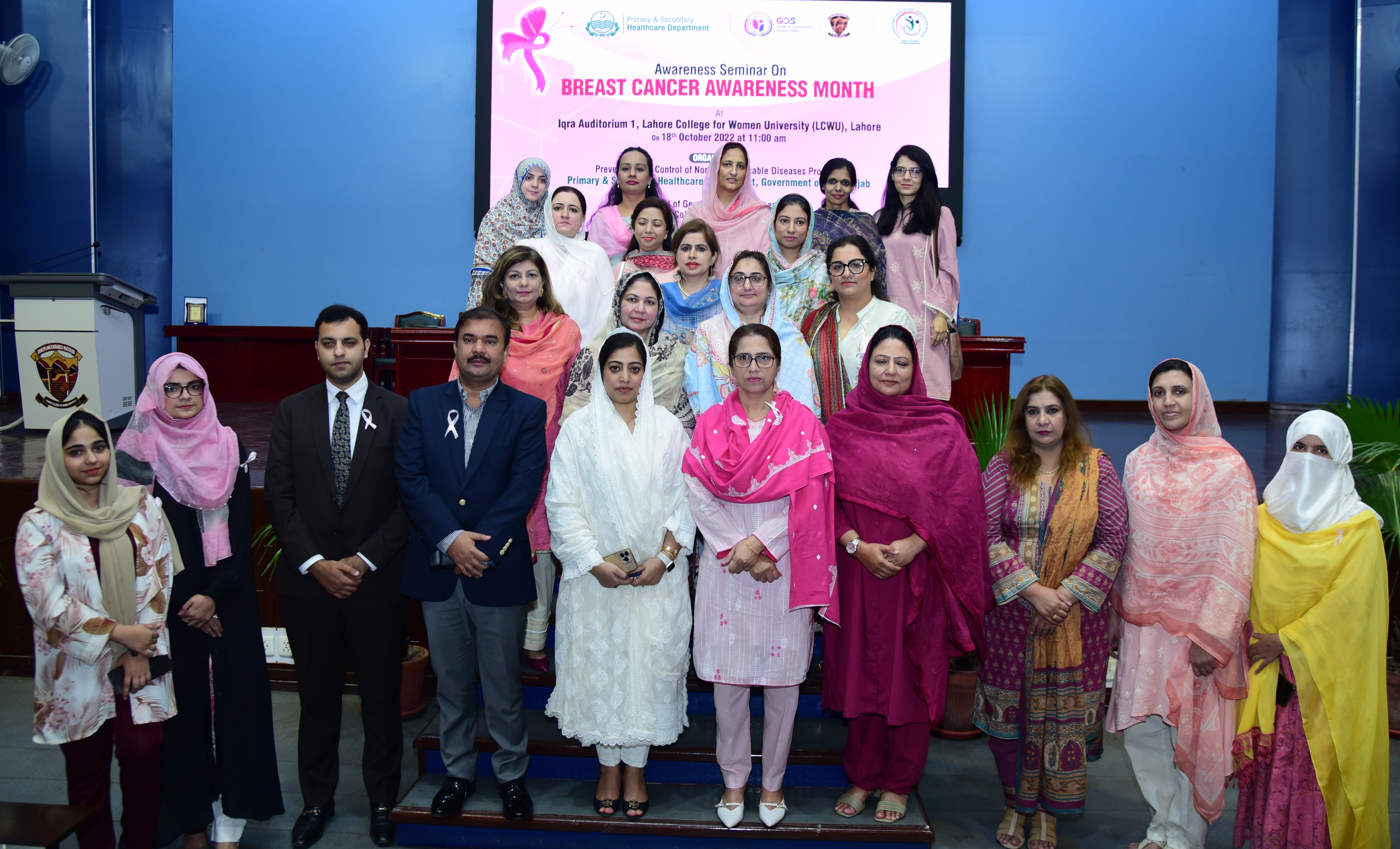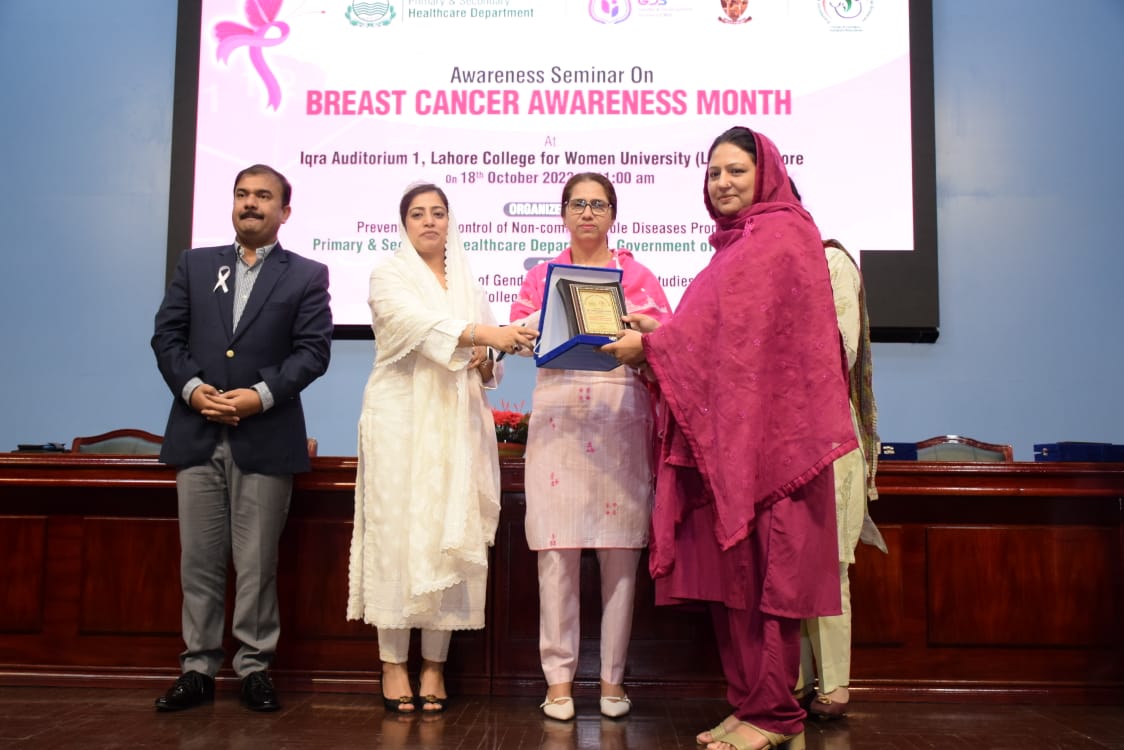 The seminar was held on the 18th of October, 2022 at the Iqra Auditorium, LCWU. 
The respected guests have discussed the importance of identifying, preventing, and treatment of Breast Cancer. The specialists examined and taught the ladies about the disease and provide awareness to achieve a healthy life.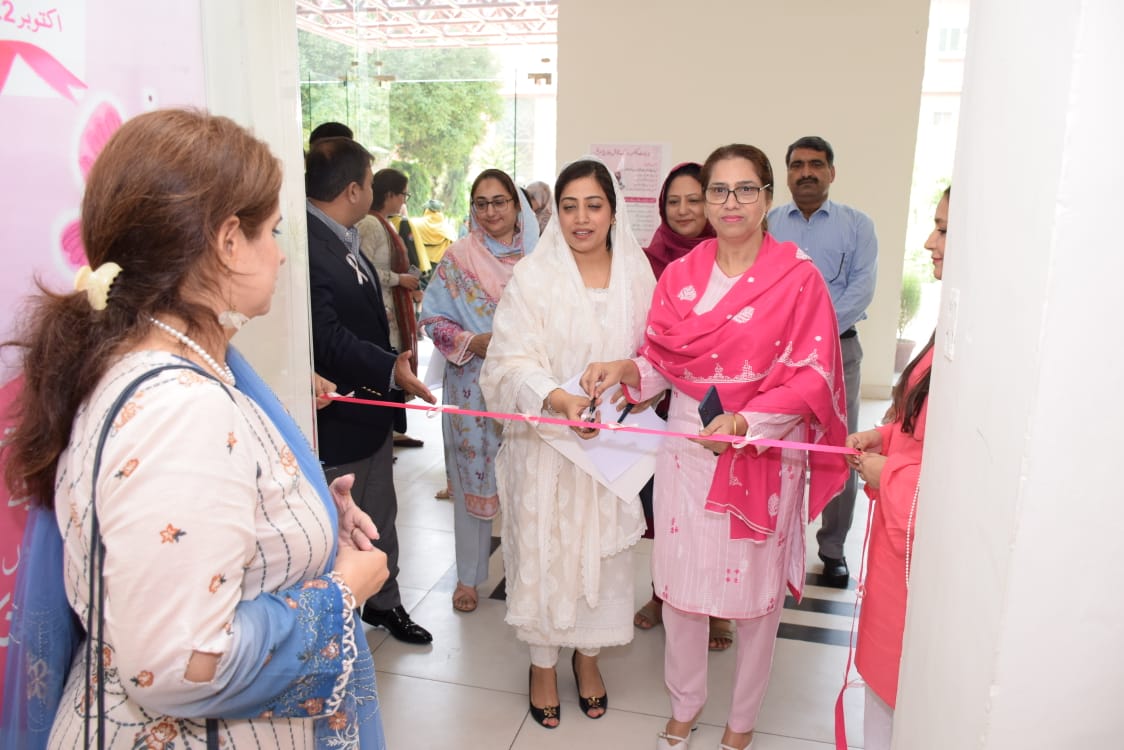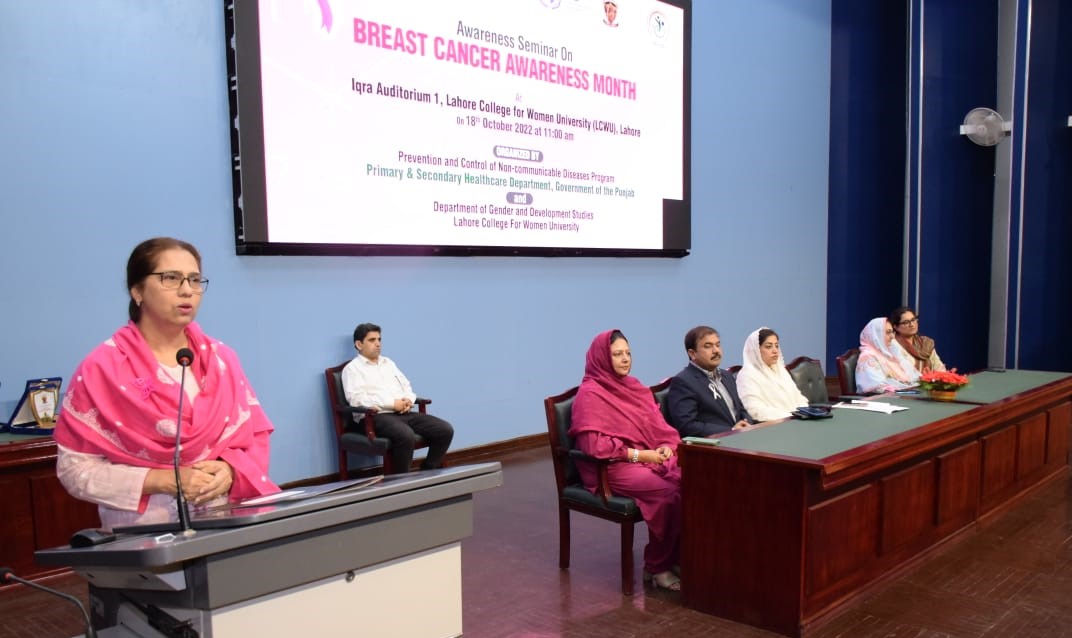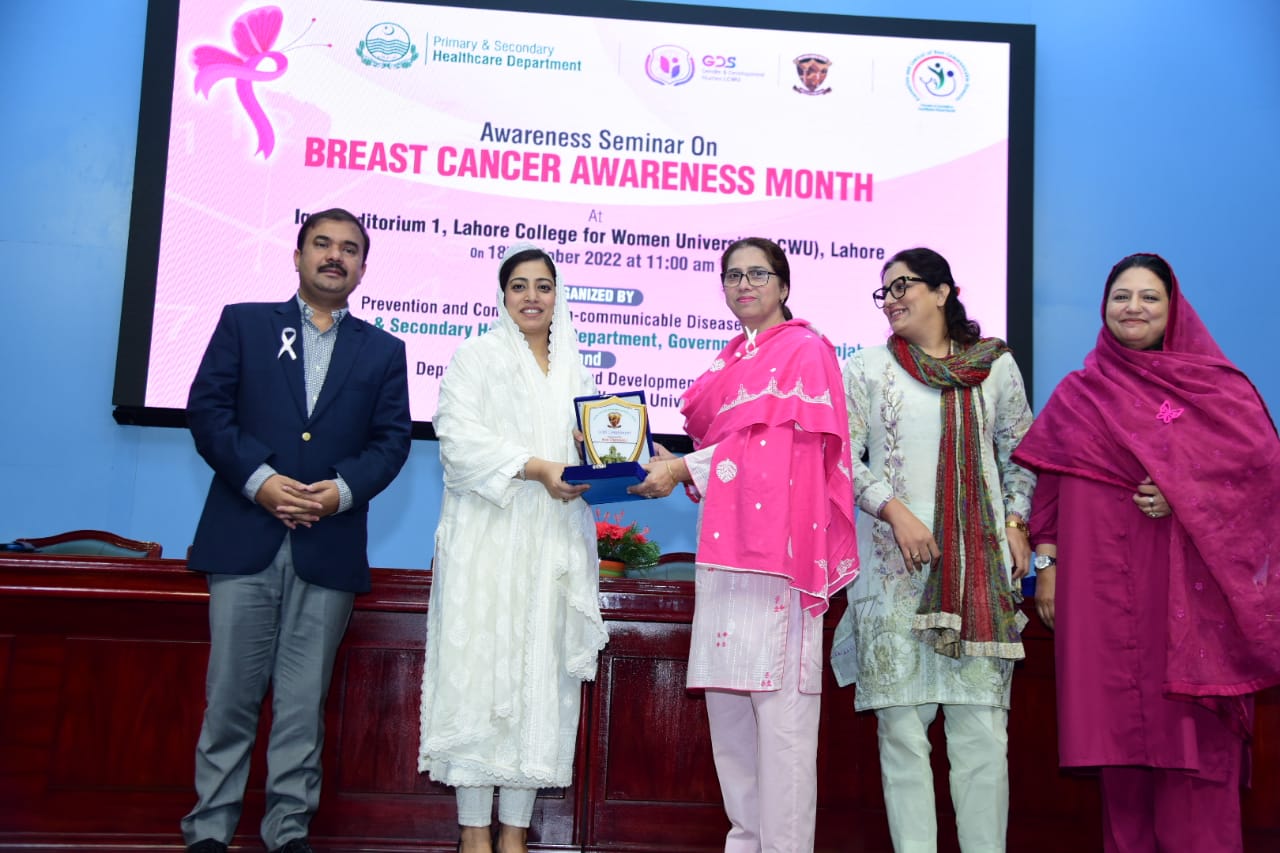 Respected Vice-chancellor Prof. Dr. Bushra Mirza and officials from the Govt. of Punjab attended the conference and shared their valuable words.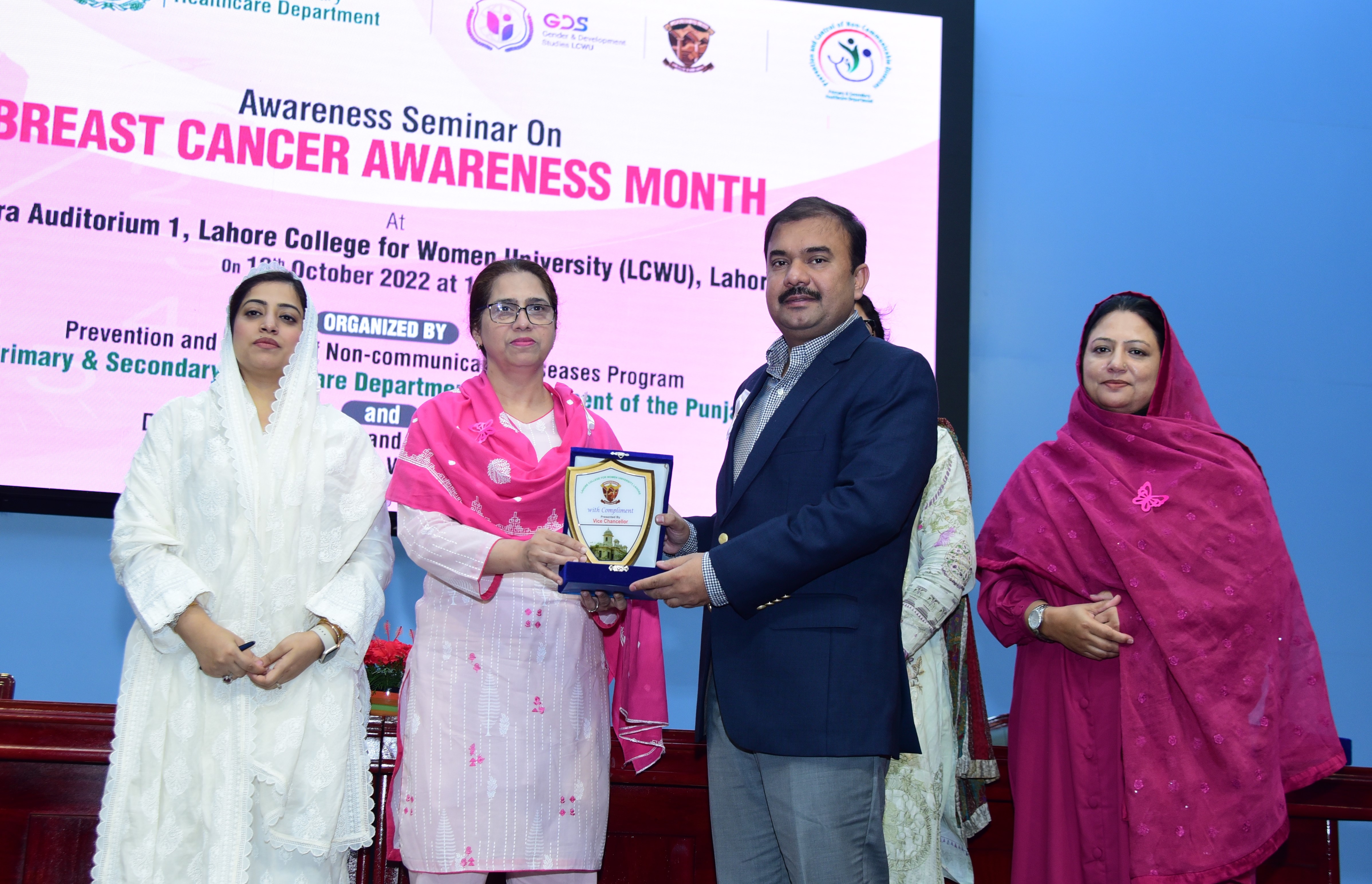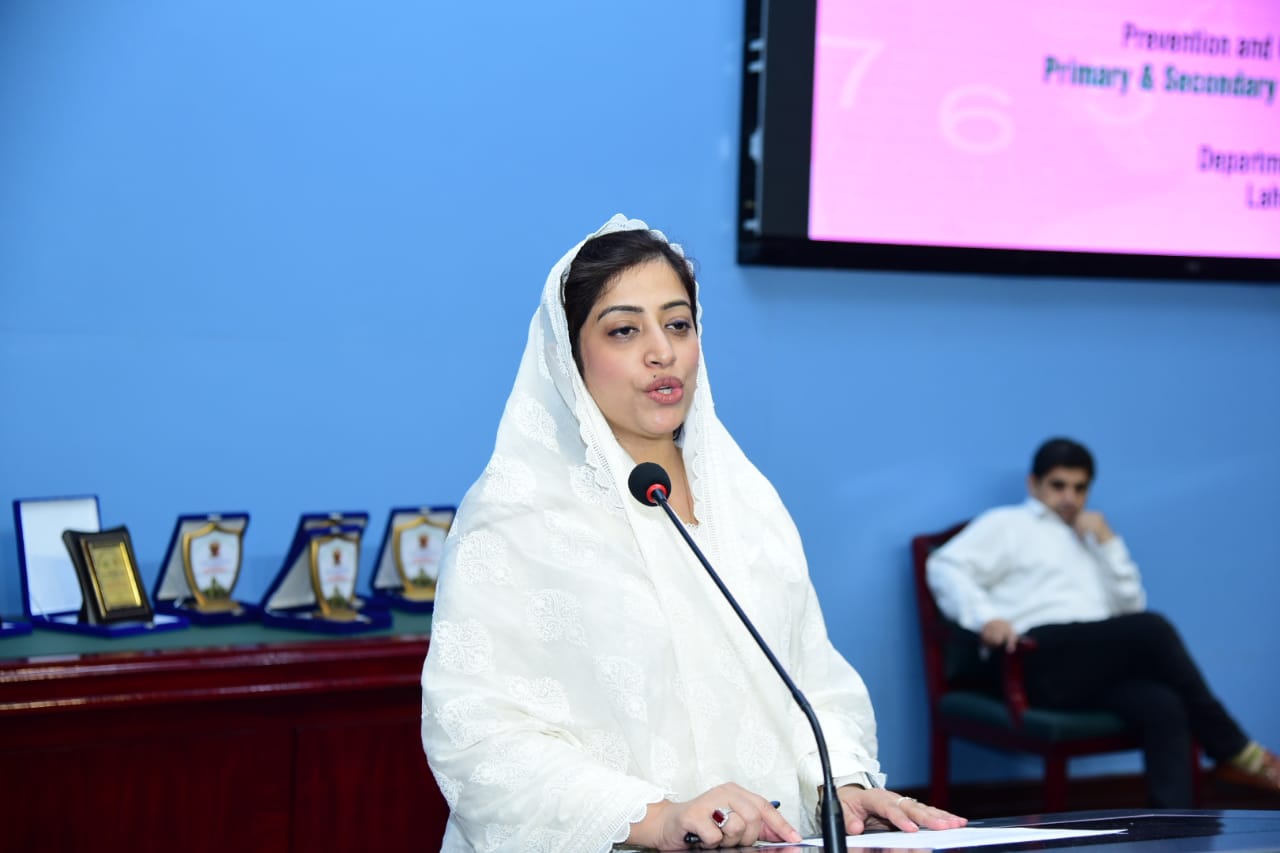 All the faculty from different departments of the university and students participated in the seminar and benefited from the One-Day Well Women Clinic.