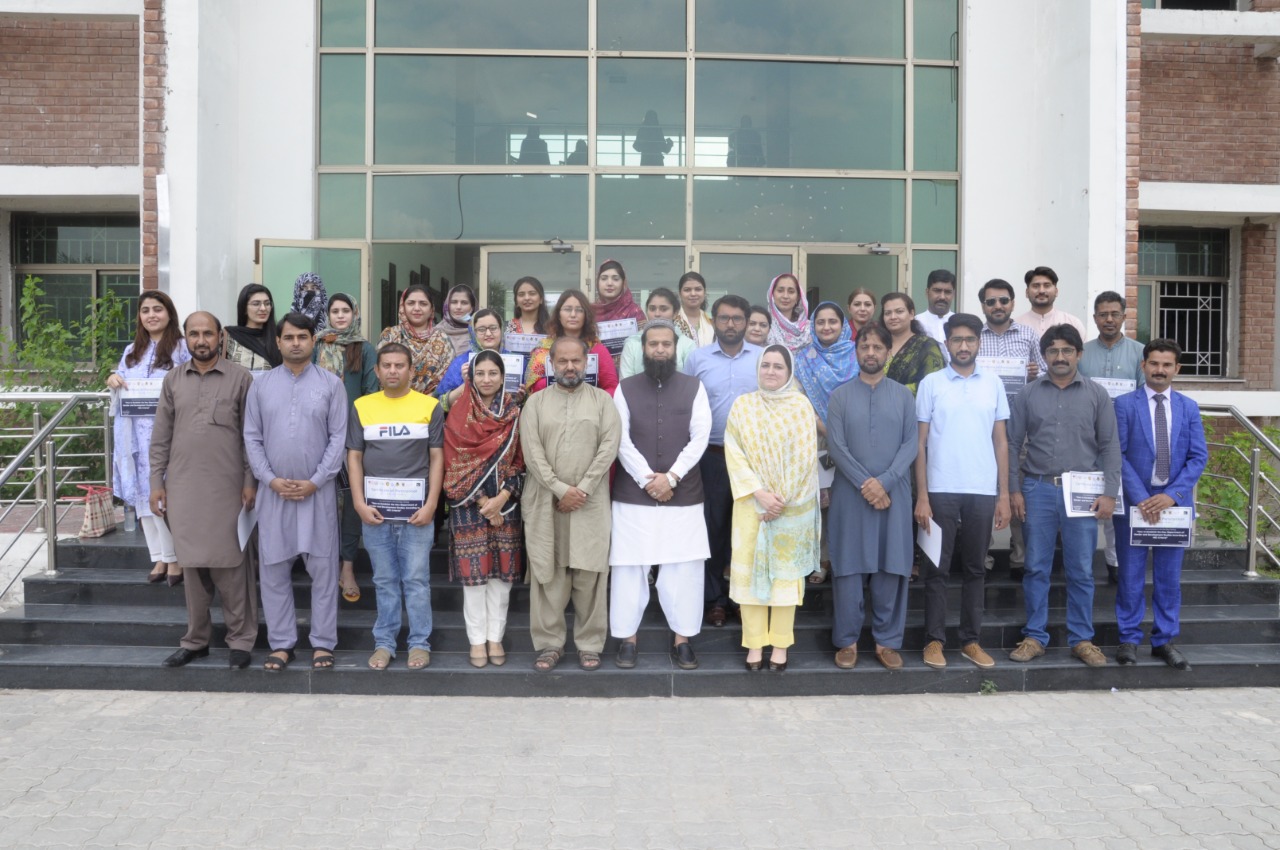 Dr. Arham Shabbir ( Director QEC, LCWU) and Ms. Fareeha Anjum (Lecturer, Gender and Development Studies Dept, LCWU) delivered a training on "HEC criteria to establish Gender Studies Departent" in the University of Jhang. This training was a part of  project under US-Pakistan Partnership Grants Program (UPGP) funded by the United States Government and administrated by United States Education Foundation in Pakistan (USEFP) entitled, 'GDS-LCWU's Initiative of Capacity Building & Professional Development of Partner Universities'.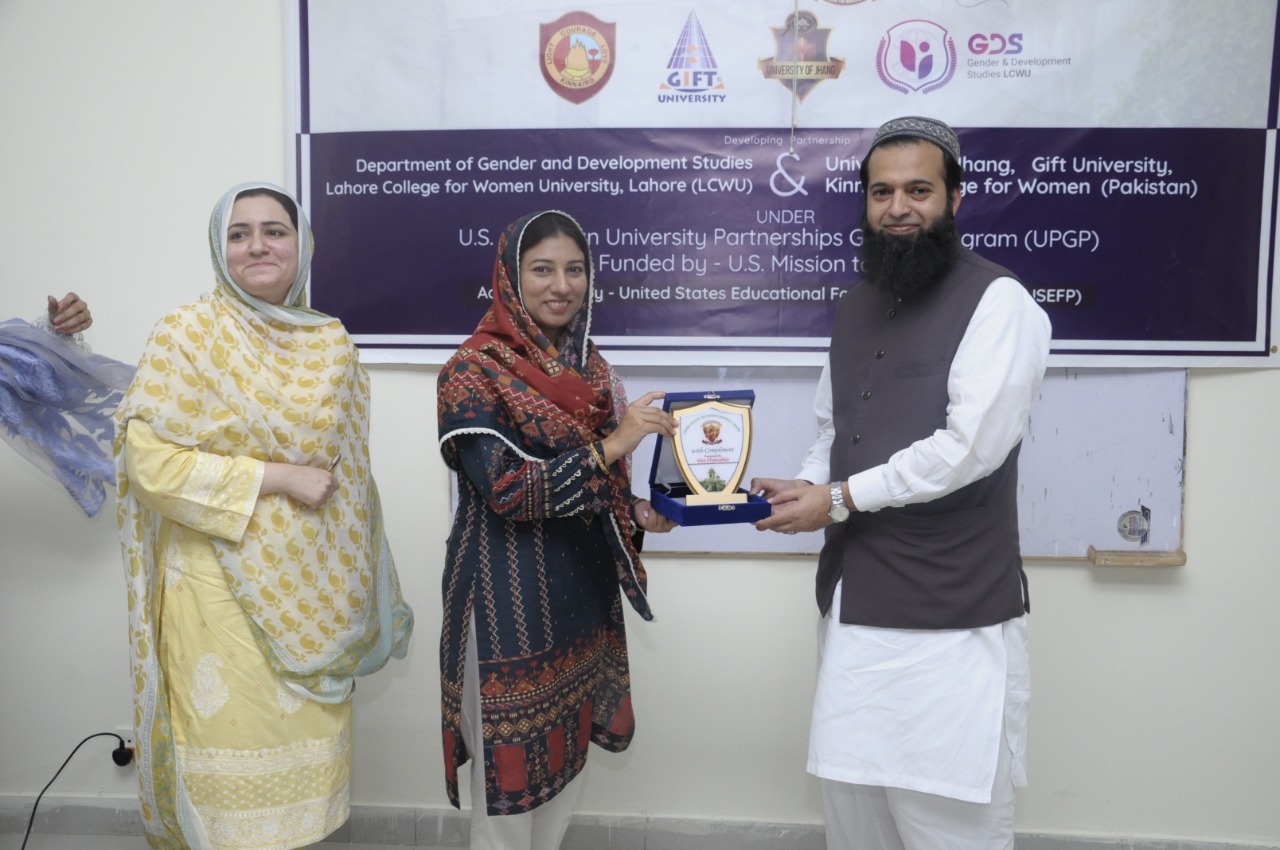 Ms. Fareeha Anjum shared details about the programs offered in Gender and Development Studies Dept, LCWU  College for Women University (LCWU) along with scheme of studies. Dr. Arham Shabbir shared all necessary requirements to share a new bachelor degree program as per  HEC criteria in a public university.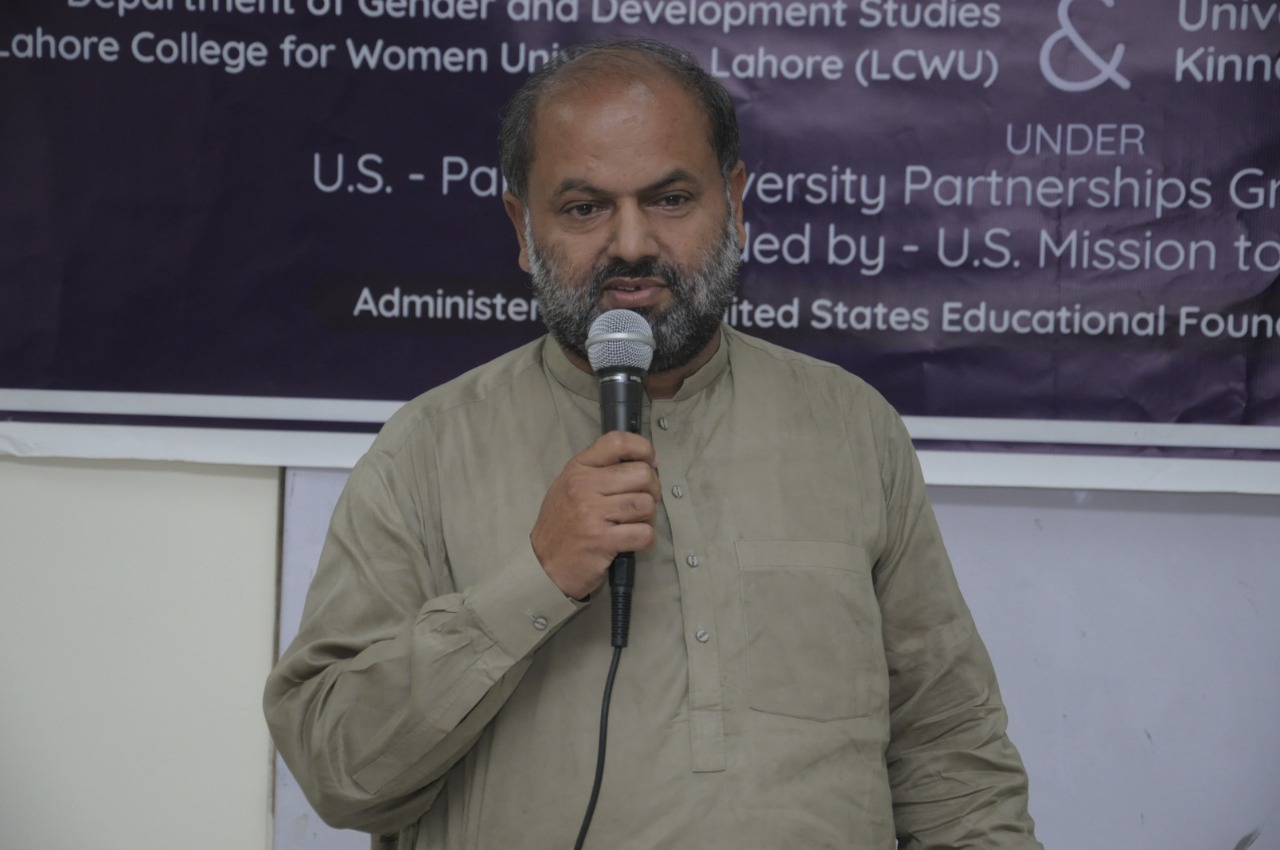 This training was attended by more than 30 faculty members of Jhang University. Certificates were also distributed among participants.