6th August, 2022: Department of Electrical Engineering, Lahore College for Women University organized the annual project exhibition in collaboration with Office of Research & Innovation and Commercialization. Electrical engineering students from second semester, fourth semester, final year, and master's presented solutions to society's problems through their projects. The exhibition was inaugurated by Vice Chancellor LCWU Professor Dr. Bushra Mirza.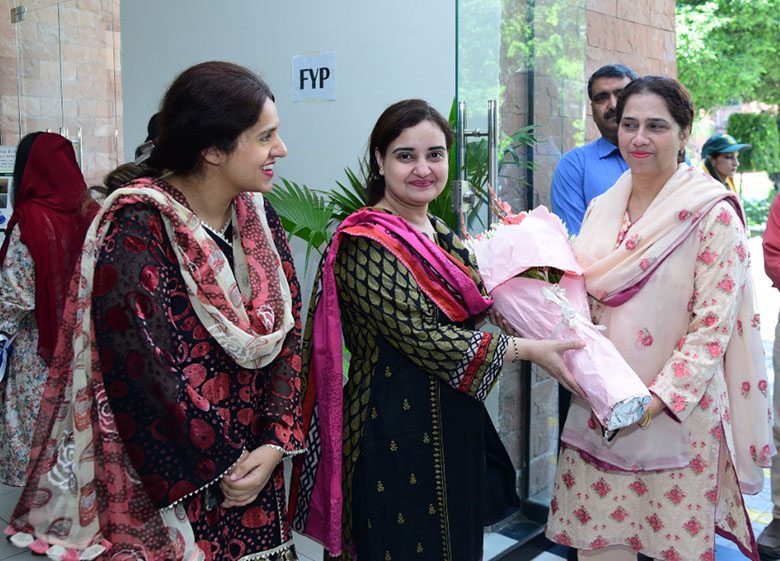 Addressing the event, Prof. Dr. Bushra Mirza said that the Solar System automation models are the need of the day, the project ideas are very good and practical, industrial linkage will help in marketing them.A total of 40 projects were presented in the exhibition.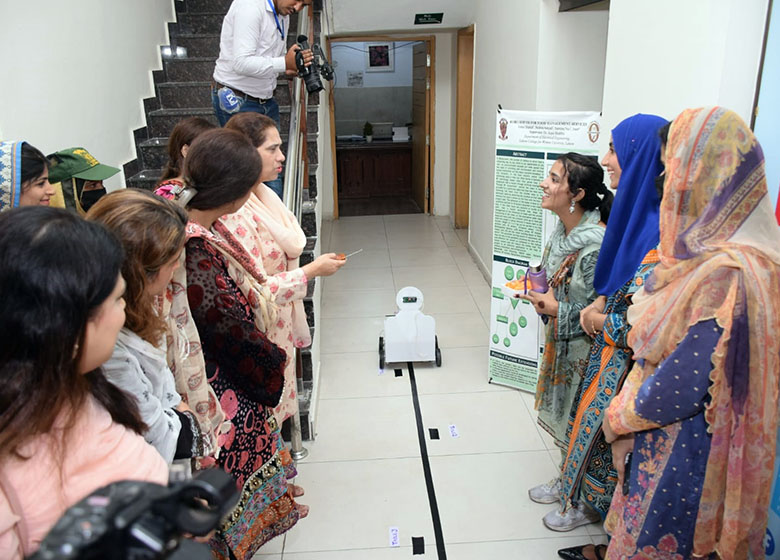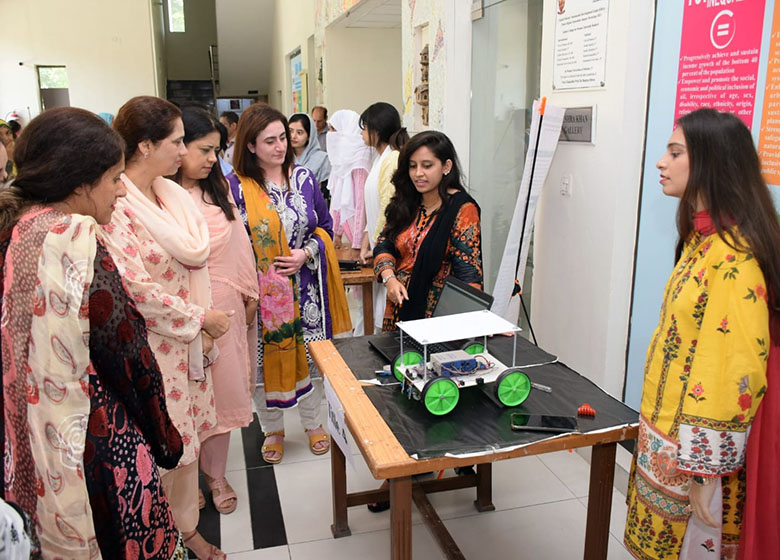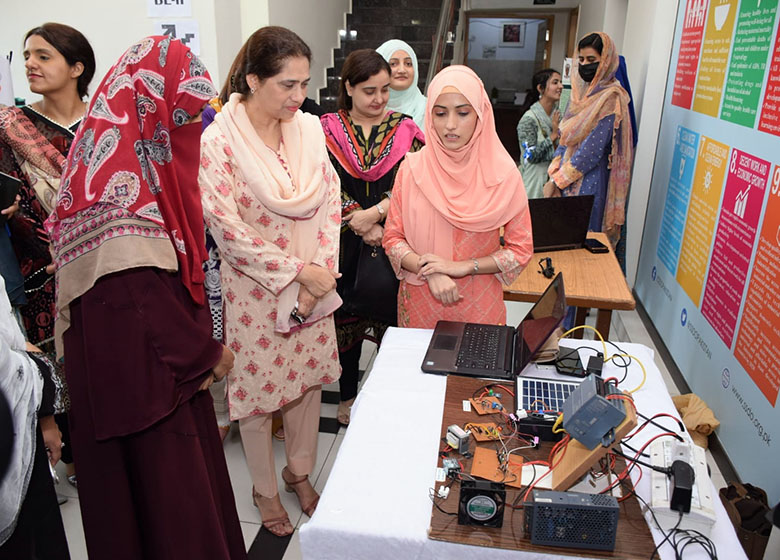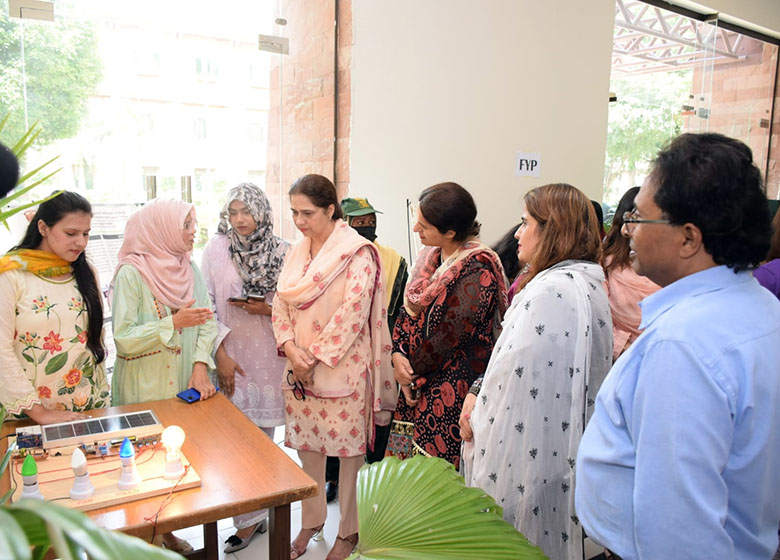 Prof. Dr. Engr. Saima Yasin, Head of Department of Chemical Engineering, University of Engineering Technology, UET Lahore, Mr. Tariq Malik, Chief Technology Officer, Punjab Safe City, Dr. Engr. Ghulam Abbas, Chairman, Department of Electrical Engineering, University of Lahore, Prof. Dr. Engr. Kamran Abid, Associate Professor of Electrical Electronics and Computer Dr. Engr. Muhammad Azhar Naeem Director Dr. Institute of Electrical Electronics, University of Punjab, Prof. Dr. Intesar Ahmed, Dean Faculty of Electrical Engineering LCWU, Dr. Engr. Sadia Murawwat .Chairperson of Department of Electrical Engineering, Dr. Aqsa Shabbir Director ORIC, Dr. Huma Tauseef, Associate Professor Computer Science Department, Dr. Saima Farhan, Chairperson of Computer Science Department, LCWU also attended the event. Prizes and certificates were awarded for the best student projects at the end.