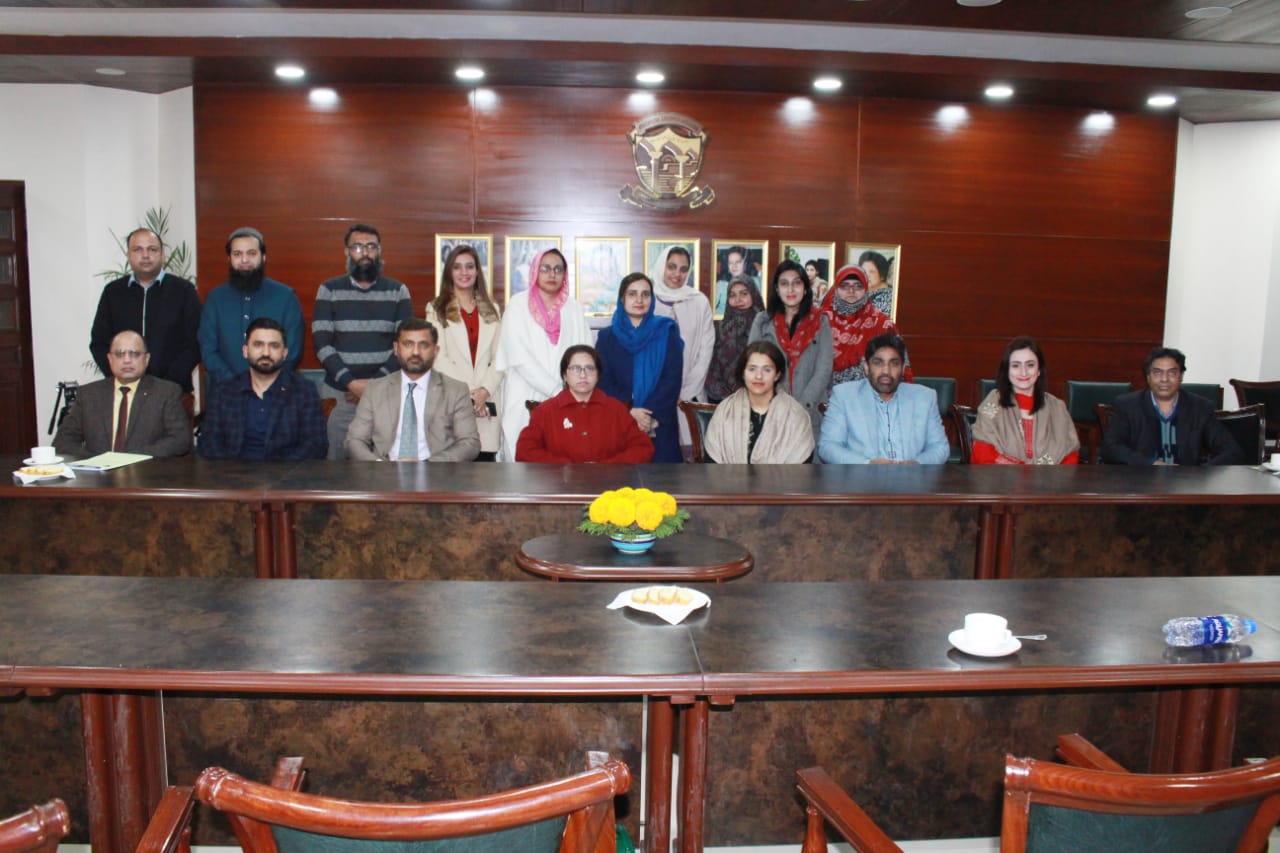 ORIC facilitated the signing of a Memorandum of Understanding (MOU) between Lahore College for Women University (LCWU) and Balochistan University of Information Technology, Engineering and Management Sciences (BUITEMS) on 4th January 2022. 
The MOU initiated by the Department of Electrical Engineering, is the first MOU penned down by the department.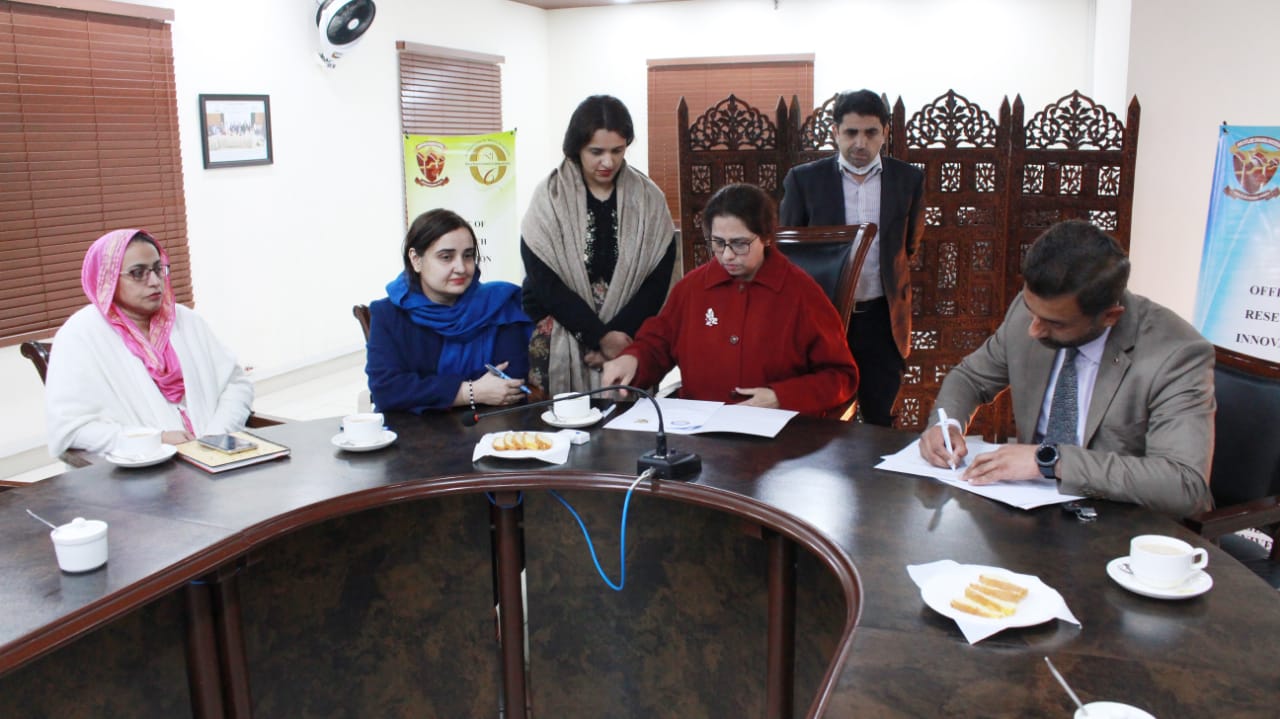 BUITEMs and LCWU are collaborators on an Innovative and Collaborative Research Grant (ICRG) Project funded by the British Council and HEC. The project is aimed at combating deforestation using wireless sensor networks. Deforestation is a leading cause of global warming with Pakistan being one of the top ten countries in the world, severely effected by global warming and climate change. The project with a total worth of PKR 84 Million is led from LCWU by Dr. Engr. Aqsa Shabbir, Associate Professor Electrical Engineering and Director ORIC.  University of Glassgow, UK, Middlesex University London, BUITEMS and NED Karachi are the other partner universities in the project.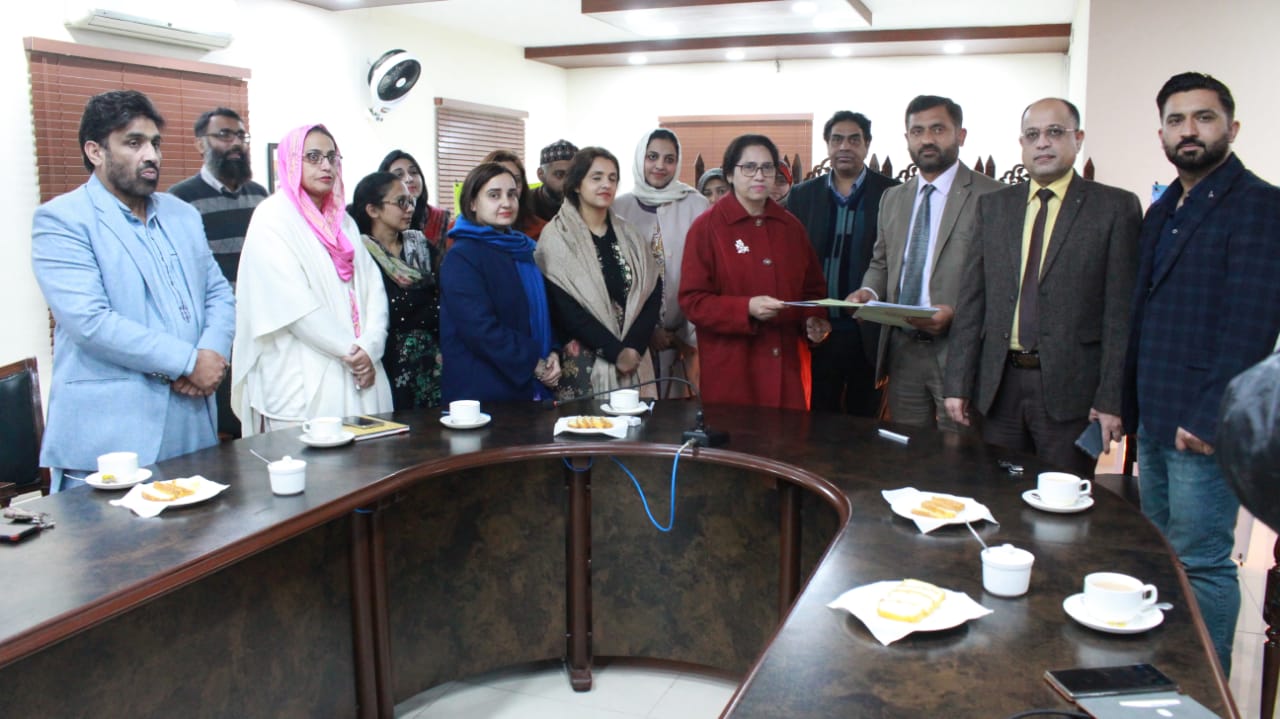 The MOU ceremony was attended by Dr. Imran Sani from BUITEMS, Dr. Kamran Ali from Middlesex University, London, Prof. Dr. Qammer Abbasi and Dr. Ali Jamshed from University of Glassgow, Dr. Sadia Murawwat, COD Electrical Engineering Department, Faculty of Electrical Engineering, Deans, Directors, Registrar and Controller. 
Prof. Dr. Bushra Mirza,  appreciated the performance of Electrical Engineering Department and said that the deforestation project will enable LCWU to attain the Sustainable Development Goals.