An exhibitionary scientific session on SDG-12: Responsible Consumption and Production was organized by Sociology Department (Social Sciences Stream) of Lahore College for Women University under the supervision of Scientific chair and COD of Sociology department, Dr. Asma Seemi Malik, Project Supervisor Ms. Muniza Javed and Ms. Kiran.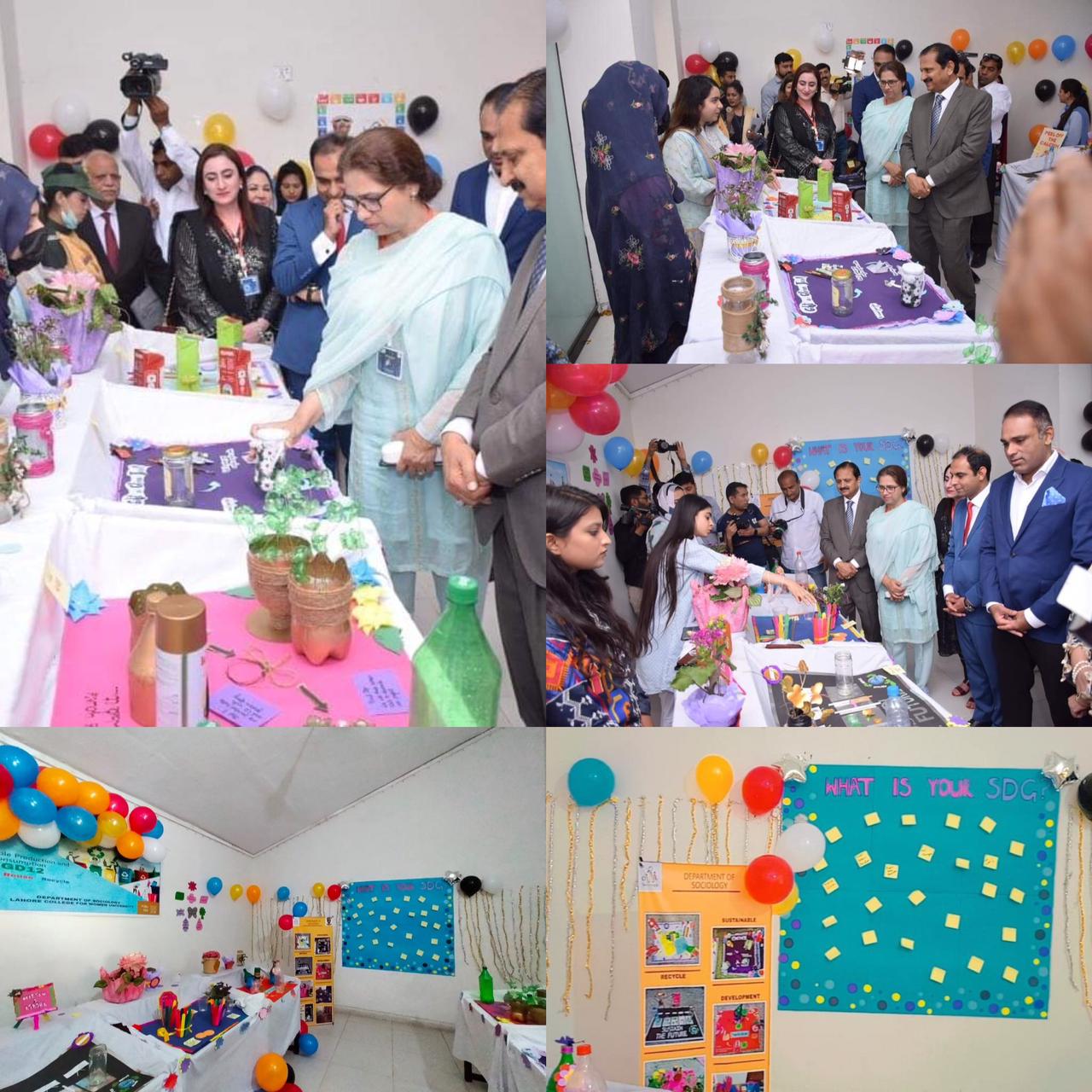 Students of Sociological society initiated beautiful handmade projects from reused, recycled material with old used bottles, cartons, bottle caps, old invitation cards, old plastic jars, Jam jars, egg shells, disposible utensils etc. Within least cost.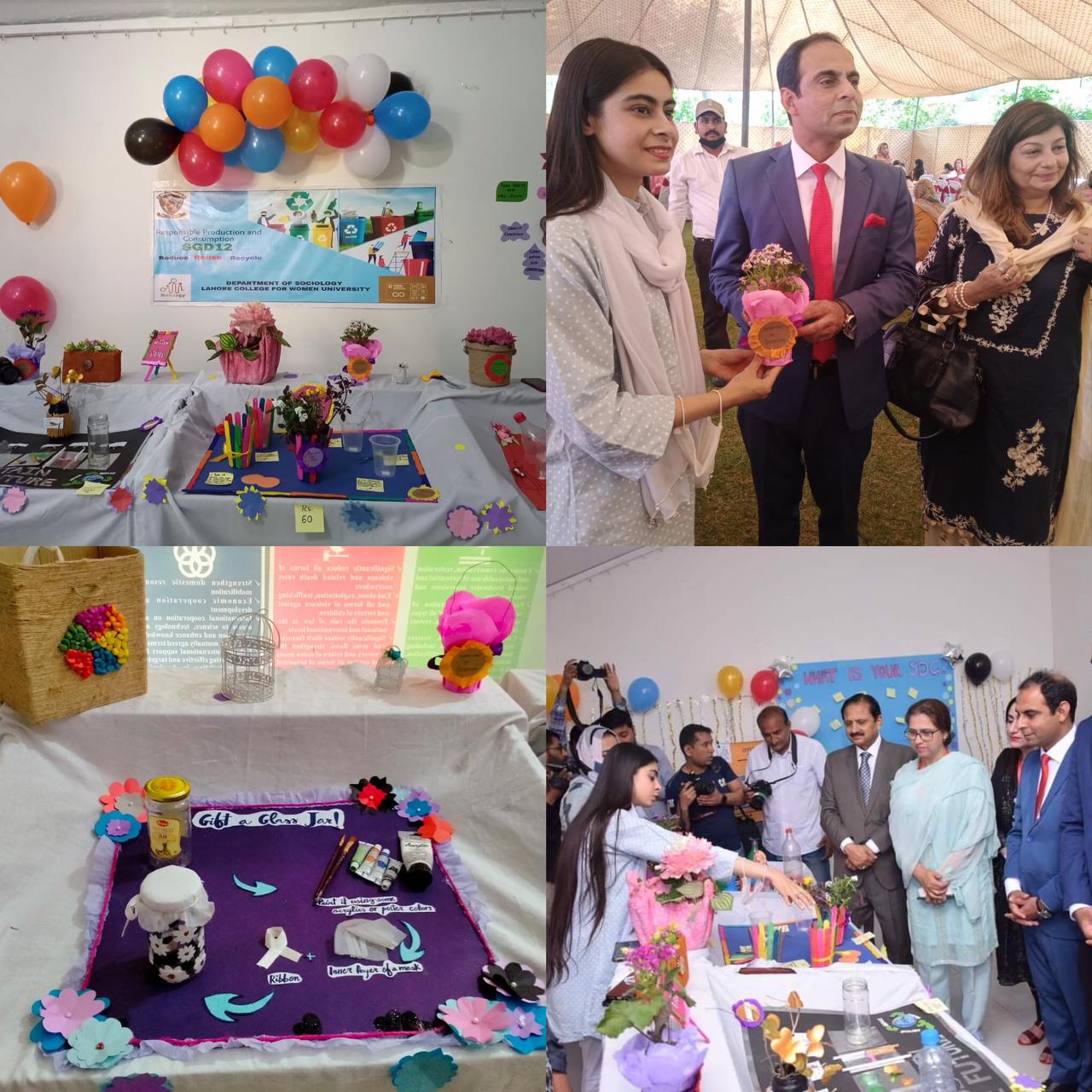 The exhibition was inaugurated by guest of honor Mr. Qasim Ali Shah, Mr. Mudassar Riaz Malik, D.G. Social Welfare and Bait ul Mal, Prof. DR. Zabta Khan Shinwari and Mr. Zaigham Abbas Rizvi Chairman Naya Pakistan housing Task force and the Worthy Vice Chancellor Prof. Dr. Bushra Mirza. It was well appreciated by the guests, university, faculties and students in all three days. At the end of SGD conference certificates and Souvenirs were distributed among the students.