A Seminar on the  topic  of "Women Entrepreneurship and Empowerment" was organized  by the  students  of Social Work  Department,  Lahore  Collage  for Women University  with  the  collaboration  of  "Rahnuma-Family  Planning  Association  of Pakistan" on  8th March, 2022.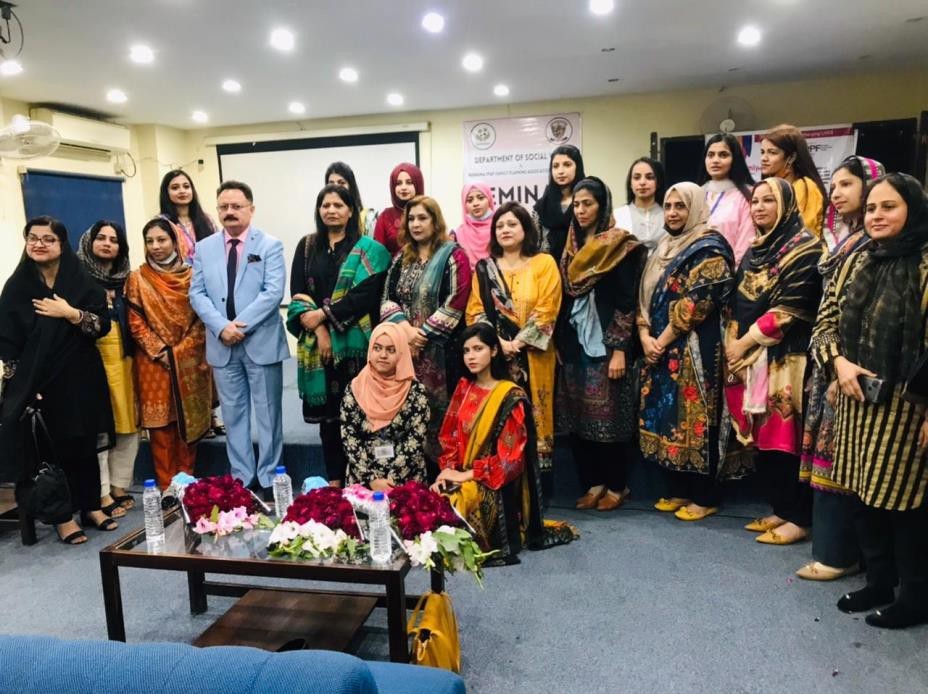 The purpose of the seminar titled as "Women Entrepreneurship and Empowerment" was to motivate the students to become future leaders in the form of entrepreneur.  The guest speakers introduced many platforms with   the students   and   encourage   them   to   learn   new   skills   and   become   a   part   of entrepreneurship world.  They also highlighted the role of women in country's development. 
Mr  Salman  Abid  (Political  Analyst  &  Journalist)  was  the  first  speaker  of  this seminar and he introduced the TEVTA Technical Education & Vocational Training Authority platform that students can learn new skills and techniques free of cost and can become entrepreneurs. He also explains the role of media in enhancement of women's status in society.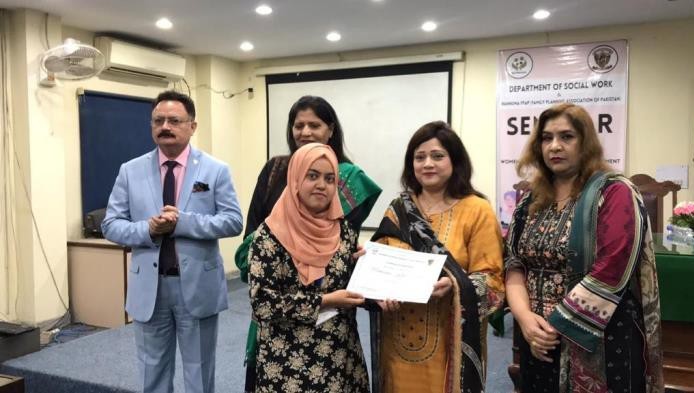 The  second  speaker  of  the  event  was   Madam  Rukhsana  Kausar  (Principal, Population Welfare  Department Training  Institute)  She,  herself is  a  role  model for many young students. She introduced the Population Welfare Department and its contribution in building a better place for women.  She talked about the women's health issues. She keenly explained the need of family planning and how women can also participate in economic development.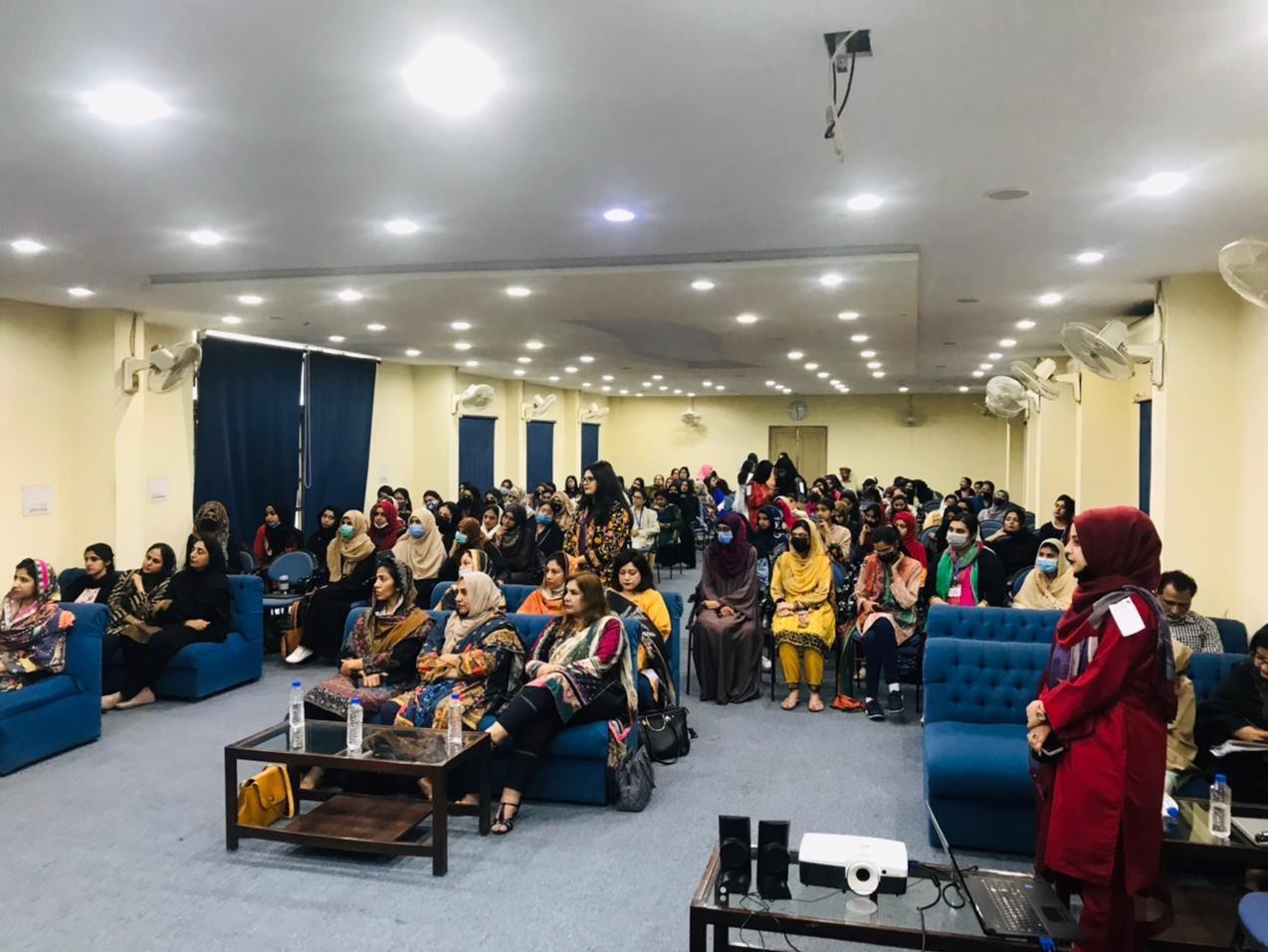 Mr Sarfaraz Hussain Kazmi (Director Region Punjab, Rahnuma-FPAP) was the third guest of the event.  First, he introduced the Youth membership for students to become entrepreneurs in future. He also shared the example of Hazrat Khadija S.A that how successful she was as a female entrepreneur. He also shared many examples of successful female entrepreneurs to encourage students to become one in future.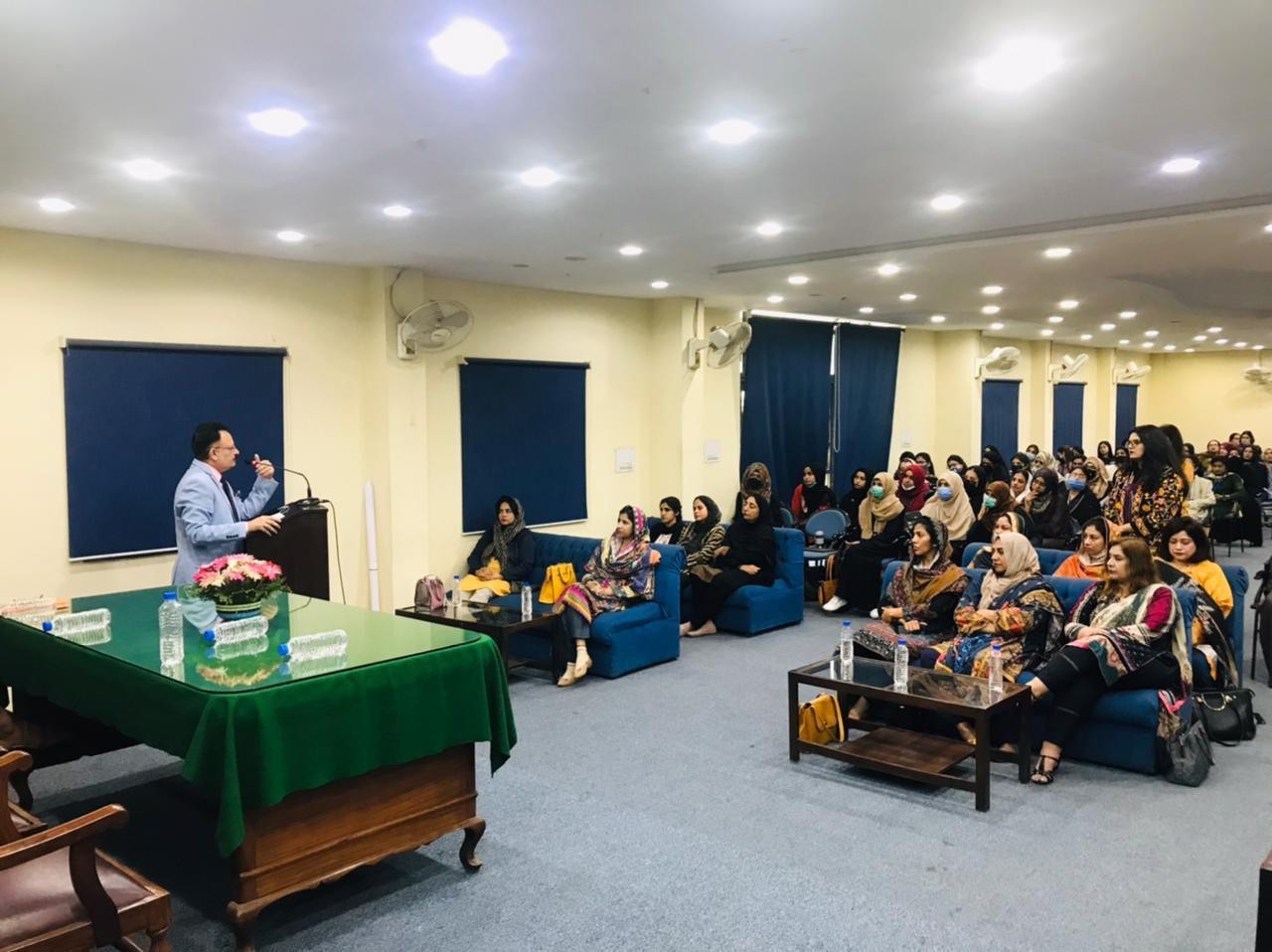 The seminar was attended by a large number of students. Faculty members of different departments were also present in the seminar. 
In the end of seminar, certificates were distributed among the guest speakers and organizers.