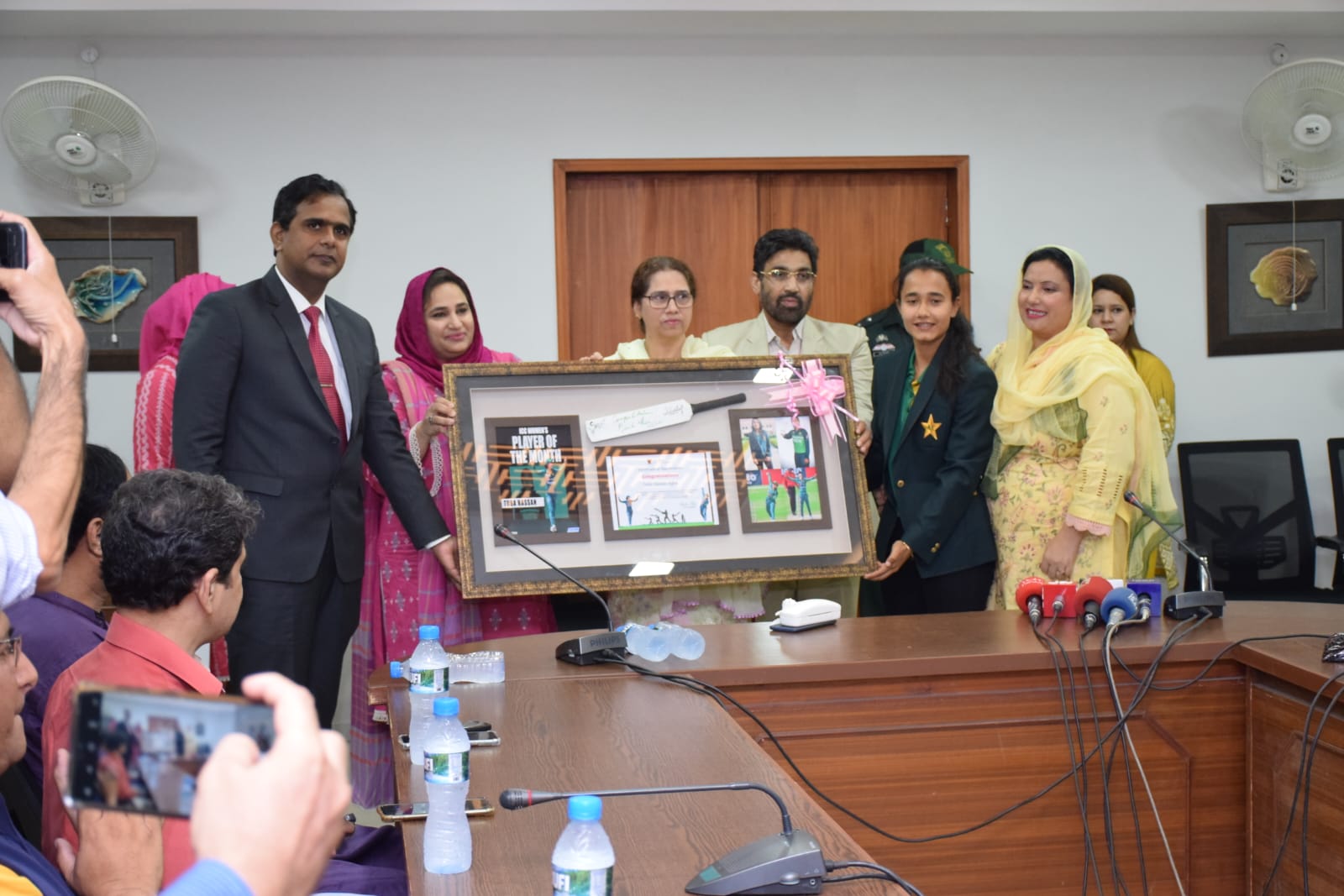 A Performance Acknowledgement Ceremony for Emerging Women Cricketers of LCWU was organised under the auspices of worthy Vice Chancellor Prof Dr Bushra Mirza on 21st of June 2022 in Committee Room LCWU. Vice Chancellor distributed cash Prices, Certificates and Awards to the best women cricketers and congratulated especially Ms Tuba Hussan Agha, who won the ICC BEST WOMEN'S PLAYER OF THE MONTH AWARD due to her exceptional performance in Karachi against Sri-Lanka.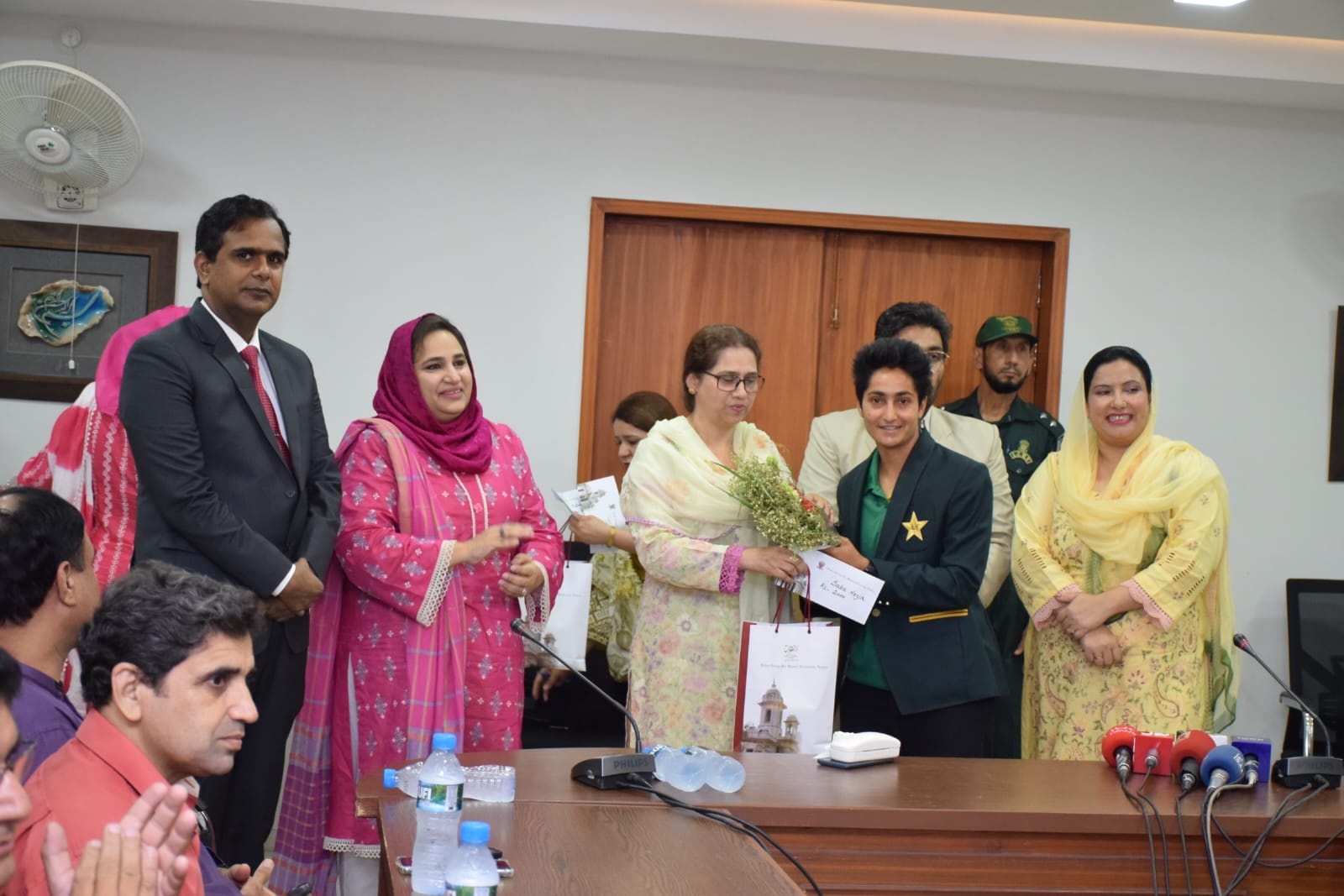 Eng Javed Ali Memon
, Incharge Sports HEC sports division and
Ms Tania Malik
, chairperson of Pakistan women's cricket wing were guests of honor.