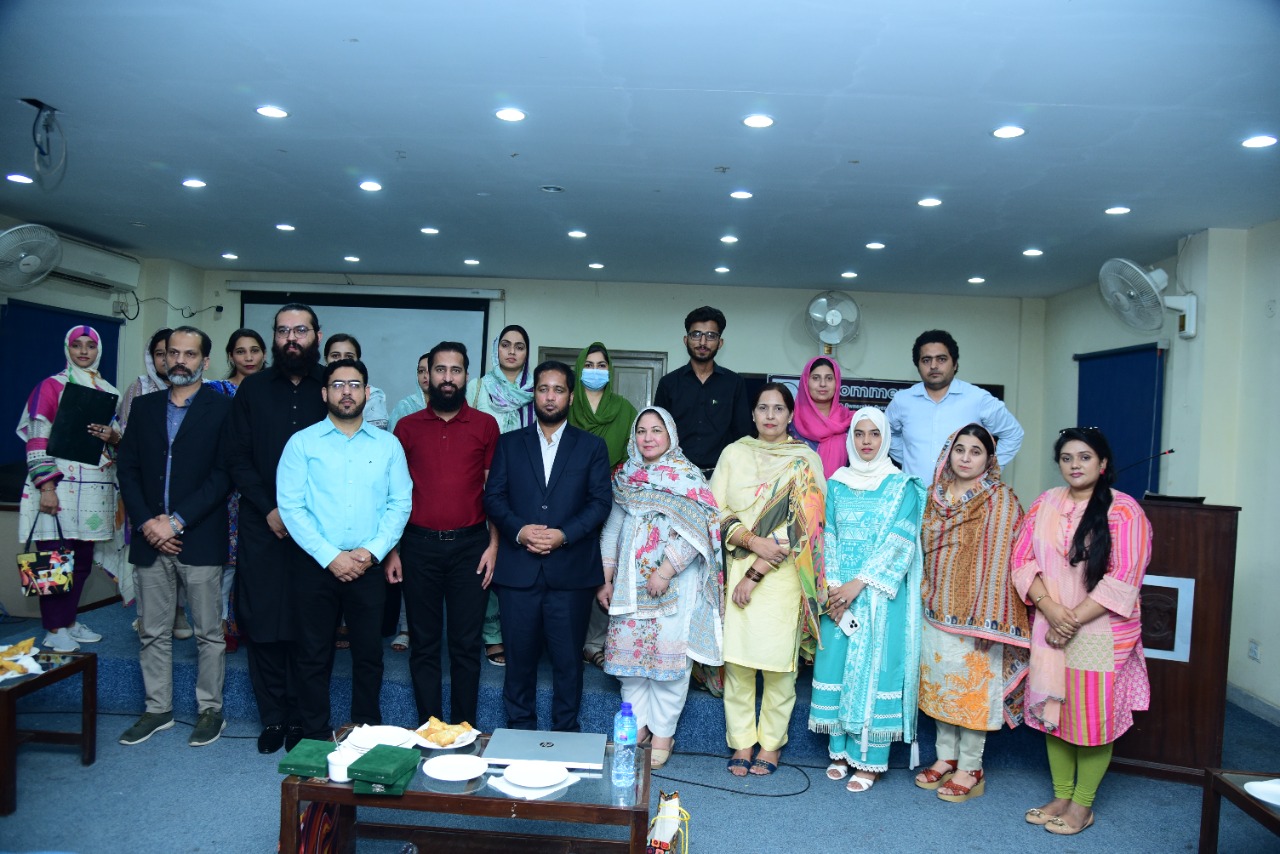 Directorate of Faculty Development, Intermediate College, Lahore College for Women University and Directorate of Student Affairs conducted an informative awareness /training session in collaboration with E -Comrades on Amazon, Freelancing, Product hunting, Sourcing, Listing creation by Mr. Hafiz Ahmad: a promising name and a promising boy in the sphere of E-Commerce, Mr. Shahid Latif : a professional FBA Amazon seller and Miss Huma Ilyas: former student of LCWU and professional Amazon Trainer.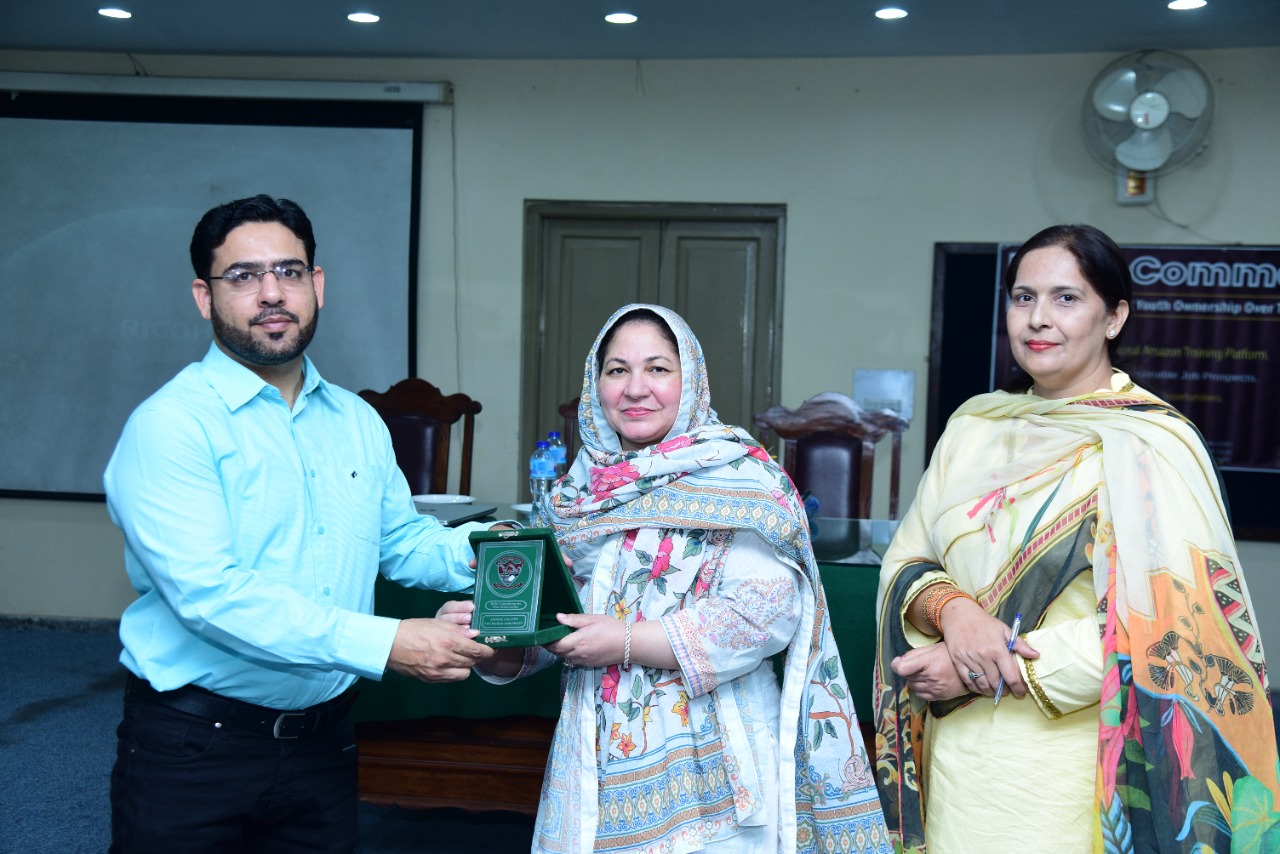 The speakers are the best trainer of business on Amazon. Some main points of the session were:
´ Current market trends to choose "winning" items –Catagory Analysis-- Check Best sellers on amazon all categories.
´ Explanation  sourcing & Logistics
´ Finding & Contact Suppliers
´ How to Find Suppliers on Alibaba
´ How to contact suppliers using appropriate methods
´ Understanding Supplier Selection Criteria
´ Understanding shipping methods and Inco terms
´ Contacting Freight Forwarders for shipment
´ How to negotiate with suppliers
´ Understanding Amazon Logistics
´ How to place order with a supplier on Alibaba
´ How to do inventory planning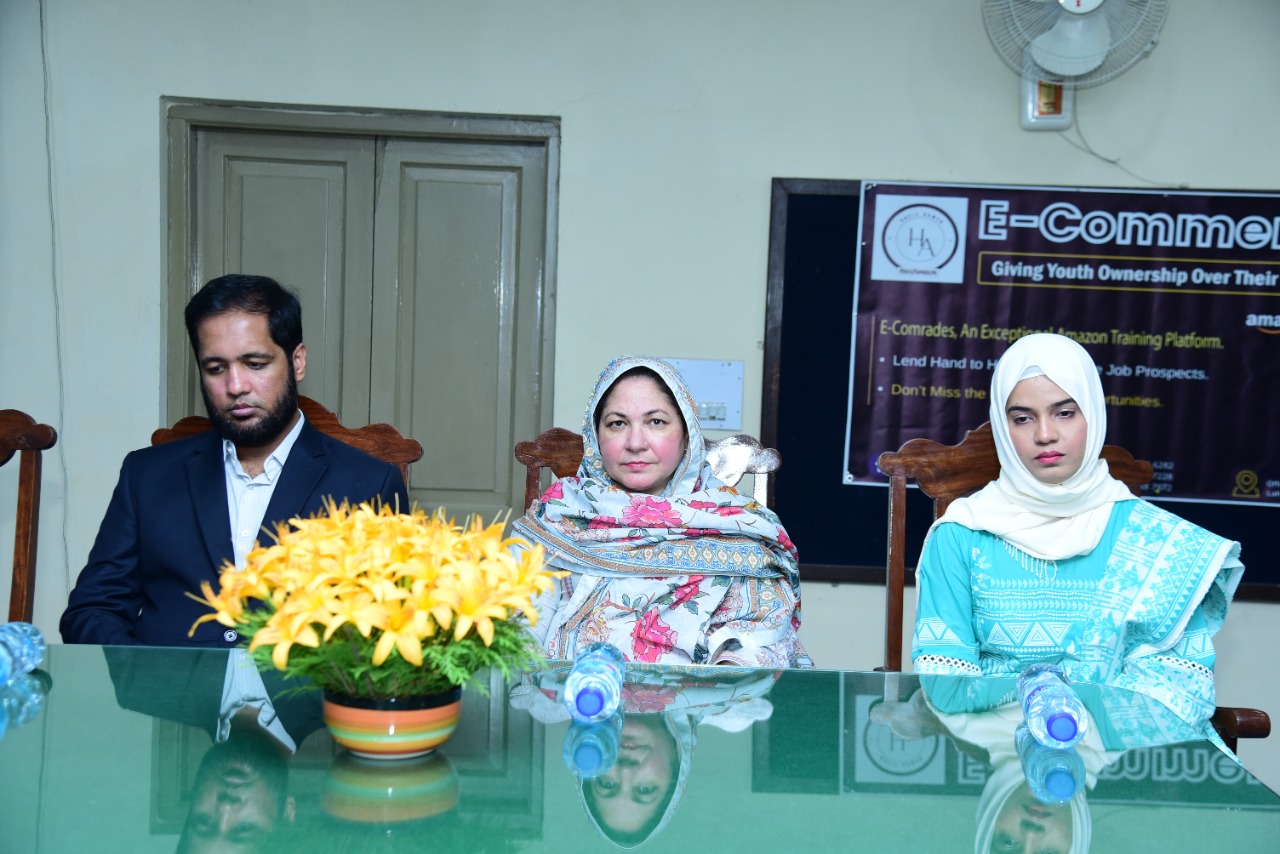 It was emphasized that if anyone does not even have financial resources, how can he/she use his skills to increase revenue and how economic autonomy can be given. At the end of the ceremony, Principal Dr. Rahat Ajmal and Director DFDI, Dr. Anjum Tahira thanked the guests by giving them Token of appreciation.
Dr. Hafsa Batool, Head International Resource Centre (IRC) was the moderator of the event. The programm was followed by question answer session.