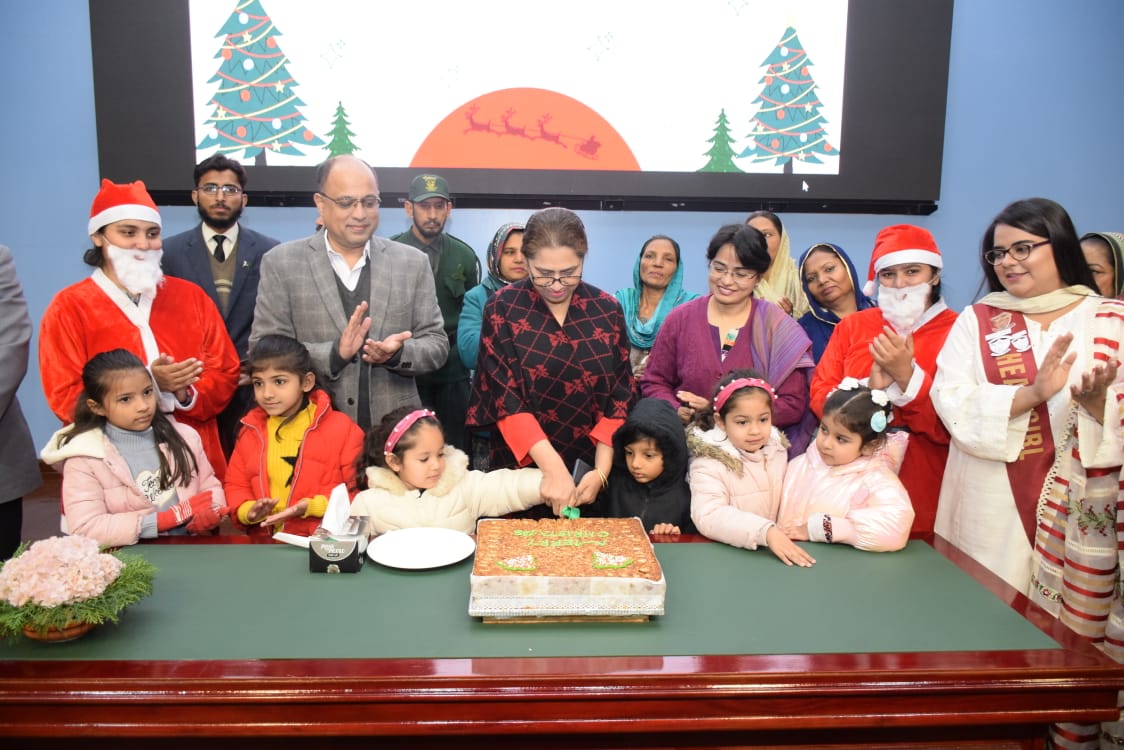 Lahore College for Women University celebrates Christmas every year to show support and respect towards the Christian community.
This year, on 22nd December, LCWU organized a function in connection with Christmas in which Vice Chancellor Professor Dr. Bushra Mirza, Registrar Babar Ali Khan, Director Student Affairs Dr. Sumera Sajjad, Senior State Officer Sheikh Ghais-ud-din and Christian employees participated where the Vice Chancellor Prof. Dr. Bushra Mirza addressed and congratulated the Christian employees for Christmas.
The event commenced with a prayer followed by a Carol Song and then Santa Clause Activity. Our two students from the council were dressed as Santa to distribute the gifts among the audience. 
The joyous Christmas celebrations were concluded by a cake-cutting ceremony by the worthy Vice-Chancellor along with the Christian employees.