Fareeha Basit Khan Literary Society of the Department of English organised a Workshop titled "Poetry and Cultivation of the Self" today i.e., the 19th of January 2023. The event began with a short performance on "Heer Ranjha". The guest speaker of the event was Ms. Amna Irfan Tarar who is a PhD scholar as well as teaching faculty at the University of Virginia, USA.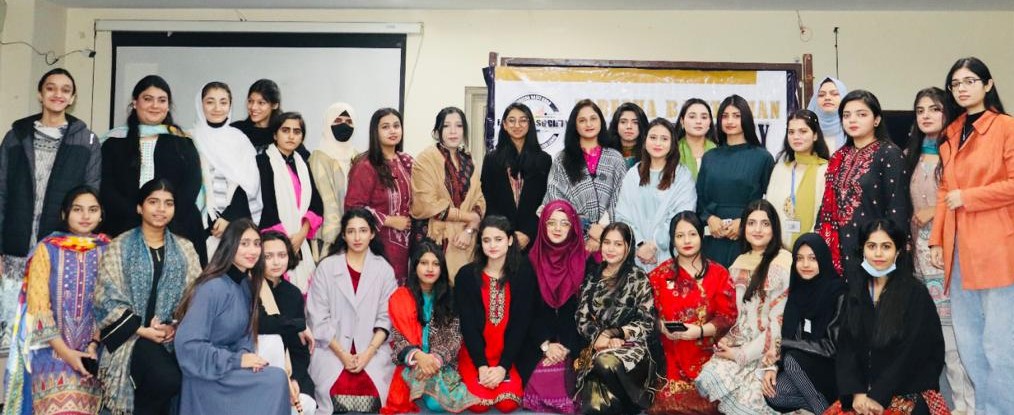 Ms. Tarar gave a presentation on the Persian poem titled "Yusuf-i-Gungashtah'". She discussed thoroughly how art has the ability to move one's self, how it enhances one's emotions, and evokes in us specific postures towards ourselves, and also the world.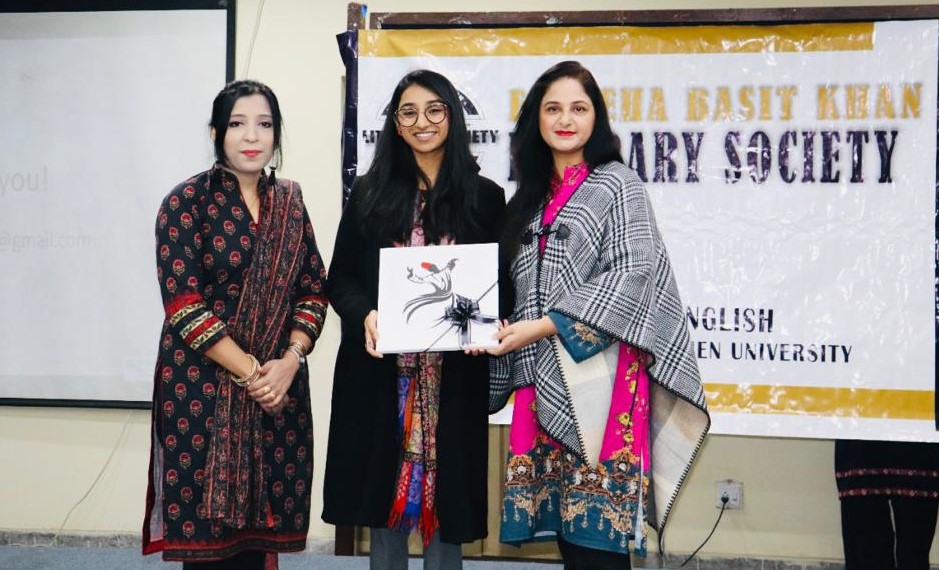 The entire faculty of the Department of English attended the workshop enthusiastically along with an engaged audience comprising of the students of LCWU. The workshop was followed by a Sufi dance performance that received major applause from the attendees. The event concluded with Dr Amara Khan giving her vote of thanks. She also recited verses from a poem by Bulleh Shah. Lastly, Dr Khan and Ms Aaisha Umt Ur Rashid presented a souvenir and bouquet to Ms. Tarar.