LCWU in collaboration with The World Bank and Pakistan Institute of Development Economics(PIDE) organised an interactive event titled, "Reforms for a brighter future". The students across several departments attended wholeheartedly and participated in the art/poster competition with zeal.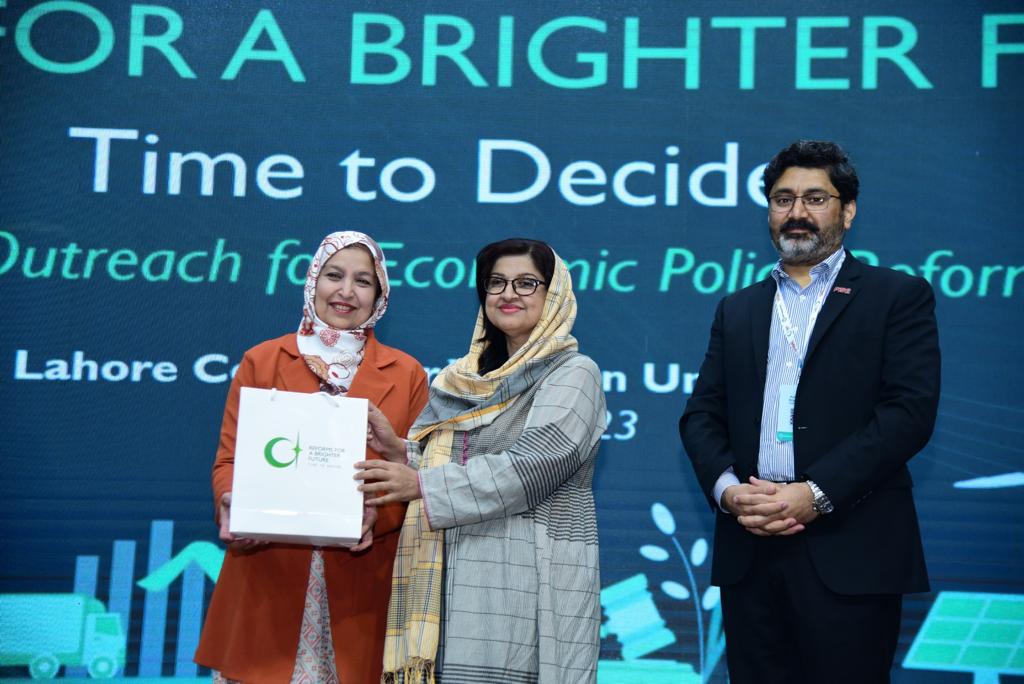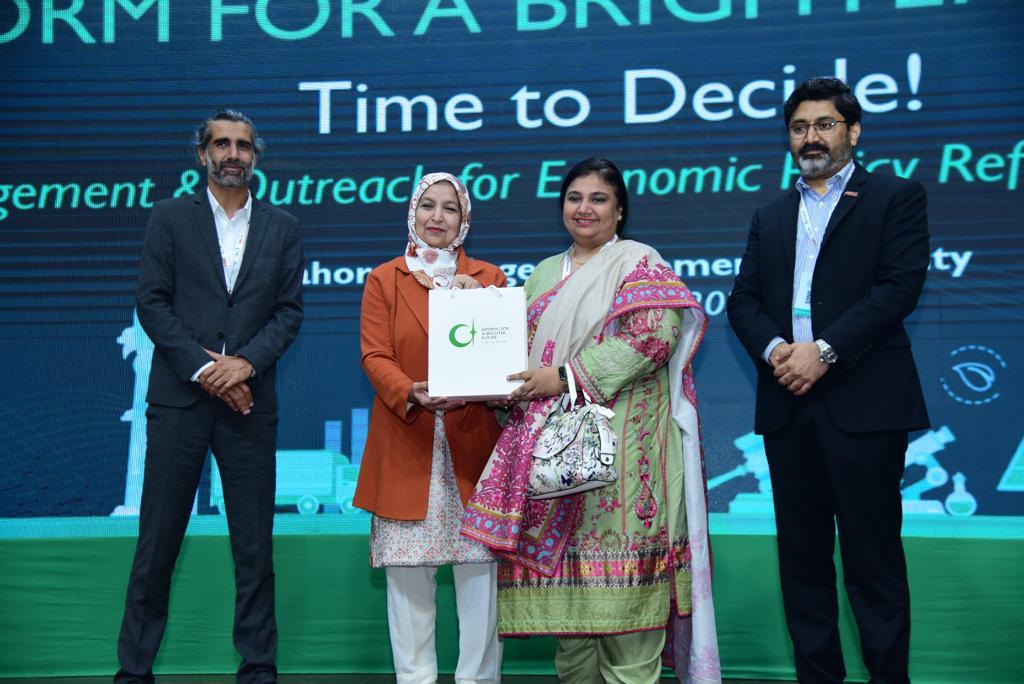 Afra Hafeez and Dr. Asifa Kamaal from Statistics won the 1st prize of Rs.25,000, Dua Mabrook from Visual Arts won the 2nd prize of Rs. 15,000 and Mishal Hajra from Graphic Design won the 3rd prize of Rs. 10,000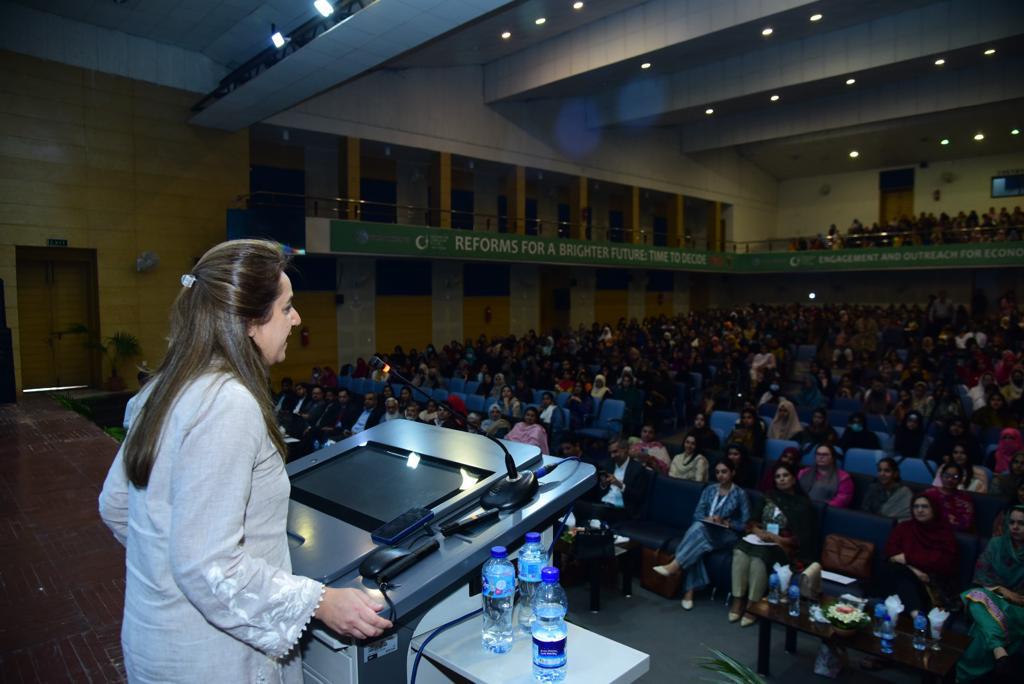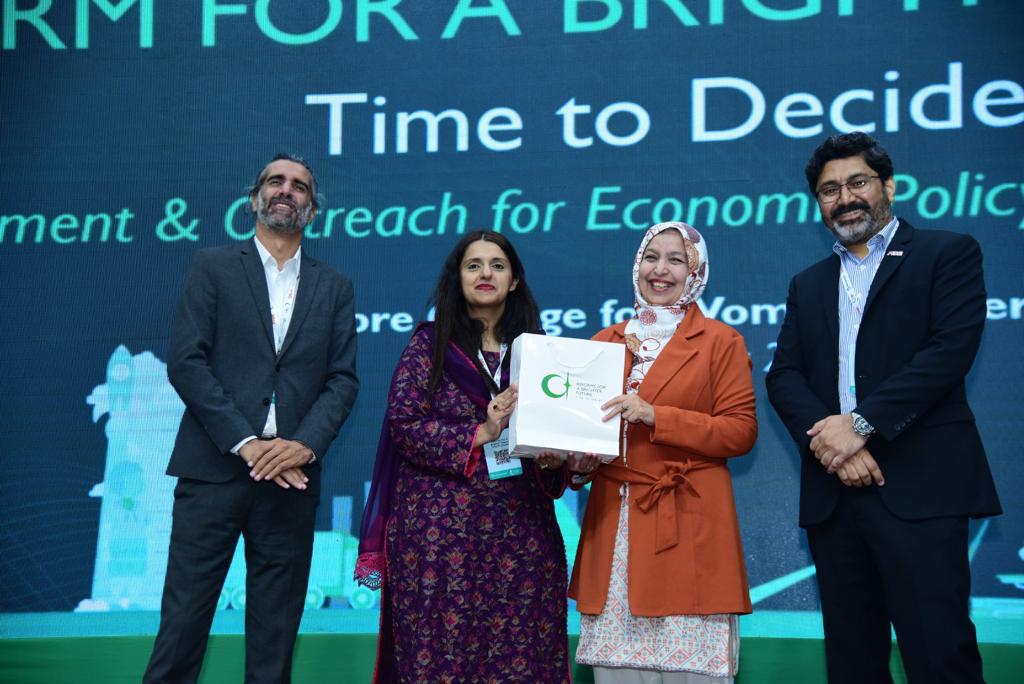 Further students from Visual Arts, Interior Design, Environmental Science and  Gender Studies won the 7 outstanding participation prizes of Rs.5000. Works from students of Psychology, Physics and Mass Communication was highly appreciated.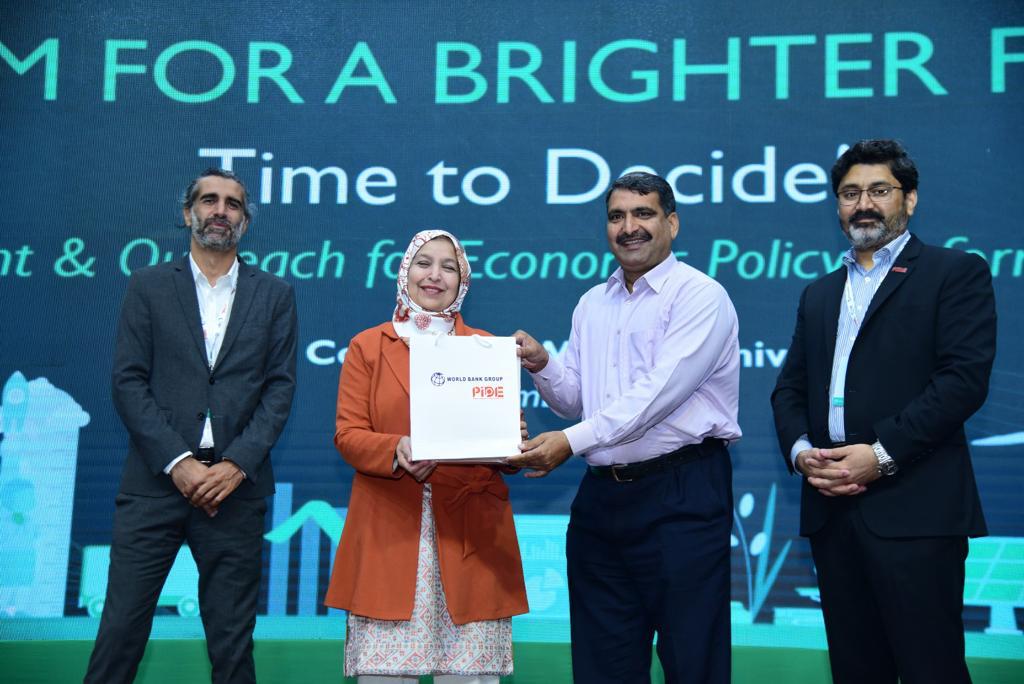 Vice Chancellor, Prof. Dr. Shagufta Naz appreciated the student participation, the organisation of the event and collaboration.
The event was organised and co-organised by Dr. Aqsa Shabbir and Dr. Huma Tauseef and the successful execution was facilitated by Dr. Naveed Iqbal, Sheikh Gias and Mr. Qadeer Sulehri.