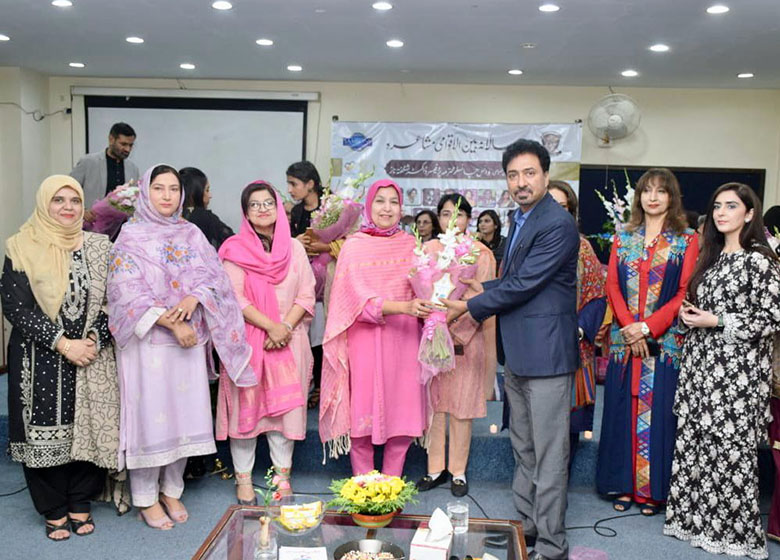 Lahore College for Women University, under the auspices of the Urdu Department, organized the Annual International Poetry event on November 15, 2023. The guest of honor of the poetry session was Vice-Chancellor Professor Dr. Shagufta Naz. The responsibilities of hosting the event were efficiently handled by the convener of the poetry session, Yasmeen Hamid.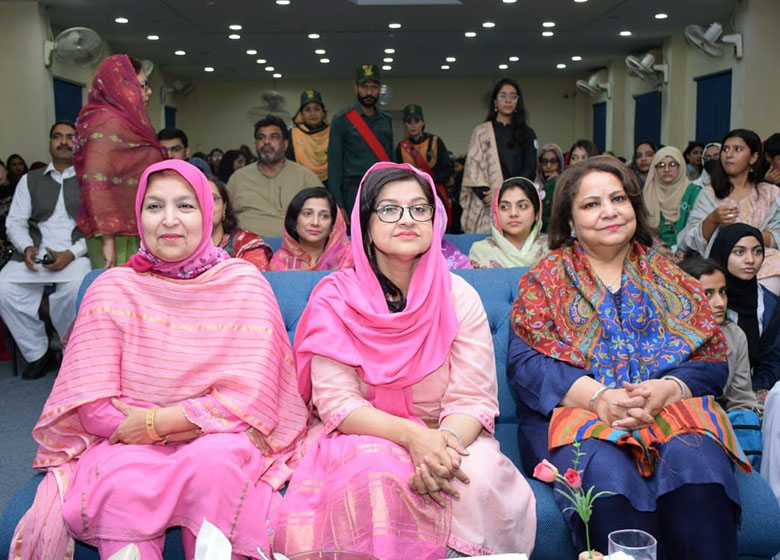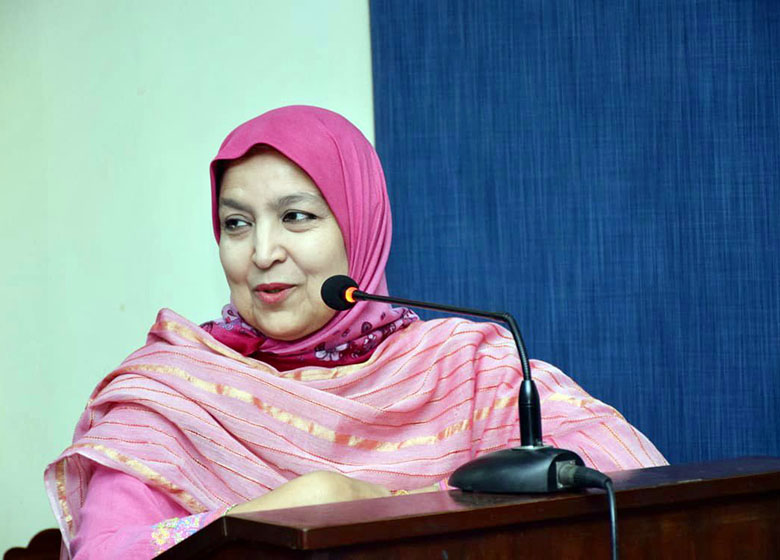 The participating poets included Abbas Tabish, Rakshsanda Naveed, Shahida Dalawar, Hamida Shaheen, Irfan Sadiq, Shahnawaz Zaidi, Dr. Fakhr Abbas, Tahir Shaheer, Talat Naveed, Dr. Muhammad Kamran, Saima Kamran, along with Ghazanfar Hashmi who joined from the United States, Noshi Gilani who joined from Australia, and Neelma Nahid Durrani who joined from London through video recording. The poets captivated the audience with their beautiful verses and enchanting expressions. Their eloquent words and captivating tones kept the audience engaged and they received appreciation for both their new compositions and their renowned works. The active participation of the students added extra charm to the event. On this occasion, Professor Dr. Faleeha Zahra Kazmi, Dean Faculty of Islamic Learning and Oriental Languages and Vice Chancellor Home Economics University expressed her thoughts and praised the students' enthusiasm.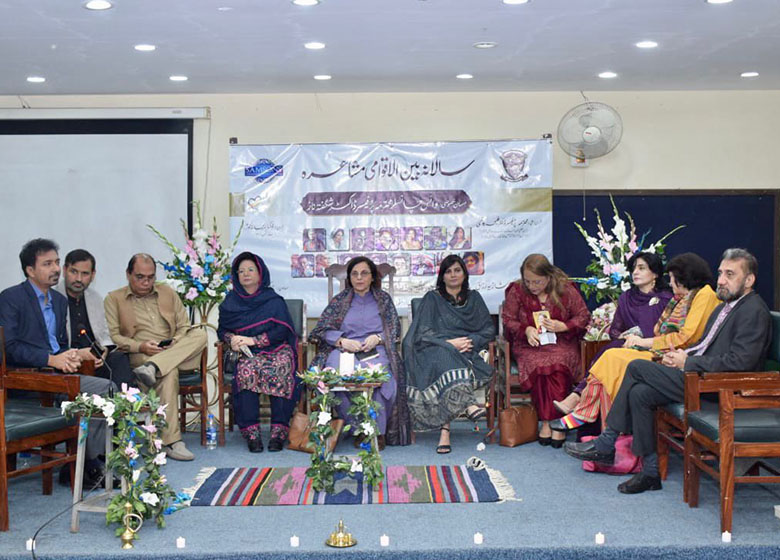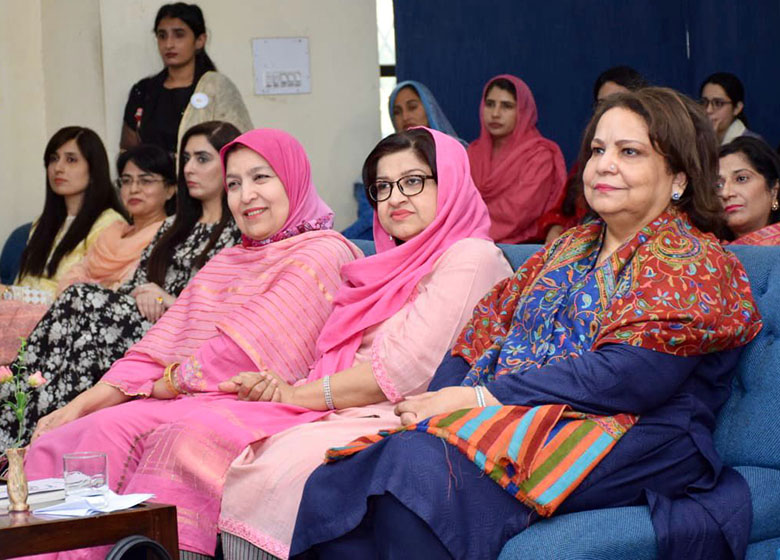 She also commended the positive and constructive initiatives of the Urdu department and encouraged their continuation. Later, the Vice-Chancellor LCWU, Professor Dr. Shagufta Naz praised the Urdu Department and the organizers of the poetry session. She highlighted the importance of such events for the intellectual development and progress of the younger generation. Dr. Rehana Kausar, the Head of the Urdu Department, concluded the poetry session by expressing gratitude to the Vice-Chancellors, deans, directors, heads of departments, poets, poetry session organizers, faculty members, students, and other guests. Shields of appreciation were presented to the guests.