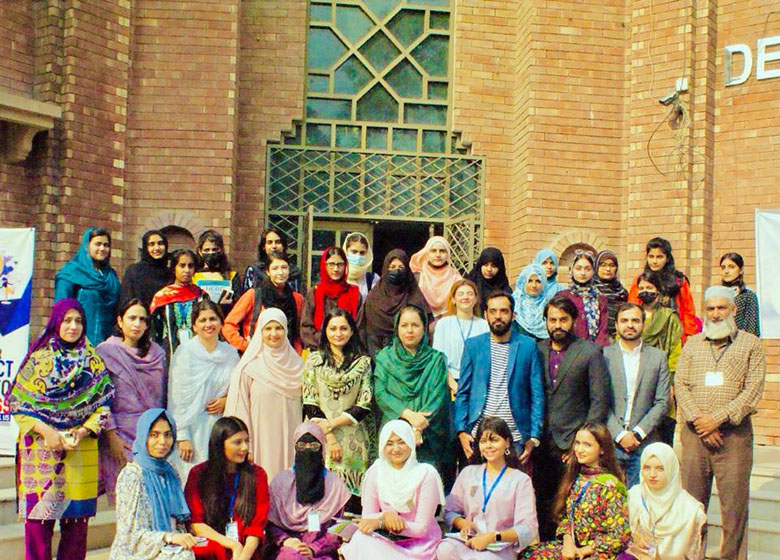 November 16, 2023: Startup Institute powered by DigiCon Valley emerged as a highly impactful event, meticulously orchestrated under the guidance of Dr. Ayesha Iqbal, Ms. Farah Saleem Qureshi, Mr. Muhammad Yousaf, Ms. Nadia Tahir from K-BIC Team, and the enterprising members of the Entrepreneurial Club. The event served as a crucial component of pre-incubation training for prospective applicants of Cohort 2023, laying the foundation for their entrepreneurial journey.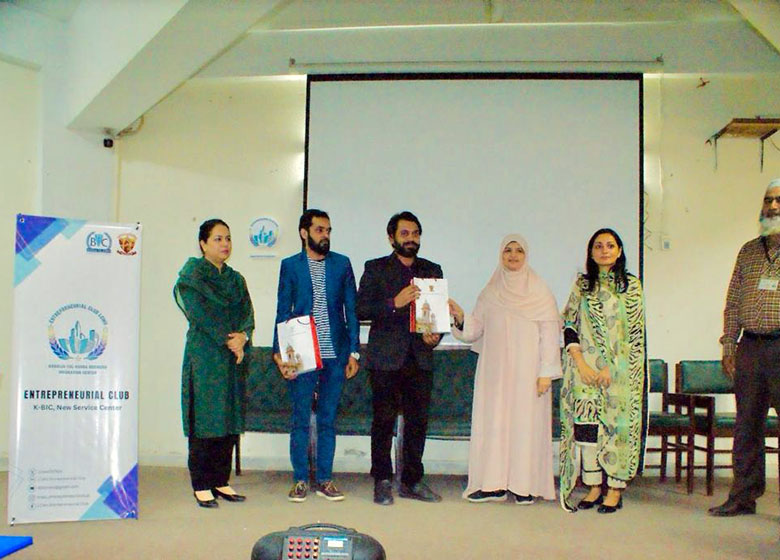 The event started with a respectful and inclusive moment by reciting the Holy Quran. Afterward, it welcomed impressive Guest speakers Mr. Waleed, Managing Director of Digicon Valley, and Mr. Talha Senior Digital Marketer. Mr. Waleed dived deep into the startup world, covering topics like strategic financial investments, building a strong team, and having a solid business model. Furthermore, Mr. Talha imparted valuable insights into the realm of digital marketing. His comprehensive discussion covered various facets, such as Search Engine Optimization (SEO), an array of platforms, meticulous planning, and effective strategies geared toward reaching and engaging the intended audience. The discourse delved into the specifics of Social Media Marketing (SMM) and Search Engine Marketing (SEM), shedding light on the intricacies of these pivotal avenues. Additionally, He provided guidance on crafting an optimal elevator pitch, rounding out a session rich in actionable knowledge and expertise.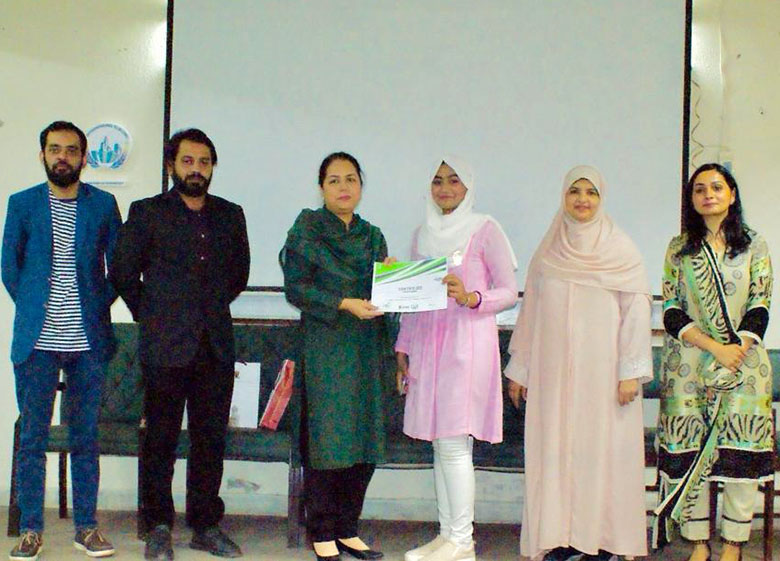 This workshop further featured an engaging questionnaire session, affording students a unique opportunity to interact directly with the guest speakers. This open forum facilitated in-depth discussions, allowing participants to seek clarification on various aspects of startups and entrepreneurship. This interactive element added a valuable dimension to the workshop.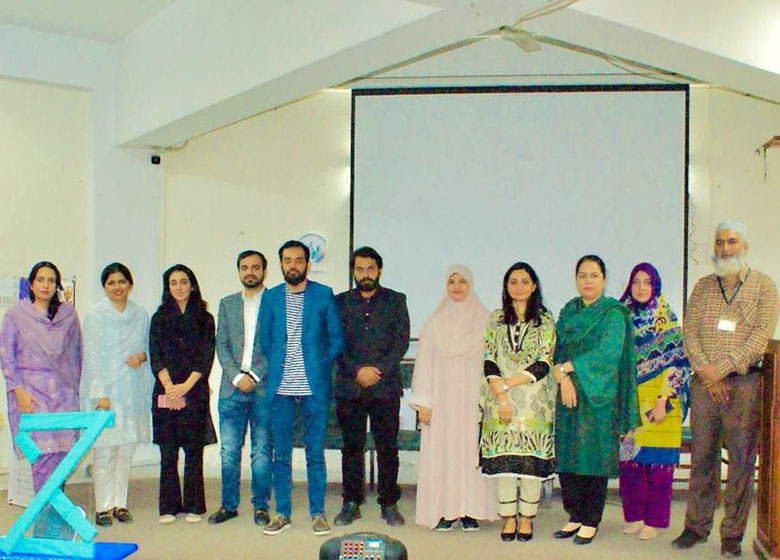 Notably, Vice Chancellor of Lahore College for Women University Dr. Shagufta Naz has also visited this workshop to boost the student's enthusiasm. Dr. Saima Farhan, the Chairperson of the Computer Science Department, along with her esteemed faculty members, contributed their expertise to the session, enhancing the depth of knowledge and insights shared.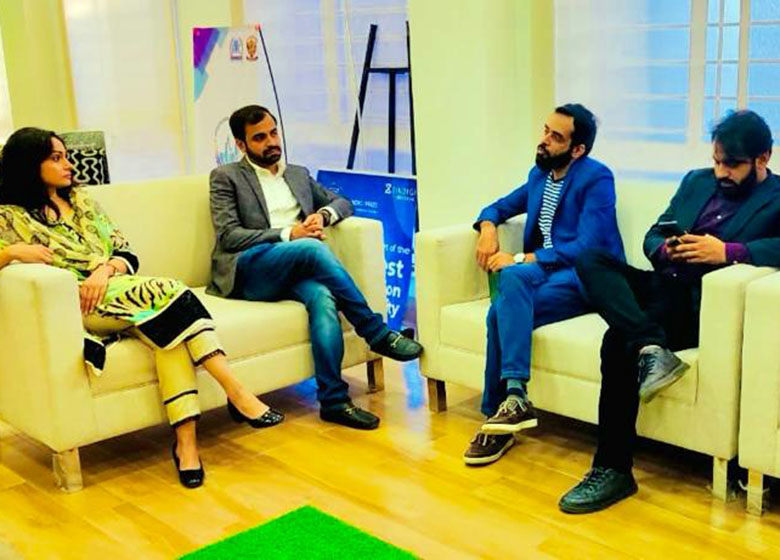 The event concluded on a positive note as Dr. Faiza Saleem, the Director of ORIC at Lahore College for Women University, presented souvenirs to the esteemed guests in appreciation of their participation. The event also had a ceremony to give out certifications, proving the knowledge gained and connections made during the event. The combined efforts of the speakers, organizers, and participants truly made this workshop a huge success.