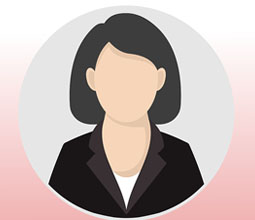 Sadaf Iqbal
Lecturer
Department of Mass Communications
Email: This email address is being protected from spambots. You need JavaScript enabled to view it.
EDUCATION         
MS/Mphil . – Research & Communications 2016-2018
Lahore College for Women University, Lahore, Pakistan
M.A. –Film & TV Production 2007-2008
Bristol University, United Kingdom
M.A. – Mass Communication 1996-1998
University of Punjab, Lahore, Pakistan                                                                     
B.A. - Journalism & English Literature  1993-1995
University of Punjab, Lahore, Pakistan
Experience   
Lecturer                                                                                              2009-2019 &   2003-2007

Department of Mass Communication, Lahore College for Women University, Lahore, Pakistan

Effectively taught subjects including Mass Media, Mass Communication Theory, Advertising, Public Relations, Television Production, Writing and Contemporary Media at undergraduate and graduate levels.
Research  
"Representation of Forced Marriage in the Canadian Mainstream Media: A Case Study of South Asian Diaspora in Canada". The study has examined the coverage and representation of the Forced Marriage with reference to issues of ethnicity, religion and gender among the South Asian community in Canada. Content analysis was used as a research method. Working under the theory of framing and representation the study concluded that that the issue of Forced Marriage is both the issue was both labeled as religious (Muslim) and ethnic  (South Asian) in Canadian Mainstream Media.
"Film as the Conscience of Society: The Neorealist Tools of Vittorio De Sica and Satyajit Ray" The study has investigated the impact of Italian Neorealist philosophy on Indian cinema. The main objective was to investigate and analyze how Neorealist tools were used by filmmakers across the continents to reveal contemporary social conditions. The study has analyzed the various narrative devices and cinematic elements like framing, editing, camera positioning and movement, use of time and space and mis-en-scene, as well as the story structure and plot used by both filmmakers to depict the social realism on screen.
Awards &Scholarship
Higher Education Commission (HEC) Pakistan, funded scholarship for a Master's degree program in Film& Television Production in UK.

Gold Model for first position & Roll of Honor in MS Studies.  
Publications
nil
Other research or creative accomplishments
"Coverage of Violent-Crime News in Print Media. A Comparative Study of Urdu and English Dailies (June 97-June98).
Effects of e-Health Literacy and Socio Demographic Factors on Accessibility, Perceived Trust and Usages of OHI among Female Users.